In the UK and Ireland region, Sky UK Limited has been a dominating force. If you know the iconic sports channel Sky Sports, it's the same Sky we're talking about. Our focus today is Sky Bet, the premium online sportsbook for Irish punters. 
Along with Sky Bet, the company also operates Sky Casino, Sky Live Casino, Sky Poker, Sky Bingo, and lots of other businesses. Interestingly, you can use one account for all of these services. 
It means when you register your account on Sky Bet following our guide below, you can use the same account credentials for any other Sky service.   
Sky Bet Desktop Registration Process
When you're on the website, you already know what to do, don't you? You have to click the "Join" button to trigger the registration form. It's a very straightforward process so it won't take long to complete all 3 steps. 

In the first step, you need to provide all personal information. It includes your name, date of birth, complete address, and other information.  

In the next step, you need to generate a username and password for your betting account. Remember, you have opened an account with the Sky Group in the past, the registration process will stop right here. Because the server has found a match. 

After the initial steps are done, you can configure your account in terms of betting currencies and promotional codes. 
Registering on Sky Bet Mobile in Ireland
As one of the biggest media companies in Ireland and UK, it's obvious that Sky Bet sportsbook has spectacular mobile compatibility. The mobile website, the Android app, and the iOS app all perform extremely well. 
The thing we liked the most is that the registration process is very similar to mobile devices. So, you need to start with navigating to the website or downloading the app. 
On the interface, tap on "Join". It'll trigger an identical registration form as you have seen in the previous section.

Keep entering the information as the bookmaker asks. Don't worry, the platform is protected with SSL encryption so you don't risk losing sensitive information. 

Complete the registration process as we've discussed in the previous section.   
How to Play at Sky Bet Ireland
Before you can participate in real money sports betting in Ireland, you need to verify your account. At Sky Bet, the easiest way to go about is to use NetVerify by Jumio. When you're logged into your account, visit the "My Account" page and then tap on the "Smart Verification" tab.
You can directly upload the documents on this platform or use the provided email address to send scanned copies of the document. 
After your verification is complete, you can simply start with a €10 deposit into your account. You may use Visa, Sol
o, Maestro, and PayPal for the transactions. 
Why Play at Sky Bet?
Whenever you're looking for a new bookmaker, you mustn't compromise on security and convenience. As for Sky Bet, it's licensed by the Gambling Commission as well as the Irish Revenue Commissioner.
And you already know that this sportsbook offers both iOS and Android apps for download. So, you know that's going to be a convenient experience for you. Overall, Sky Bet Ireland could be a great place for you to start your betting adventures!    
Last but not least, you get a huge library of sports to choose from. You can sort them by sport or tournaments, whatever works best for you.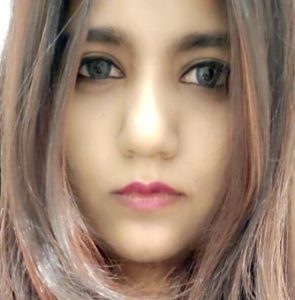 Like many aspiring writers, Jarin focuses on bringing life to the text for her readers. She is an avid sports lover, growing up in a family obsessed with bookies. She is an expert in the iGaming niche and has secondary obsessions with Gardening and cooking.