Paying by Neteller India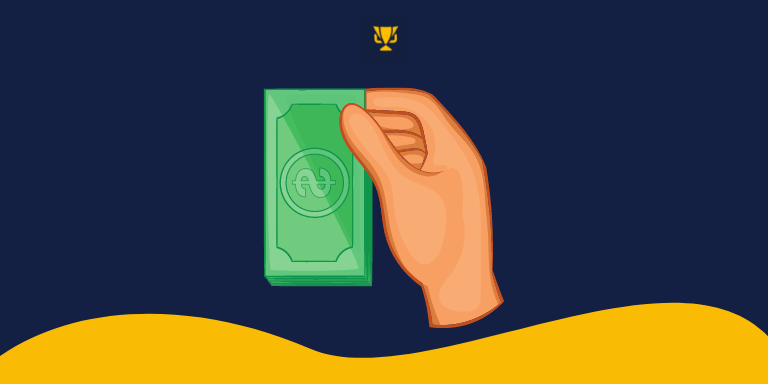 As long as the iGaming industry sustains, you're always going to need reliable online payment methods. Thankfully, such methods are abundant everywhere. We have one of them as the topic of our discussion today, Neteller. 
Throughout this post, we're going to learn what Neteller is, how it works, how you get started with it, how to make a deposit, and how to withdraw. Let's go. 
What is Neteller?
According to the nature of the payment method in question, Neteller is an e-wallet. The "e" in the term stands for electronic which means there's no physical existence of the wallet! Neteller happens to be one of the most popular e-wallets of our time, especially when it comes to real money gambling. 
Neteller started its journey way back in 1999 as Neteller PLC in Canada. After a few years of operation, it moves its headquarters to the Isle of Man. Neteller is currently an offering from the Paysafe Group, one of the most reputed financial companies in the world. 
Interestingly, Paysafe also owns Skrill and Paysafecard. If you're familiar with the iGaming industry, you'd know that these 2 are also very famous among casino players as well as sports bettors. 
The biggest benefit of using an e-wallet at gambling sites is that you can use it for both deposits and withdrawals. To this day, many online methods aren't suitable for withdrawals. Bank transfer methods are a great example in this regard. 
Overall, Neteller could be the perfect accessory for you if you've been looking into a reliable online payment method for your iGaming needs. 
How Does Neteller Work?
As it's an e-wallet, it works just like a wallet. You top it up and then you use the funds to shop. Or, you can send money to other Neteller accounts. It can do pretty much everything you can think of but over the internet. 
The great thing about Neteller's top-ups is that it supports all major banking channels. You can easily use your credit or debit cards or even direct bank transfers to fund your account. It's an instant process. 
Another big benefit of this wallet is that it's not only suitable for iGaming transactions but also for regular purchases. Plenty of online merchants now accept Neteller. You can even pay physical merchants given that you can find the logo on the door or somewhere else in the store. 
The entire process is completely transparent and you can track the progress at all times. So, the possibility of double-spending or missed payments is eliminated. 
How to Get Started with Neteller?
One of the things we like the most about Neteller is seamlessness. For any step of the process, you don't need to set foot outside your home. Unlike bank accounts, you can open your Neteller account within a few minutes using your computer or smartphone. 
Here's the step-by-step guide on how to signup for Neteller. 
Visit the Neteller website and locate the "Join for Free" button. It's located in the middle of the screen so there's no reason for you to miss it. 

On the registration form, enter your name, country (India), currency (INR), email address, and password. The last 2 are up to you and you'll need them for all future transactions. 

At this point, you can start using the account for top-ups and expenditures. However, we highly recommend that you verify the account. It varies a little from country to country so follow the on-screen instructions. 

Once the verification is complete, you have unlocked the entire array of features including high transaction limits and the loyalty program. 
How to Deposit into Your Casino Account Neteller?
Once your Neteller account is up and running, you're ready for a real money deposit at your preferred Indian online casino. You can simply pick one from our list because all of them accept the method. 
From there, follow the below steps.
Log into your casino account and locate the deposit button. It might also be labelled as "Cashier" or "banking" as well. 

You should see a list of payment methods on the page and Neteller should be an entry there. Select it. 

Once you choose Neteller, the casino website will ask you to enter the deposit amount. When you click next, you'll get redirected to the payment completion page. 

Enter the email address you used to open your Neteller account along with your unique password.

If everything goes well, the deposit money should show up in your account right away. 
How to Withdraw from Your Casino Account
After a real money deposit, the only logical progression is the withdrawal. Thankfully, Neteller is accepted for withdrawal at all casinos that offer it. The process is also very streamlined. Here's how to do it. 
Log into your casino account again and check whether there are any wagering requirements left or not. If there is, it's better to complete it before a withdrawal. It's because a withdrawal will cancel out any active bonuses. 

Choose Neteller from the withdrawal menu. It should already be selected if you used it for the deposit previously. 

Enter the amount you want to withdraw along with the email address of your Neteller account. 

The casino may take between 24 hours to 72 hours to process your withdrawals. The actual time is going to vary from operator to operator. Once it's processed, you should see the money immediately credited into your account. 
Neteller Fees
The biggest drawback of using e-wallets, in general, is the fees. For every top-up and withdrawal, you'll need to pay Neteller a tiny fee. It's not the fee the casino operator is imposing. Rather, it's Neteller who's charging. 
The deposit fee is 2.5% of the amount in most of the cases. And when you withdraw money to any of your preferred methods from Neteller, the fee can shoot up to 3.99%! Some of them even have fixed fees. You can find the complete list of the deposit and withdrawal methods along with the fees on the Neteller website. 
Read more
Paying by bank card India
Paying by cryptocurrency India
Deposit methods India
Paying by Google Pay India
Using online banking for payments India
Paying by PayPal India
Paying by Paytm India
Paying by PhonePe India
Paying by Skrill India
Paying by UPI India