Pros
Boasts a license from Curacao eGaming
More than enough sports, tournaments, and markets
Offers an online casino
Excellent live betting features
One of the best virtual sports betting platforms in the world
One of the best virtual sports betting platforms in the world
Accepts Liberian dollars
Cons
Website is not optimized
No viable information on payment methods or limits
No app for iOS users
Parimatch Liberia Review
Sharing borders with Guinea, Sierra Leone, and Ivory Coast, Liberia is one of the most prominent countries in West Africa. It's prominent in the sense that it's the oldest republic in Africa. Also, it has seen one of the most intense civil wars in history.
But it's not ideal for us to be stuck in the past. Rather, let's focus on why we're here today. If you've read the title, you already know what you're looking for. You're looking for Parimatch review Liberia.
Parimatch is a name gamblers of the world would know very well. It's as global as bookmakers get. Although the UI is not the best, the sports options, as well as the live streams, are phenomenal. Throughout this review, we're going to explore the sports options Liberian punters get, the payment methods they can use, the customer support channels they can access, and lots of other helpful information.
So, let's roll with our Parimatch LR review.
Parimatch LR Sports Betting
If you're looking for Parimatch, you're primarily looking for sports betting options. Are we right or are we right? Parimatch is one of the best options on the internet right now if the sheer collection of sports and markets is something to go by. However, as we said earlier, the UI needs a lot of work if Parimatch wants to create a long-standing impression on the punters of Liberia.  
There are several reasons we're stuck on the UI so much. For starters, it's often hard to determine which domain is going to work for Liberia. There are lots of domains Parimatch utilizes right now but there are none dedicated to the country in question. So, which one do you use? Well, you use the global domain that literally goes like "global.parimatch.com".
If you're in full-screen mode on your desktop, you'll see all the sports options and their corresponding tournaments right away. For mobile or other small screen users, you'll need to click on the "Sports" option from the main menu.
At the time of writing this Parimatch LR review, the available options are Hockey, Soccer, MMA, Table tennis, Australian Rules, Snooker, Water Polo, Motor Sports, Futsal, Tennis, Field Hockey, Handball, Politics, Football, and so on.
If you're aware of the global scene in the world of sports, you'd know that all of these sports are loved by millions of people all over the world. So, it's obvious why Parimatch LR is going for these sports.
For each of the listed sports, the website interface is going to give you the associated tournaments. For the sake of illustration, let's say you're looking for baseball betting options. When you click on the Baseball link, you should see a few mixed options. It's "mixed" in the sense that the new section will include both names of leagues as well as names of countries. 
When we're doing this review, we have MLB, Chinese Taipei, Japan, and the Korea Republic. Each of these listings has a downward arrow with them for further sorting. So, if you choose the Korea Republic, the tournament you can bet on is KBO. It's Korea's highest level of professional baseball and it's officially known as Shinhan Bank SOL KBO League.
Similarly, clicking on Japan will give you the option to choose between NPB and NBP Reserve League. Both of these are extremely popular Japanese baseball leagues.
Another excellent feature in our opinion is the distinction between live events. We have a section coming up in this review where we're going to go over all the live betting features of Parimatch. For now, know that all of the sports have a "live" tag. It's to let the Liberian punters know that there are live bets for these sports right now!
Each of the available sports in this section is going to follow the same pattern. You have your sport, then your tournaments, and then the actual matches you can bet on.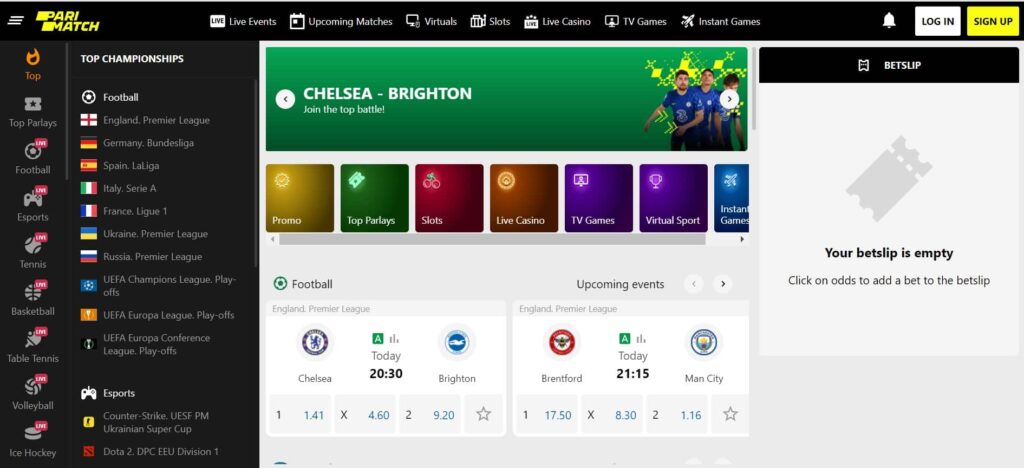 Virtual Sports in Parimatch
From what we've seen, punters who love to bet on sports usually don't prefer to bet on virtual sports. Then again, there's always a group of punters who prefer virtual bets over real bets. For that group, Parimatch has created a dedicated section for virtual bets. The section is labeled "Virtual Sport" on the top section of the website.
Once you land on the page, you'll find plenty of options to choose from. Parimatch virtual betting section is one of the richest in terms of collections. All major sports like Football, Basketball, Ice Hockey, Tennis, Horse Racing, Cricket, etc. are available.
You'd be glad to know that all of these virtual options are provided by reputed providers like Leap, Edge, Kiron, and Golden Race.
Some of the top choices are Football Streak, Virtual Football Cup, Virtual Cricket, Spin2Win, Football Penalty Duel, Ice Hockey, Football Hub, English Fast League Football Match, Spin2Win Royale, and England League.
As you can see, pretty much all of the options are for football, otherwise known as soccer. The reasoning is simple. Football is the most popular sport in Liberia as well as in the rest of Africa.
Some of the other virtual sports betting options you have include NASCAR Streak, Virtual Cricket, Horses Streak, Lucky Loot, English Fast League Football, Dogs, Instant Speedway Racing, Virtual Golf, and Instant Euroleague Legends. Needless to say, there are more options to choose from than we can list here.
We really like virtual betting options, especially when real-life matches cannot be held. For example, if rain messes with your bets on La Liga, you can take the time and bet on some of the virtual options.
Esports Betting
Esports games are a hot topic in the gaming industry right now. We're getting more competition-grade gamers than ever before. It's prominent when you follow the current state of renowned tournaments. All this buzz has created an excellent market for betting on the games.
If you're not aware, esports games are multiplayer online games that you can play with friends. Or, random strangers. When these games are played in a competition, you get some serious display of skill. It's the sensation that esports games offer that pulls the punters in.
On Parimatch Liberia, you can bet on games like Counter-Strike: Global Offensive, Dota 2, League of Legends, Valorant, Apex Legends, Heroes of the Storm, King of Glory, StarCraft 2, Warcraft, Overwatch, Call of Duty, Rainbow 6, Arena of Valor, Rocket League, etc. games.
The collection of esports titles keeps changing all the time based on what tournaments are available around the world. Some of the most reputed tournaments are DPC, RLCS Major, Community Clash League, PGC Invitational, Champions Tour LATAM Challengers, and so on.
Sports Markets at Parimatch
The markets you get for betting are just as important as the sports themselves. Why, you ask? It's because you're not betting on the sports directly, are you? Rather, you're betting on the markets each sport offers.
The best way to understand a "market" in sports betting is with examples. In a Dota 2 match between Tundra and Entity, some markets Parimatch Liberia offers are match winner for different maps, correct score, handicap on different maps, and total score for different maps.
As you can see, it's easy to distinguish the match itself but the betting paradigm is not as simple as it looks. The other thing with betting markets is that they vary quite dramatically. The markets for a Dota 2 match aren't going to be the same as the markets for a CSGO match. Needless to say, traditional sports markets are even more different.
Live Betting Options on Parimatch Liberia
As promised, we're here with the live betting options on Parimatch. The "live" simply refers to the fact that the match you're betting on is live at the time of betting. It's significant because usually when we talk about sports betting, we're mostly talking about pre-match bets.
"Pre-match" means before the match. So, the bets you place before a match starts are considered pre-match bets. These have fixed odds and your winnings are directly associated with those odds. If your prediction goes wrong, you lose the wager.
In live betting, however, you're not stuck with fixed odds. Rather, your bet slip remains open even after a match starts and you can decide on which markets to bet on based on the current state of the game. When compared to pre-match bets, live betting takes a little more experience to succeed in.
For the experienced bettors who want to utilize the changing odds, Parimatch has a section labeled "Live Events". At any given time, football has the most number of active matches to bet on. As we already stated, football is the crowd favorite when it comes to sports in Liberia.
All the usual markets like 1×2, Total, Handicap, Halves, Score, Goals, Intervals, etc. are open for betting. Similar to football, you can find plenty of live bets for other sports as well.
Bonuses for Parimatch LR
Bonuses at online casinos or online bookmakers are one of the major attractions in our opinion. Thankfully, the Liberian punters can get from both categories on Parimatch LR. To get to the bonus page, click on the main menu (the 3 horizontal lines) and then "Promo".
On that promo page, you can sort between Sport and Casino separately. Or, you can sort them all on one page. In any case, there are only 2 bonuses on the page.
The sports bonus is a 150% match on the first deposit. You can win up to L$20,000 from this bonus alone!
As for the casino bonus, it's also a 100% match bonus but it goes up to L$200,000. Both of these are amazing bonuses for Liberian punters. Too bad you can't get them both at the same time.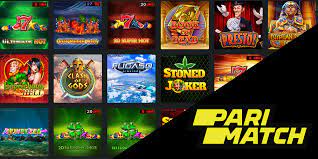 Usability and Compatibility on Mobile
Mobile users are always looking for better options to make any experience more seamless. The same goes for betting. In Liberia, Parimatch has decent mobile compatibility. It's "decent" because the mobile website suffers from the same issues as the desktop site. Mostly, optimization issues.
As for a downloadable mobile app, you can only get it for Android. That too from the operator's website. You can't download it from Google Play because betting apps are not allowed in this jurisdiction of Google Play.
As for the functionality of both the site and the app, you can expect the same bets as the desktop site. As these are not casino games we're talking about, there's no need for the operator to redesign the games. You just add the bets to your slip the same way you do with the desktop site.
Real Money Banking Methods
One of the many drawbacks of the Parimatch website is the lack of helpful information. You can't get any sustainable payment information on the site either. But if we have to guess based on other jurisdictions, we're certain that the minimum deposit requirement is L$500.
If you're wondering what payment methods you can use, it's limited to Visa and Mastercard credit and debit cards. The good thing about these methods is that you don't have to pay any additional fees for deposits or withdrawals. The only fee you have to think about is the annual fee for the cards themselves.
Customer Support Features at Parimatch
As you're playing on the global domain of Parimatch, you get a lot of support channels that you can use. The most convenient one is, of course, the live chat. Then, you can also contact the team via email, What's App, and Telegram.
Send the emails to [email protected] All of the channels are active 24/7 so you have no restrictions on when to reach out in case of an issue.
Read more
Effective Strategies in Sport Betting
Why is sports betting more profitable than playing in the casino?
European Handicap in Basketball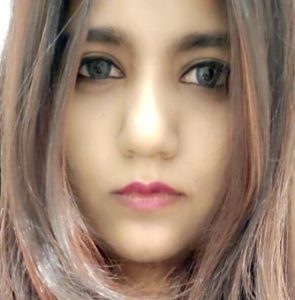 Like many aspiring writers, Jarin focuses on bringing life to the text for her readers. She is an avid sports lover, growing up in a family obsessed with bookies. She is an expert in the iGaming niche and has secondary obsessions with Gardening and cooking.