Upon visiting the Sportsbook tab, you will immediately notice the current and upcoming sports events that are being held in the middle of the screen. On the left side are the Top Events and Top Championships that are happening. So, you are in the know about what is going on in the sporting world, thanks to ZodiacBet UG!
The filter lets you select sports that will begin in 30 minutes to 24 hours. Even the odds can be selected manually by clicking on the icon next to the Language tab at the footer. Select the odds you are comfortable with from American format, Decimal format, Malaysian odds, Indonesian odds, Hong Kong odds, and Fractional format.
Moreover, the sports that are currently accessible in the sportsbook are badminton, boxing, cricket, Aussie rules, football, basketball, baseball, volleyball, handball, tennis, soccer, snooker, water polo, biathlon, motorcycle racing, Gaelic hurling, pesapallo, formula 1, futsal, Mixed Martial Arts, rally, speedway, and rugby.
Furthermore, virtual sports are also part of ZodiacBet UG's great platform. It has all the major e-games that Ugandan people love, like Counter-Strike Global Offensive, Defense of the Ancients, King of Glory, League of Legends, Rainbow Six, Overwatch, Call of Duty, and Starcraft!
Needless to say, the most common betting types are applicable for both pre-match and live betting on ZodiacBet UG. To name a few, there are money line, outright, point spread, accumulator, parlay, teasers, handicap, inverse, totals (over or under), futures, proposition, and full covers.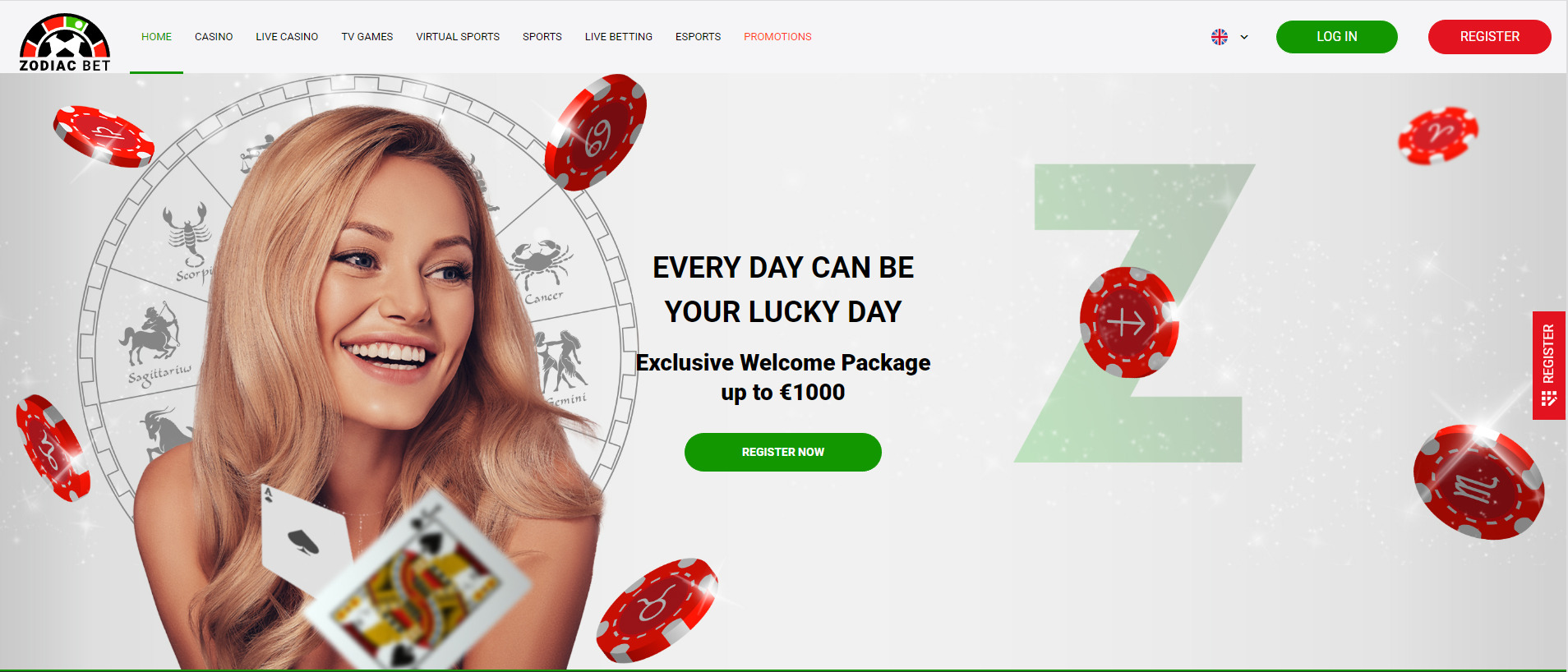 Sports Markets on ZodiacBet
To make the betting process easier for new punters, the PokerStars website contains a page labeled "types of bet" in the footer section. This section contains all of the data about the licensed bets. The great thing is that all of these are universal bets or markets so you can just fit them according to context.
To make it even more convenient for you, let us go over some of the most commonly placed bets on games.
Single Bet/Outrights/Moneylines
This data brings in huge traffic for any online bookmaker imaginable. It's called "single" because you only include one selection on your bet slip. Outright and moneyline also refer to the same type of bet.
A football match between England and Germany, you can place money on either of the teams to win. That's a single bet. ZodiacBet will project the odds for this match in fractional format. You select the odds you think are more likely to win on the slip you create. It's as simple as that.
Over/Under Features
This is another market that beats most others in terms of volume. All sports that have a scoring system are valid for this type of bet. Essentially, ZodiacBet Uganda will project odds for a potential score of the match. It might be the total score or the score for individual teams.
Whatever the case is, your job is to predict "over" or "under" that score. Both "over" and "under" are 2 separate markets and ZodiacBet will offer individual odds for them. If the selection you create wins, you win. And you lose if your selection is lost.
An interesting thing about this bet is that the prediction a bookmaker offers is an impossible predicament. For a football game, the prediction might be 5.5 goals. We all know that goals are integer numbers and a fraction is impossible. It's done to eliminate the probability of a tie.
Accumulator/Multiple Bets
While Accumulators are also multiple bets, they're not the same. If you include 2 selections on your bet slip, it's a "double". If you go for 3 selections at once, it's a "treble". Usually, when you include 4 selections in a single bet, it's considered an Accumulator or ACCA.
All betting companies will offer ACCA bets. The details may vary a bit from brand to brand but the concept is the same. The most important thing to note here is that all of your selections must come true if you want to accumulate the winning.
Now, the ZodiacBet guide goes on about all kinds of multiple bets including Lucky 15, Heinz, Lucky 63, Goliath and Super Goliath, System bets, and so on. All of these are different ways of referring to bets with a huge number of selections.
Handicaps
Handicaps are an essential element for regulated betting activities. It's introduced to reduce the skill gap between 2 teams going head to head. For example, a football match between England and Uganda doesn't sound like a fair trade. It's not. It's almost certain that England is going to win the game considering its resources, players portfolio, and previous statistics.
So, betting traditionally is unfair for bettors who want to favor Uganda. That's where a handicap comes in. It's denoted by either a (+) or a (-) along with the odds. (+) means you have to add the handicap value to the underdog's score, Uganda in this case. And (-) means you need to deduct the value from the favourite's score, in other words, England.
Live Betting in ZodiacBet Uganda
Click on the Live Betting tab at the top of the website to find all the sports that are allowing live betting right now. If you are new to this concept, the HELP section located at the bottom of the website can help you to understand how this type of wagering works. Just click on Betting Rules to find out!
Generally, live betting or in-play betting lets Ugandan punters place bets on sports that are currently occurring. You do have to place a pre-match bet, but later on, you can change your bet if the odds are not looking in your favor!
For this reason, live betting requires your undivided attention to the game because anything can happen and the odds can change at any instant! Some bettors may find the unpredictability and constant attention too much to bear. That is why they stick to traditional pre-match betting.
But if you like the thrill of live betting, then you will love the experience on ZodiacBet UG! Just make sure to keep an eye on your bet slip as well as the game. Because often, the bets on the bet slip can get out of hand!
ZodiacBet UG has attached a Bar Chart next to the name of the sport in the Live Betting section so that you can check the game statistics before betting. How thoughtful, isn't it?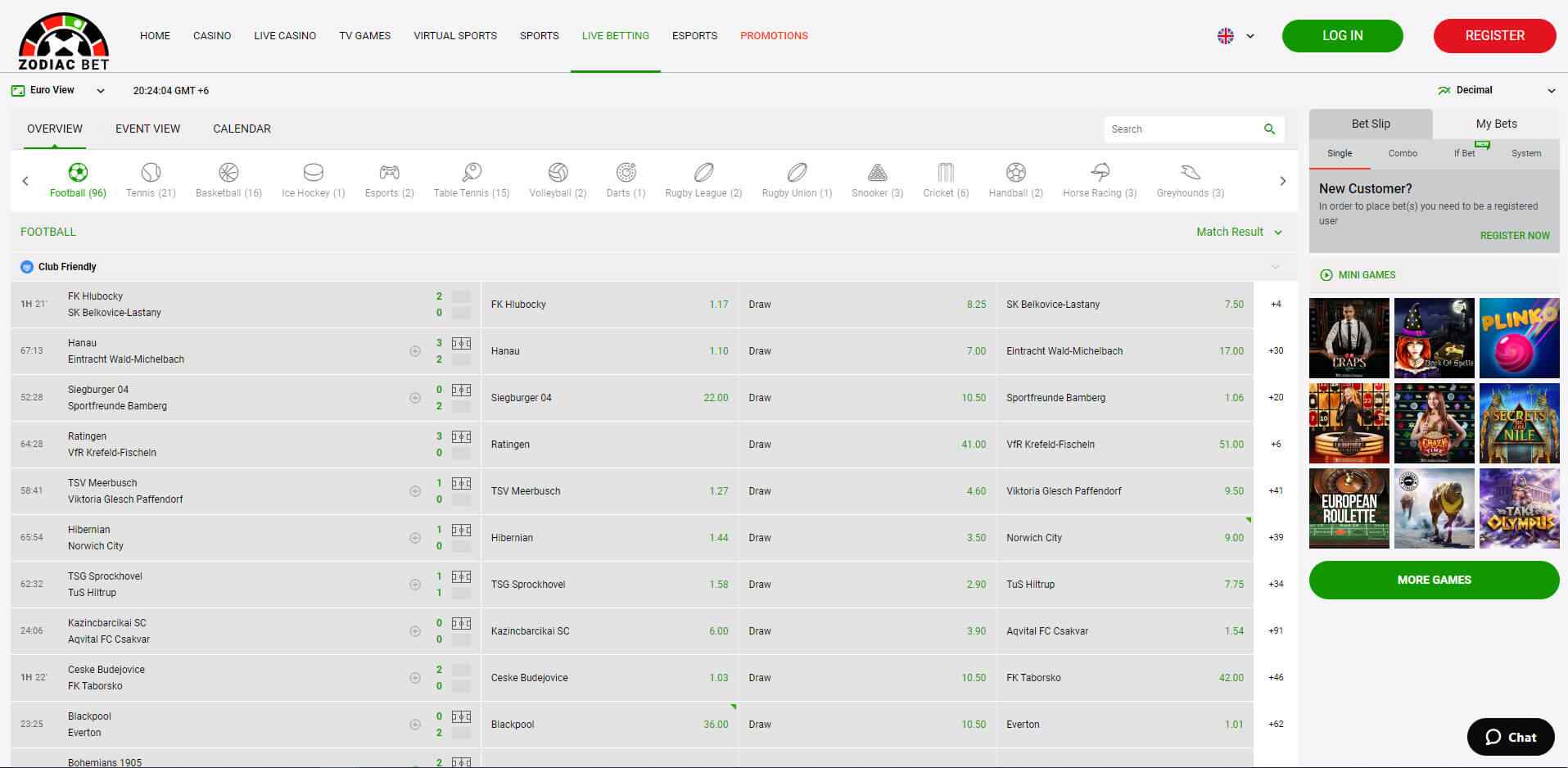 ZodiacBet Uganda Casino Games
Casino games are also extensive and exciting like the sports on the online bookmaker. You can also choose your favorites with the filtering option. But also check out the other ones sometimes because you never know, you may find a few hidden gems!
Games can be selected according to gaming software providers as well! Having said that, ZodiacBet UG has borrowed games from famous names, like Fugaso, Felix Gaming, Smartsoft, Playson, Bgaming, Yggdrasil, Betsoft Gaming, and others.
It doesn't matter what your preferences are, ZodiacBet UG casino has got you covered! You can browse from its immense list of games that have been categorized based on types and popularity.
The live casino showcases games like Keno Deluxe, Euro Championships on Demand, SwinttLive Baccarat, Horses 10 Sprint, European Bingo Roulette, Live Slots, Blackjack, Basketball on Demand, and other sensational options!
If you are into slot games, then here are some recommendations from our end: Sugar Land, Shark's Bay, Wild Cash, Book of Annunaki, Sizzling 777 Deluxe, Jack Potter, Aztec Magic Bonanza, and Magic Spins.
Instant games are new additions to the casino platform just like virtual sports. Ugandan players will find these games different from the usual casino games, but they are fun and you can win money!
With that being the case, you can try some of these cool instant games for real cash prize: Four Aces, Minesweeper, Rocket Dice XY, High Striker, Magic Wheel, E.T. Races, Mehen, and Christmas Party!
Not so fast! There are other games on the ZodiacBet UG casino site like the bonus buy games. These ones are bonus-friendly, and can even boost your bonus deals! Want to try them out? Of course, you would!
Among the most entertaining bonus buy games, there is Zeus The Thunderer, Dig Dig Digger, Aztec Magic Megaways, The Night Racing, Big Atlantis Frenzy, Squidpot, and Joker Queen.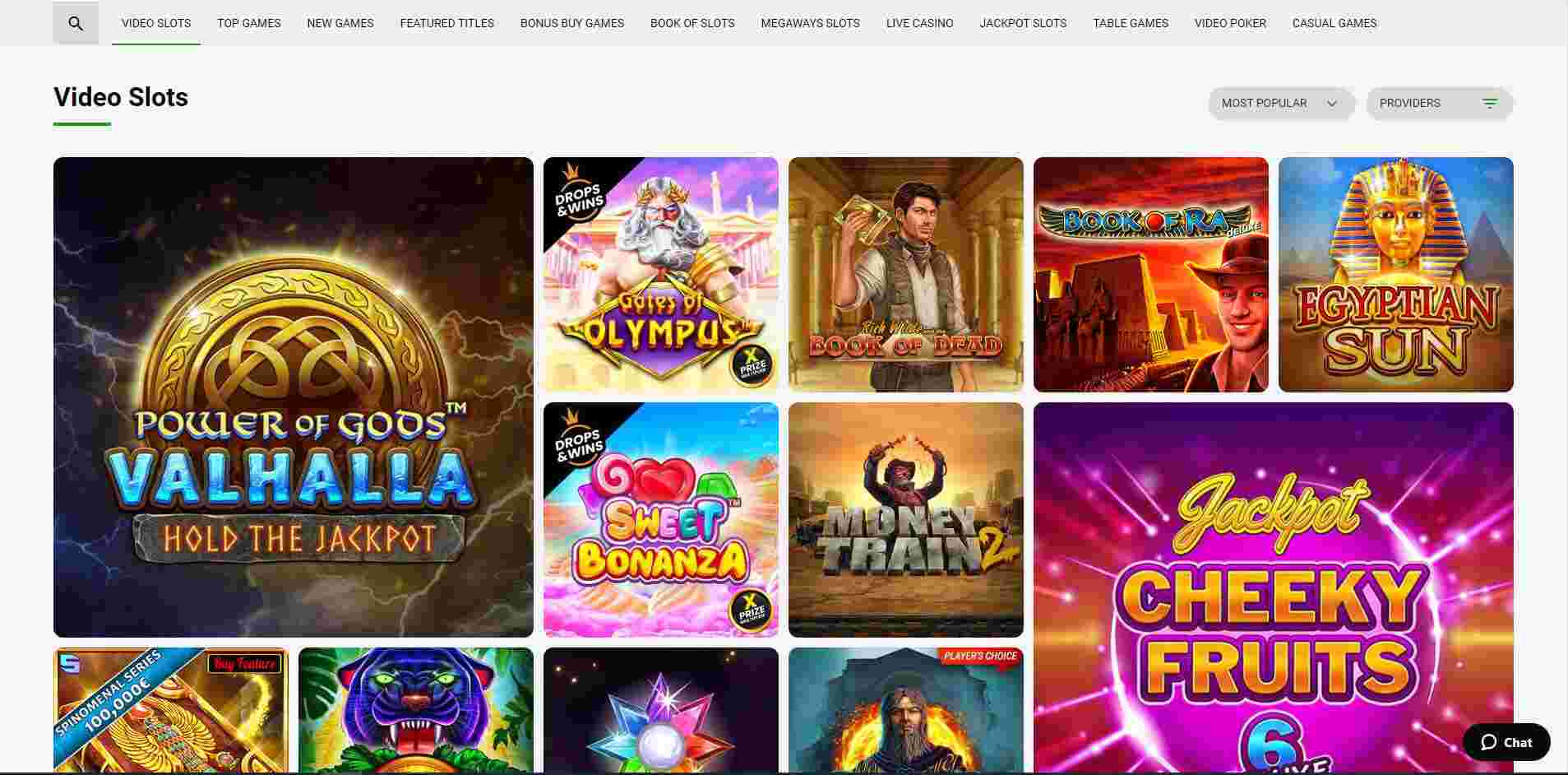 Mobile Compatibility of ZodiacBet Uganda
We love both the desktop and mobile interfaces of ZodiacBet UG. The design, speed, and usability is superb in both cases! But if you want to carry your little sportsbook in your pocket, then the mobile app download is a great choice!
Just open the ZodiacBet UG website, and you will be able to see the little button on the top left corner that says Mobile App. Click on it, and you will be taken to the download page. It is better that you download the app from the official website instead of looking for it on third-party platforms.
Fortunately, some new additions can be found on the mobile app, such as events, bonuses, VIP, tournaments, and forecasts. These new features make it easier for you to find what you are looking for on the app.
Besides, the app can be downloaded and installed on both iPhone and Android phones. However, you may need to make some adjustments when it comes to Android. Just go to your Settings, navigate to Software, and tick the box located beside Unknown Sources.
By doing this, you are allowing your Android phone to install third-party software, like the ZodiacBet UG app. Without this little tweak, your phone will surely prevent you from doing so.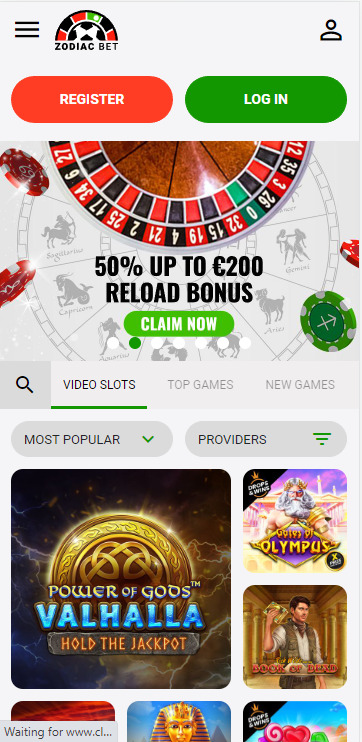 ZodiacBet Uganda Responsible Gambling
Responsible gambling education, tools, and questionnaires must be provided to all gamblers that log into ZodiacBet UG's platform. The bookie is responsible for ensuring that all players are gambling in safe ways.
To prevent people from overindulging, ZodiacBet UG has introduced a wager limit, deposit limit, time limit, and self-exclusion period. These tools can help you to control your gambling habits. But if things are not looking so well for you, then self-exclusion can be a good choice.
You can find out all about it on the site's Responsible Gambling page. If you have any questions, the customer service team is on standby for you!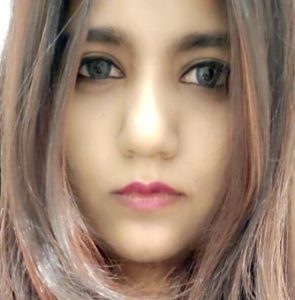 Like many aspiring writers, Jarin focuses on bringing life to the text for her readers. She is an avid sports lover, growing up in a family obsessed with bookies. She is an expert in the iGaming niche and has secondary obsessions with Gardening and cooking.