Pros
Broad range of sports events and casino games
Live betting is allowed
Odds are competitive
Satisfactory customer service
Promotions on casino games are rewarding
Cons
Limited payment methods
Not enough information about the site
When you think of Zambia, you may think of football, volleyball, boxing, and rugby. The love for sports makes the people of this country the right market for Parimatch. Having said that, the sports betting platform has already infiltrated the hearts of Zambian gamblers! 
In this review, you will get to know about Parimatch Zambia and its interface, such as banking methods, promotions, mobile app features, registration requirements, sports market, casino games, and responsible gambling methods. 
Let's find out all the mysteries by diving in straight away!
Parimatch Zambia Sports Betting
Just like other African countries, Zambia considers football its national sports game. Many Zambians play football from a very young age, and even dream of joining the World Cup and other football championships!
With that being the case, you can be sure that Parimatch Zambia bettors are all about sports betting on football, especially during the championship seasons. In spite of that, they are also eager to bet on other sports like golf, Mixed Martial Arts (MMA), Ultimate Fighting Championship (UFC), netball, boxing, rugby, and volleyball. 
The good news is that Parimatch has it covered in all those areas! But Parimatch Zambia also allows its players to participate in several other popular sports events held all over the world. Some of these include tennis, table tennis, darts, cycling, hockey, esports, handball, water polo, baseball, basketball, and cricket.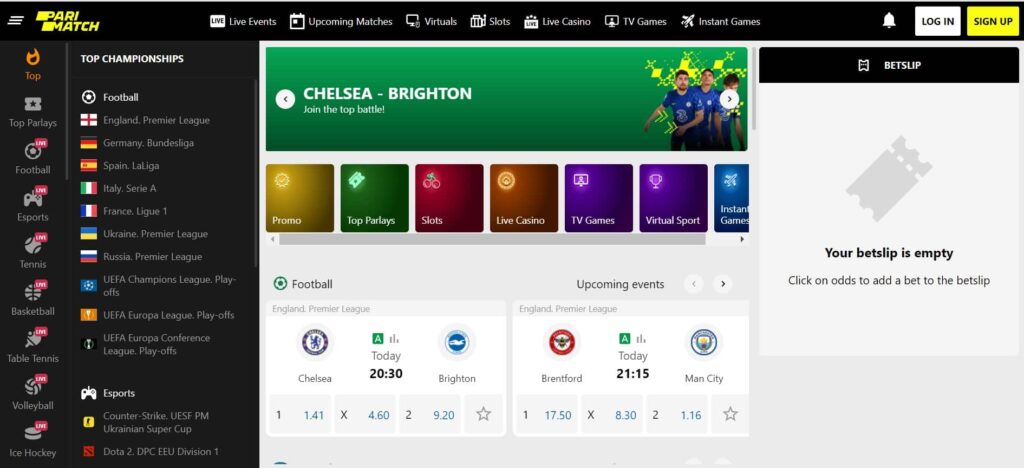 Parimatch Zambia Sports Markets
Parimatch Zambia sports market is quite the same as that of Malawi, Sierra Leone, South Africa, and Kenya. The popular betting types are outright, money line, teasers, parlays, pleasers, totals, accumulators, and point spread. But not all of them are specifically designed for all sports. 
It does take a bit of studying to figure out which betting types are suitable for which sports. For example, the bets ideal for football matches are result, correct score, Asian handicap, first goal scorer, handicap, half time or full time, total goals, draw no bet, normal time definition, and last goal scorer. 
Moreover, the available bet types for volleyball are tournament bets, correct score, set betting, total points, match bet, and handicap. Unless you are a professional volleyball lover, you have to study the ins and outs of the sports to make bets with real money. 
Besides, the maximum odd for parlays, multiple bet, and system bet on Parimatch ZM is 2000 and the maximum bet can equal 8,335 ZK. Also, the line is important when it comes to bets. Even if there are changes in the line, the bet conditions remain the same on Parimatch. 
In addition, the main outcomes for betting on the sportsbook are qualifying to the next round, results of the participant, home win or draw, double total bet, and double Asian handicap. 
In all, you can learn more about the betting rules of Parimatch Zambia by visiting the Terms and Conditions section located at the bottom of the webpage. 
Parimatch Zambia Live Betting
Pre-match betting used to be popular long before live betting came into the picture. Live betting or in-play betting lets you bet on the game while it is ongoing. You don't have to stick to the one bet you made before the game. Instead, you are allowed to make as many bets as you like. 
In addition, you can fix loose ends and correct any mistakes made at the beginning half of the sports game if you are live betting. It is always possible for a loser to become a winner at the end of the game. So, we recommend you to observe the game first, and then bet later at the right time. 
Even though it sounds incredible at first, live betting has its own challenges. For example, the odds are always changing because the bets are made during the course of the game. You have to be very good at observing and analyzing the outcome of the game, or else you may lose the bet.
In fact, live betting is one of the main culprits when it comes to developing a gambling addiction. Many people have lost out on important factors in their lives just to win in sports betting. We don't want you to become one of those sad people. 
Furthermore, we also recommend you to keep your focus on the betslip at the same time. Sometimes, people can really mess things up when they are too busy predicting outcomes of the game every hour!
Casino Games on Parimatch Zambia
Casino games on Parimatch Zambia are divided into several categories, such as instant game, live casino game, and slots. Online slots are very popular because they are easy to play. But don't forget to check the Return to Player (RTP) of the game beforehand so you can pick the games that are easy to win!
Our recommendations for the best slot games are Fruit Party, Gates of Olympus, Candy Palace, Book of Rampage, Big Bass Splash, and Sugar Rush. 
Live games on Parimatch will give you a live experience even though you are playing online. If this is your first time on Parimatch ZM, try out these games:  7Bet, Live Blackjack, Andar Bahar, Spin 2 Wheels, War of Elements, Live Baccarat, Keno, and Live Blackjack. 
If you are not a fan of traditional casino games, then instant games can be your thing! There are bonuses on instant games, so you will really love the experience. Some instant games to play are Jacks or Better, Dragon Ball, Shooot!, Sic Bo Dragons, Mega Money Rush, and  Mining Madness.
Sportsbook Promotions and Casino Bonuses
Promotions are made available on Parimatch ZM every now and then. You should grab them when you get the chance, otherwise, they will slip away! To keep up with the promotions, you can check their availability on the Promo page which is accessible after you log into your account. 
Bonuses are overflowing for instant games and slot games, which you can find after you visit those tabs. Championships are insane on Parimatch ZM with cash prize winnings equal to 86,930 ZK, 695,400 ZK, and 1,043,088 ZK! Now that's something to look forward to!
Even the minimum deposits to qualify for the bonus promotions are low because it ranges between 84 ZK and 333 ZK. Hence, Parimatch is quite affordable for low-budget Zambian punters who are looking for a good time!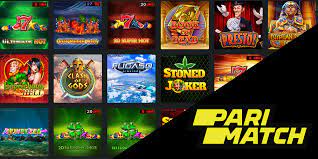 Parimatch Zambia Mobile Features
In our opinion, the Parimatch Zambia desktop site is quite good, but we don't mind if a mobile app also came out! An app is not available for Zambian punters right now, but it may come out in the future.
Since Parimatch has apps for other countries, like Ukraine, United Kingdom, Australia, and India, we are going to talk about the features of those apps, which are quite similar to each other. 
The app may take a good chunk of your phone's space if you are to install it. That is so that you can use all the functions that are available, like live betting, quick payouts, instant deposits, bonus claims, and smooth navigation. 
Other than that, the app can be downloaded on both Android and iOS devices, which is a relief. After getting the app on your phone, you can bet and check your progress on the go!
Parimatch Zambia Banking Methods 
Since electronic wallets are not so functional in Zambia, the current best payment methods that exist for Parimatch users living in Zambia are Electronic Fund Transfer (EFT), Mastercard, and VISA. With these payment methods, you can make both deposits and withdrawals on the sportsbook. 
EFT may take longer than card payments because of bank-related jurisdictions. The processing fee may also vary based on the bank you are using. On the other hand, the fund processing time for the card payments are 2 to 5 business days. The fee associated with transferring the money is 2.5%.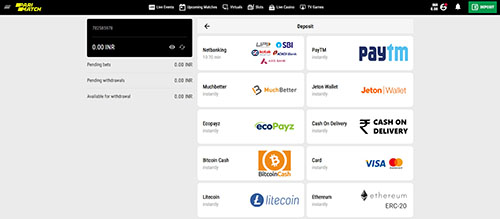 Parimatch Zambia Customer Support
Being an internationally-acclaimed sportsbook and casino, Parimatch ZM has an excellent group of staff in its customer service department. They are well-trained, efficient, and knowlegeable about the interface.
Since there is no FAQ page on the Parimatch ZM site, punters have to fix their problems by directly getting in touch with the customer support team. Live chat, email, and WhatsApp contacts are all popular and effective. 
If you have any queries regarding opening your account, verification, wagering requirements, payment methods, responsible gambling, and mobile app, you just have to reach out to a customer service representative. 
WhatsApp: +12515722856
Email: [email protected]
Parimatch Zambia Registration Process
Registering for an account with Parimatch Zambia follows the same procedure as other Parimatch branch sites. Firstly, gambling must be legal in your country. There is no point in using a VPN because you will get caught soon during ID verification.




On top of that, you just need to enter your personal information truthfully so that your account can be verified quickly. Any false or invalid information will delay the process, and may even suspend your Parimatch account. 

Having said that, click on the

Signup

button on the website to start opening an account with Parimatch. Enter your email address and password first. The next step will ask you to enter your residential address, phone number, postcode, date of birth, and preferred currency.

Once that is done, you have your own Parimatch account. You may be asked to verify your account in a few days. When that happens, provide copies of your passport, driver's license, utility bills, and bank statement to prove your authentic identity




With that out of the way, you are now free to connect your bank, credit card, or debit card to your Parimatch account, and make your first deposit. Don't forget to make the most of a welcome bonus, if available!
Parimatch Zambia Responsible Gambling
Responsible gambling codes are crucial in the operation of an online casino and sportsbook, especially if the platform is legally licensed and monitored. Parimatch is licensed by the Government of Curacao, so it has to follow the codes of conduct of the gambling authority. 
For this reason, a number of tools are introduced on the Parimatch platform to assist gamblers to practise gambling responsibly. If not, it can pose a lot of problems for them eventually. For example, many people with gambling addiction have lost their jobs, dropped out of school, and fallen out of relationships. 
To prevent such disasters from hitting you, Parimatch has the following responsible gambling tools set down for Zambians. 
Parental Control Software
Parental control software are recommended for Zambian adults with Parimatch accounts who have children at home. If you are careless with your account credentials, minors can get ahold of them to access gambling platforms.
For this reason, parents must be careful and use parental control mechanisms like Net Nanny, Gamblock, and Cyber Sitter. You can also inform the Parimatch customer support team immediately about any accounts run by minors. 
Self-Assessment Test
Furthermore, Parimatch ZM lets you analyze your gambling habits with a self-assessment test. The test has a bunch of questions that you need to answer honestly in order to review your situation. 
If you are confused about how to proceed, you can get assistance from the Parimatch customer support team. You can also call professional institutions in Zambia which can treat gambling addiction and issues related to it.  
Self-Exclusion 
People whose gambling habits are uncontrollable and have become a burden to them, can choose to detach themselves from gambling. The self-exclusion program offered by Parimatch ZM helps you refrain from accessing your account and placing wagers for a period of 6 months or more. 
When you are self-excluding yourself, you won't have access to your account. Once your self-exclusion period is over, get in touch with the customer support team to gain access again. Meanwhile, reflect on what has been going on with your life while you are on the break.
Read more
In-play Betting Strategy
What is Asian handicap in Sports Betting?
Effective Strategies in Sport Betting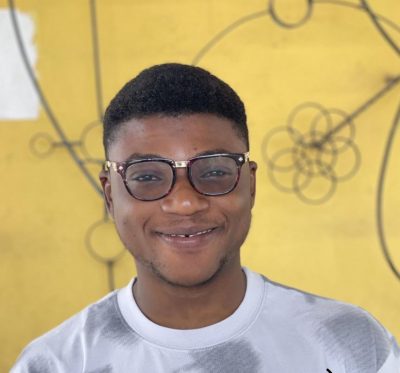 Professional casino content writer with 5 years of experience. He has been privileged to work with many popular casino brands, which are mostly ghostwritten. He's a casino player and punter too, and has helped many players to get most out of gambling.