Paying by UPI India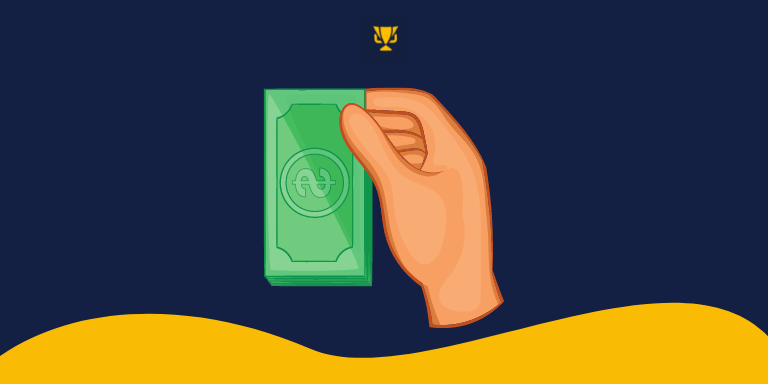 Make transferring money from one bank account to another much easier, with the UPI payment method. UPI or Unified Payments Interface lets you transfer money between bank accounts in real-time.
To help you get started with UPI, we've listed for you what the method entails, the ways you can get registered, how you can deposit or withdraw and a lot of other tidbits.
What is UPI?
UPI is a mobile application that lets you manage all of your bank accounts (that support UPI) within one single platform. You can get a whole plethora of features from the banks like fund routing and merchant payments all in the palm of your hand.
The answer to your Utility Bill Payments, Over the Counter Payments, QR Code (Scan and Pay) based payments, merchant payments, donations and disbursements all lie within the UPI interface. 
It's safe to use, with a 2 Factor Authentication that keeps the application secured while providing one-click payments. The current participants of UPI are payer PSP, payee PSP, remitter bank, beneficiary bank, NPCI, bank account holders, and merchants.
Created by the National Payments Corporation of India (NPCI), UPI currently has 304 banks available on the app and has been operating since 2016. UPI, since its inception, has added a lot of features including "Auto Pay" which lets you set automatic dates for recurring payments.
UPI also allows Peer-to-peer and Person-to-merchant transactions so overall, the mobile application is a great way to make payments without getting into a hassle.  
How Does UPI Work?
Financial transactions for UPI include two things. It allows you to request money or send money. On the app, you'll see options for 'Push- Send Money' or 'Pull- Request Money'.
When you're sending money, you put in a payment request. This is a transaction that pushes your funds to a beneficiary to who you intend to send money to. To complete the transaction, the payment address needs to include the following:
Mobile Number & MMID 

Account Number & IFSC  

Virtual ID
When you put in a request for pull, that means UPI on your behalf is going to collect money using your Virtual ID.
As for the non-financial transactions, UPI uses the PSP App viz for the following: 
Mobile Banking Registration (mobile number must be registered with Issuer Bank for alerts)

 Generate One Time Password (OTP)

 Set/Change PIN

 Check Transaction Status

 Raise Dispute/Raise query
UPI is accessible for both iOS (version8.1 and above) and Android (version 4.2.2 and above) users.
How to Get Started with UPI?
Since UPI is a mobile application, it gives you the freedom of picking and choosing when or where you want to have your bank transfer needs to be met. The app runs 24/7 and 365 days a week so that's an added bonus that makes UPI even better.
To get started, you'll first need to register with the UPI software. The following steps should help you understand better:
Start by downloading the app from the App Store or Play Store. You might also find it on your bank's website

Select your preferred language

Create your profile by inputting the necessary info including your name, payment address (virtual ID), and password

Go to the option 'Add/Link/Manage Bank Account' and select your bank

The bank will send you an OTP to ensure that you have the correct bank account

Insert the OTP and create your UPI pin

You may also need to change your MPIN. For this get a new OPT from your Issuer Bank and enter your debit card number and the expiry date  
Once your account is registered, you may begin sending or requesting money using the account. In case of requesting money, you need to make sure the same number you have given UPI is linked to the bank account. It's done to ensure that you receive mobile alerts or an SMS from the bank. 
How to Send Money Using UPI?
There are a number of ways you can transfer money to an intended bank account using UPI. Some of them are:
Select a contact or enter a phone number with the amount you want to send and verify the transaction using your pin

Scan the receiver's QR code on any of the supported payment applications and enter the amount and your pin

Enter the receiver's UPI ID along with the amount you'd like to send. This method will ask for your MPIN. The MPIN is generated using the expiry date of the user's debit card

UPI also supports IFSC payments. You simply input the IFSC account number, the amount for the transaction, and your pin. 
UPI supports unique identifiers for your payments. It is a safe and secure payment method and you don't need to worry about invalid transactions. And the best part is, you can find it in the form of a mobile application.
How to Request Money Using UPI?
For UPI to collect money on your behalf, you just need to provide your virtual ID and follow the given steps:
Open the UPI application and go to the menu 'Request money'

Select the Virtual Payment Address where you want the money to be deposited

Enter the Virtual Payment Address from where the money is going to be sent

Submit the amount and any other additional comments

Confirm the transaction
 UPI Fees
The NCPI has created the UPI payment method which does not require any fees to date. However, some banks that provide the UPI service may start charging customers a certain fee after a fixed number of transactions. 
There are multiple sources stating a range of fees that UPI might incur when transferring money. What we have gathered is an expected range of fees that UPI might charge. 
For transactions equal to or below ₹1000, UPI is expected to charge ₹2.5 per transaction. In case of transactions above ₹1000, UPI is expected to ask for a ₹5 charge on each transaction. For transactions related to Goods and Services Tax (GST), users will be required to pay 18% as taxes.  
Read more
Paying by bank card India
Paying by cryptocurrency India
Deposit methods India
Paying by Google Pay India
Paying by Neteller India
Using online banking for payments India
Paying by PayPal India
Paying by Paytm India
Paying by PhonePe India
Paying by Skrill India