Betting in basketball in Sierra Leone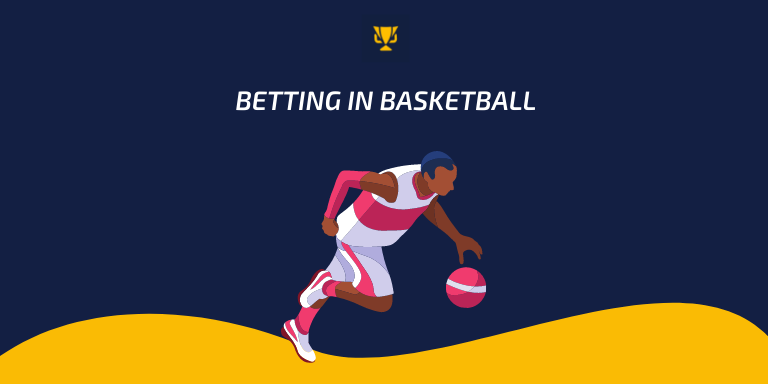 Betting in basketball has varying degrees of popularity depending on which part of the world it's played. In Europe for example, people have a clear preference over football, in Australia over rugby, while in North America, basketball is one of the leading sports both in terms of spectators' but also of bettors' interest. The National Basketball Association (NBA) has gathered an impressive "cast" of star players from all across the globe, making this sport even more attractive. Broadcasts are made according to the principles of the top shows and people enjoy watching basketball games, which are very dynamic in nature as the score and the leading team can change every minute, and not even an advantage of 15-20 points can't guarantee the victory for a team.
Basketball is attractive to betting lovers also due to the fact that each game has four quarters, which means that there are more events that they can wager on. Overall, the betting listings are extensive, so a player can certainly always find something interesting to place a bet on.
One very interesting and attractive feature of basketball is that it is a "busy" sport with a very rich schedule of games. In the NBA Championship, for example, teams get to play 82 matches per season and there are almost daily matches throughout the season, from the beginning till the end. Further, basketball is a game where "equally probable events" are often encountered. In football or hockey, the odds for a total for even the most popular events can vary greatly depending on the likelihood of the outcome, but in basketball the coefficients might not differ. For example, in the second match of the NBA Finals between the Bucks and Suns, the odds for "Total Over 220.5" were 1.91 and the odds for "Total Under 220.5" 1.9.
Types of basketball bets
Like in any other team sport, basketball's most popular bets include: outcome, total and handicap bets. While more or less the principles are the same as in football and hockey, there are some particular features which need to be clarified.
These have to do mostly with bets on the outcome of a match. In football or hockey, a betting player can select a double outcome, but in basketball there is not such an option. So, there are three alternatives:
1 – First team's victory
2 – Draw in regular time
3 – Second team's victory
In basketball betting the player is called to predict the winning team even if the regular time ends with an outcome of a draw and there is an unlimited number of overtimes. There can be two or ten and they will go on for as long as any of the teams ends up having at least one more point scored. So, when going for a bet on the outcome of a match it is very important to be careful regarding what segment of the match the bet refers to – just the regular time or the whole time including overtime(s). In the market there are some bookmakers that offer the bet on the outcome of the regular time, while others the bet of the outcome that includes the entire game.
Let's see an example of the quarterfinals game between Milwaukee and Miami. A fan is confident about Milwaukee winning and wagers on this event. However, he does not pay attention to the fact that the bet refers to the outcome in the regular time and when the game ends with Milwaukee winning with a score of 109-107 in overtime, his bet is lost because in the regular time the score was 99-99.
A second differentiating feature in basketball is that it has a larger variety in handicap. While in football a total of four goals scored by a team is a rather infrequent event, in basketball one team can score from 50 to 100 points in a game, without surprising the fans who regularly follow the matches.
Other than that, everything else is the same and the handicap in basketball can be either positive or negative. When positive, the team needs to concede with a difference no greater than the handicap suggests and when negative, the team needs to have an advantage greater than the one indicated in the bet. The only difference is in the variability of the odds and in their numerical indicators, which is quite significant.
Let's see an example. A fan who is confident that Milwaukee will win against Phoenix in the first NBA Finals match, realizes that the odds for that event are very high and include large portions of risk in them. So he turns to handicaps. Feeling that the game will be intense, he wagers on "Milwaukee Handicap 5.5"; a winning bet if Milwaukee doesn't lose by more than five points in the match. Six points no longer fit, because 6 is greater than 5.5. In the end, Milwaukee loses 118-105 to Phoenix – a difference of 13 being greater than 5.5 – and thus, the bet is lost.
Great caution is also needed when betting on totals in basketball, because it can be either for the entire game or for the regular time, which means that in case of overtime the bet is eventually lost. Just as mentioned previously, the main totals in basketball are equally possible so the coefficients of Total Over and Total Under are in fact equal.
This makes betting players' choices more difficult and complicated, since basketball is much more unpredictable than other sports like football and hockey are. So, before making a choice and placing a bet on total in basketball, it is important to consider and evaluate all the available information.
Further, in basketball betting there are many available options. A player gets to wager on a total of a specific quarter, or half of the game or even predict if the total will be an odd or an even number. Bookmakers also offer bets on whether a match will have an overtime or not, on the number of matches that will be required to determine the winner in case of a playoff series and on individual totals, which are also a large listing on their own.
Things to consider before betting on basketball:
1) The teams' form. It is commonly accepted that recessions play a great role in basketball, therefore it's important to pay attention to the form of each team. Everything should get into account, the series of recent results, the streaks of wins or losses, the performance at home and away of a team. The home factor is especially important in basketball, because each city and field have their own specifics and the team spending time in them is more familiar with their features.
2) History of meetings between teams. Basketball is a tactical and strategic game due to the unlimited substitutions and the large number of timeouts. Knowing of how the teams have played against each other in the past can in fact become very useful in making predictions for their upcoming head ons.
3) Teams lineups. A busy schedule of matches may invariably lead to fatigue, including the leaders who are scoring as much as 40-50 points per game. Also in basketball there is a very important player in the game which is the point guard. He's the one responsible for organizing the attacking game of the team. The loss of the main point guard should never go unnoticed.
4) Motivation. A team might want to rise higher, another one might want to remain where it is, some other might want to win the season's last game, while another one to break a streak of 14 defeats and yet another team might not look for anything in particular. All of these are crucial for the motivation of teams and they should be seriously considered before betting.
So, in sum, basketball is a versatile sport and when it comes to betting, players are offered with an extensive list of markets and a great variation of lines. You just need to analyze, evaluate and select the appropriate events.