Melbet Mobile App Review India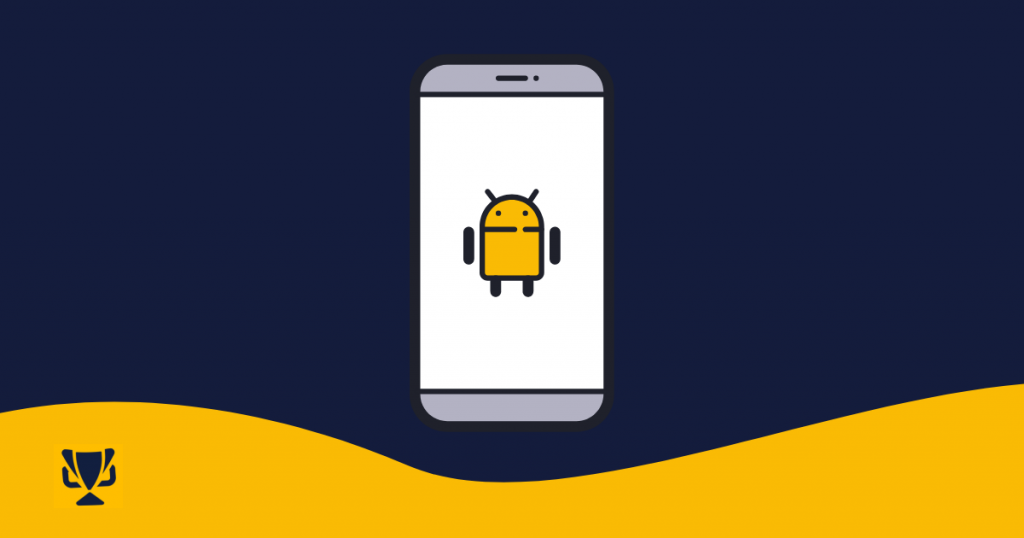 There are several options available for sports betting in India. The iGaming industry has flourished here quite a bit and has given birth to a number of different online sportsbooks. One such sportsbook that's worth mentioning is Melbet.
Melbet is a sportsbook that offers betting only on a variety of sports. So you can expect some high quality betting experience there. You can also enjoy these services through their mobile app. And in this review, we're going to take a look at exactly that.
Melbet Mobile App User Experience
We tried to see if we could find something wrong with the Melbet app. But we couldn't find any issues whatsoever. The operator has taken great care to ensure that the user experience is flawless. So let's take a look at what it has in store for you.
The Melbet mobile app features the same colour scheme as you would find on their website. A mixture of dark grey, white, and light orange, the Melbet app looks modern and refreshing. The designers have ensured that the app is easy on the eyes of the user. And that makes the experience enjoyable.
You will find a navigation bar at the top of the screen with the Melbet branding. On the right, you have a search icon, in case you want to navigate to something quickly. On the top left, you have the menu icon. Pressing on it you will find all the services that the app offers in one place.
You will find various options ranging from the profile to the terms and conditions in here. Whatever it is that you may want to look for you can find it in the menu of the app.
Now let's come to the home screen. The first thing on the home screen would be the various bonuses and promotions that it offers. It has some pretty good promotions in there. We'll see what they are in a little bit.
Next up, you will find the list of live games that are currently going on. You can bet on the games from here by tapping on them. Or you can find which game you want to bet on from the "Sports" option of the menu.
After we're done with the betting section we now arrive at the other services that the app offers. Besides being a sportsbook, it also offers a casino option. There it has table games, a hefty collection of slots, and also a live casino section.
With so much to offer at such ease, we don't see any reason why you shouldn't check it out yourself. But now that the user experience is done and dusted, let's move on to what else it has for you to bet on.
Sports Market
The primary focus of sports betting for Melbet is on cricket. You can feel that theme resonating even in their bonuses. Most of their bonuses are cricket theme. So cricket is the most popular of their sports betting section. But what else does it offer aside from cricket?
You have over 20 categories to choose from for placing bets. The most popular among them would be football, tennis, basketball, and volleyball. The list does not end there as it has everything that you might want. 
The app has a separate section for eSports. There it features the most popular games and allows for betting on the latest games. Games such as DOTA2, League of Legends, and CSGO grace this list of eSports. It also has virtual sports if that interests you.
Bonuses and Promotion
This is the most important and interesting part of the review for you guys. Many of you may have even come to read this review to know about their bonuses and promotions. So here you go.
The app has a very wonderful welcome bonus for new players with one of the lowest minimum deposits we have ever seen. You can enjoy the welcome bonus by depositing as low as $1. You get a 100% bonus for your first deposit up to $100. To get the most out of this bonus, we recommend you deposit no more than $100 for your first deposit.
There's also another welcome bonus for free bets. By depositing 30 EUR you can get free bets worth 30 EUR. You need to use the 30 EUR free bet within 30 days of claiming. So if you forget to bet, it's going to be gone forever.
Besides this amazing welcome bonus, you have daily and weekly bonuses for loyal players. It offers a VIP program where you get exciting cashback offers. You also get a reward on your birthday. Even if everyone else forgets you, Melbet won't.
Now that you know about all these exciting features let's get started on how to download the app.
How to Download the App
You can download the Melbet mobile app by following these simple steps:
Head over to the website and go to the "Download" page.

Choose from iOS or Android.

Download the App.

Install and Enjoy.
The steps listed above should help you get started with the Melbet app. Once installed you can sign up to their website and enjoy the amazing betting services that it offers. If you are encountering trouble downloading the app on your Android device, simply go to Settings and allow download from external sources. 
Wrapping Up
To summarize this review, there isn't anything that we could find that the Melbet app was lacking. In fact, we had a near flawless experience. On top of having an organized app, it offered some quality-of-life features that we found really nice. The bet tracking was one of them.
So, if you like what you've read so far and want to give them a try head over to their website and download today!
Read more