Mostbet Mobile App Review India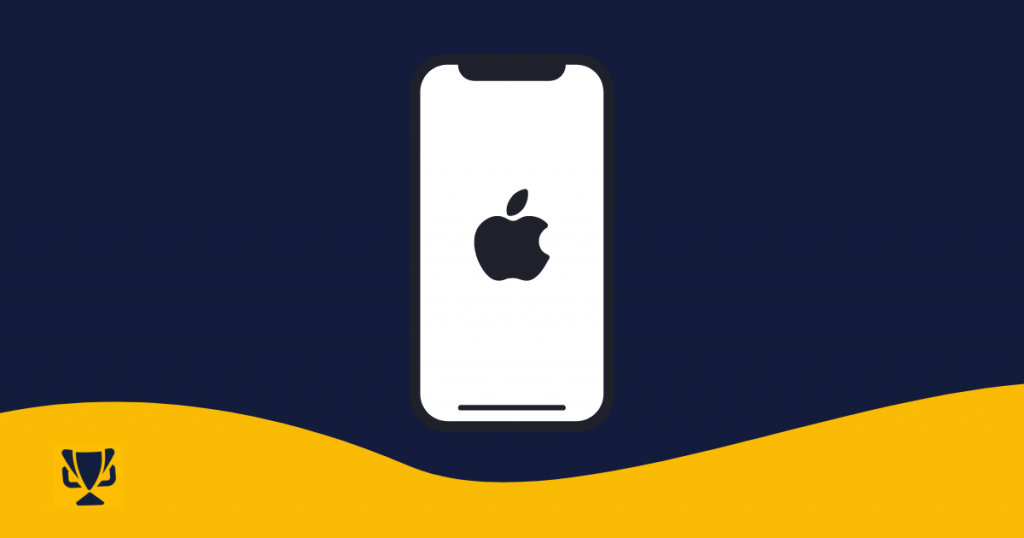 With the iGaming industry on the rise in Asia, India has seen many a brand rising in popularity. There are a few options for trusted operators. But among these, one worthy of mention is Mostbet.
For Indian punters, you can't go wrong with Mostbet. They offer the best sports betting experience that we've come across in a while. The new mobile app allows punters to have the same betting experience on the go. And today we're going to review just that.
Mostbet Mobile App User Experience
The first impressions of the app are really nice. It looks crisp and feels smooth. We didn't find any performance issues either. It's a very well-rounded effort by the Mostbet brand to create a mobile experience.
For those of you who've already used Mostbet before, we don't think we need to say much else. The experience speaks for itself. And if you enjoyed that, which we're sure you had to have, you won't be disappointed. The app just makes things better.
When you launch the app, you'll be greeted with a dark navy blue theme. There are splashes of orange and yellow here and there which makes all the details pop. The overall interface is user-friendly. And navigating to what you want has never been easier.
On the top left corner, you'll find the menu icon. Tapping on that brings out all the various pages you can go to. Here you'll find your basic account controls, the list of sports you can bet on, and some other helpful options as well.
Speaking of sports you can bet on, there are a lot of things that we need to cover. So we have a separate section dedicated to just that. Keep reading to find out more.
After you've absorbed all of that, you'll notice the different promotions that are being offered by Mostbet. They are really great offers for beginners. We'll take a look at those in a bit as well.
And then on the Home screen, you'll find the list of live matches for the day. The game shown here changes from time to time depending on the popularity of the game. So you get a variety every time you launch the app.
Below that, you'll also find the accumulator of the day. You can place your bets there using the bet slips. Whether you're placing it on a live game or a scheduled one is easily displayed for you.
Besides this, the Mostbet app also gives you the option to enjoy their collection of table games and live casinos. They also have an extensive collection of slots for you to choose from. You will want to play these slots because you'll get free spins tied in with the bonuses,
Sports Market
Although Mostbet works as a sportsbook and a brand, its primary concern is with betting. So you can assume that they'll have a good collection of sports that you can bet on. And you'll be glad to know, they don't disappoint.
The most popular sport that punters bet on Mostbet is Football. At any given time of the day, you'll find hundreds of matches listed that are available to bet on. They have both international matches and some local matches available too. The local matches make the brand feel a bit more grounded, so that's a nice touch.
As for other sports, you have the option to choose from tennis, cricket, badminton, hockey and so many more. The matches listed here are always updated regularly, so that makes things much more convenient.
Bonuses and Promotions
Mostbet does not hold back when it comes to promotions. There are several different kinds of promotions available. They have promotions for both the sportsbook and also the casino. For newcomers, however, the promotions are just a bit juicier.
There is a welcome deposit bonus for all newcomers. You can get a 100% bonus on your deposit up to a maximum of ₹25,000. There are some conditions attached to this as well. Let's see what they are.
The deposit bonus needs to be enjoyed within 7 days of creating the account. You get a bonus of 125% if you deposit within the first day of opening the account. You also get 250 free spins on slots. So that's a wonderful addition on top of everything.
It's also a nice touch that you need to deposit a minimum of ₹300 to enjoy the bonus. But we do recommend not depositing over ₹25,000 since that's the maximum that you can get.
Other than that there are all sorts of other bonuses such as daily, and weekly. There are game-specific bonuses too which you can check out from their app.
How to Download the App
Mostbet is available on all platforms. So, whether you're on Android or iOS, it doesn't really matter. Downloading the app is as simple as it gets. We'll walk you through it so you don't need to have that headache.
For Android:
Head over to the official Mostbet website from your android phone.

Go to the Downloads page.

Click on the android icon banner.

Then click on the "Download for Android" button

Click Install
For iOS:
Go to the App Store on your device and search for Mostbet.

Go to the page and click on Download.

Click Install
To Download the App Directly from Their Website:
Head over to the Most bet website.

Go to the Downloads page.

Click on the iOS icon banner.

Then click on the "Download iOS" button.

Click Install
By following these steps, you can get started on the Mostbet mobile experience. No matter what device you use, the mobile experience is the same everywhere.
Wrapping Up
Mostbet offers some of the best deals out of all the sportsbooks in India. Their collection of local games makes them unique and different. Their minimum deposit requirements and the other bonuses truly make them an outstanding sportsbook. If you'd like to give it a try consider downloading the Mostbet app today!
Read more