Pros


User friendly desktop site
24/7 Customer support in Australia.
Provides fast payments and a range deposit options
Instant withdrawal options using bookmaker.com.au branded visa Mastercard
Interactive interface for desktop and mobile app
Offers competitive odds
The app is user friendly
Provides for betting on thoroughbred, harness and greyhound races
Wide range of racing and sports to choose from


Cons


Live streaming only available for Victorian Racing
No live chat customer support
Lack of new promotions


Starting off its journey in 2012, Bookmaker.com.au quickly became known for being one of the best betting platforms for horse racing. But the following year, Bookmaker had been acquired by UK-based bookmaker Ladbrokes. Since then the way they operate has changed significantly.
Under the direction and guidance of Ladbrokes, Bookmaker.com.au saw improvements in not only its horse betting but also got into the sports betting scene as well. Today it's one of the best bookmakers when it comes to racing and sports in Australia and New Zealand.
Today in this Bookmaker review, we take a look at the various features of the bookmaker. We've heard a lot about the odds that they provide, and its dedicated commitment to improving betting on sports and horse racing. There's a lot to cover. So without any more delays, let's begin!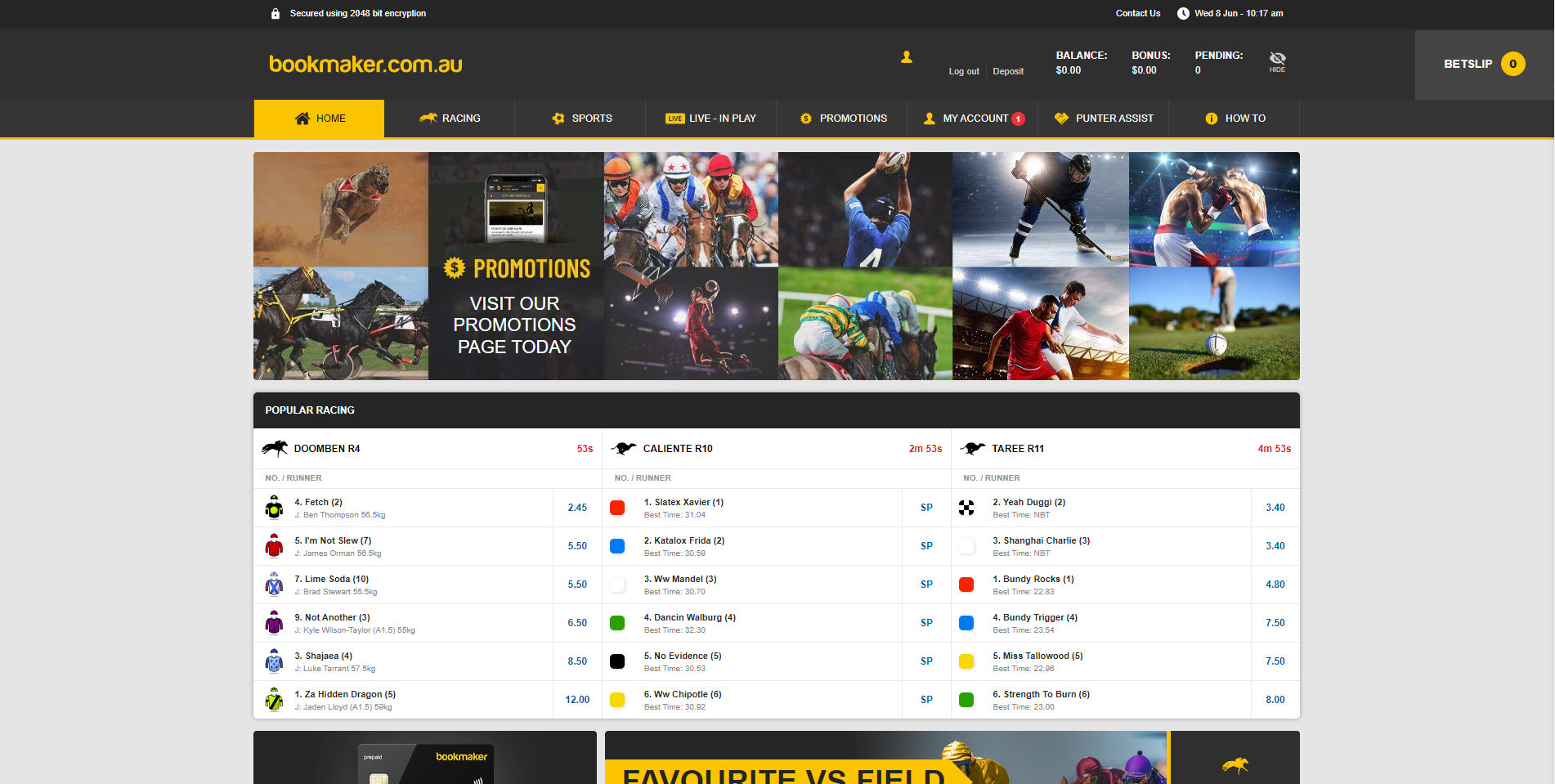 Promotional Offers at Bookmaker
Although there are no bonuses for new players, since it's illegal for racing sites to offer them, you can still enjoy a range of existing promotions with some great odds. For all the Australian punters out there, we had to include this in our Bookmaker.com.au review.
The promotions make your time at Bookmaker even more fun and enjoyable by adding a flair to them. Although there are no offers that boost your odds. So what are these promotional features that you can get at Bookmaker.com.au? That's what we're here to find out.
First Deposit Offers
When you sign up for an account with Bookmaker.com.au, you will be offered three first deposit bonuses. You can choose one of these bonuses to be applied to your first deposit. You can have your first horse racing bet matched up to $50. You can also choose to get bonus bets.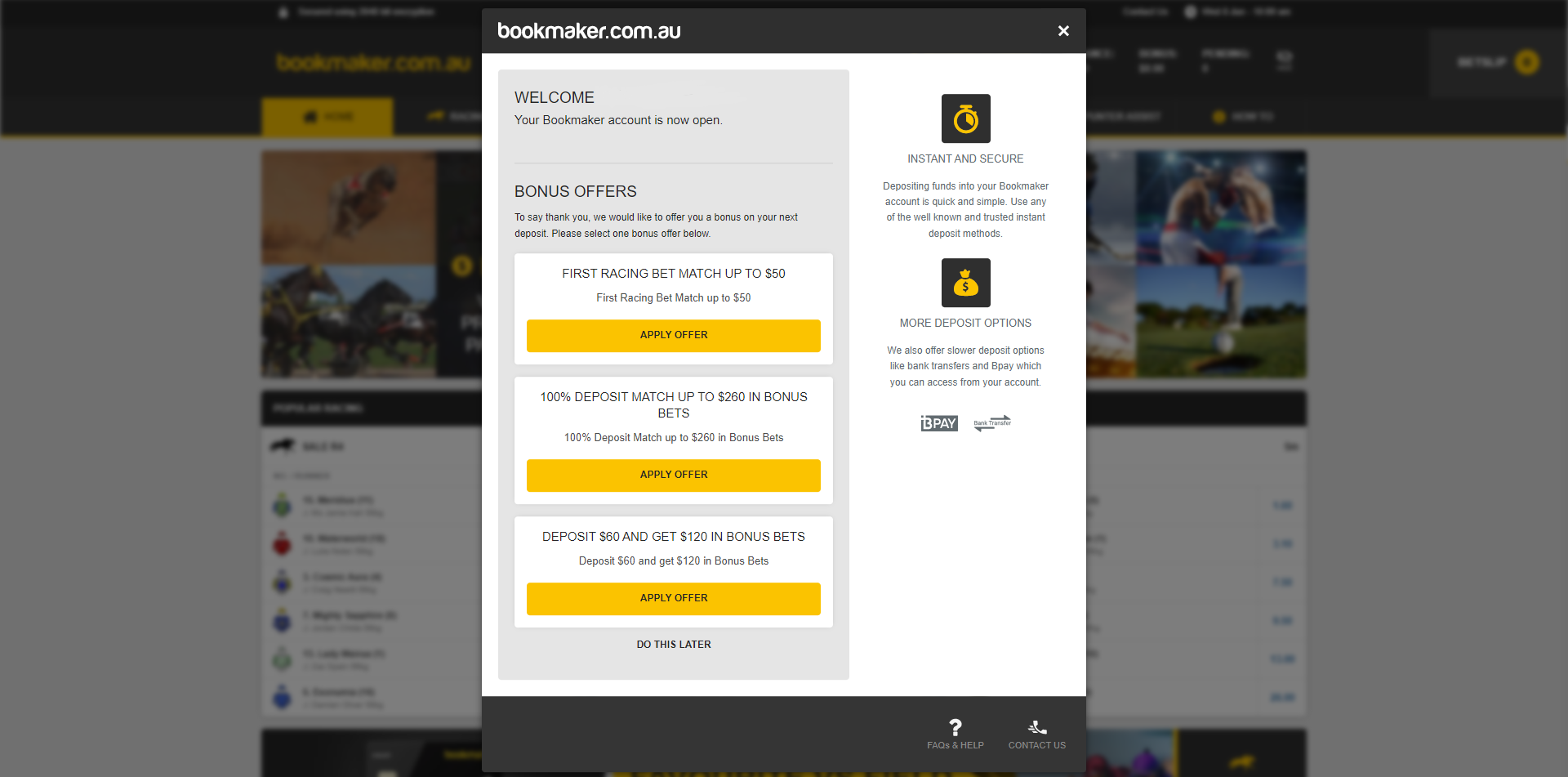 You can have 100% of your first deposit matched up to $260. To make the most out of this you should ideally deposit $260. But if you don't feel like depositing so much, you can deposit $60 and get $120 as bonus bets.
Daily Promotions
Every day on select races you will be offered special promotions that will make your bets worthwhile. At the time of writing this review, the daily promotion was on a greyhound race and the reward for this promotion was free bonus bets.
For the daily promotions, there is a promo code that you need to apply in order to get enjoy the bonus. The promotion available now is for bonus bets up to $50 for your selection comes in 2nd or 3rd.
The promotions will change daily, so keep an eye out on the promotions section to see which race the promotion is applicable for.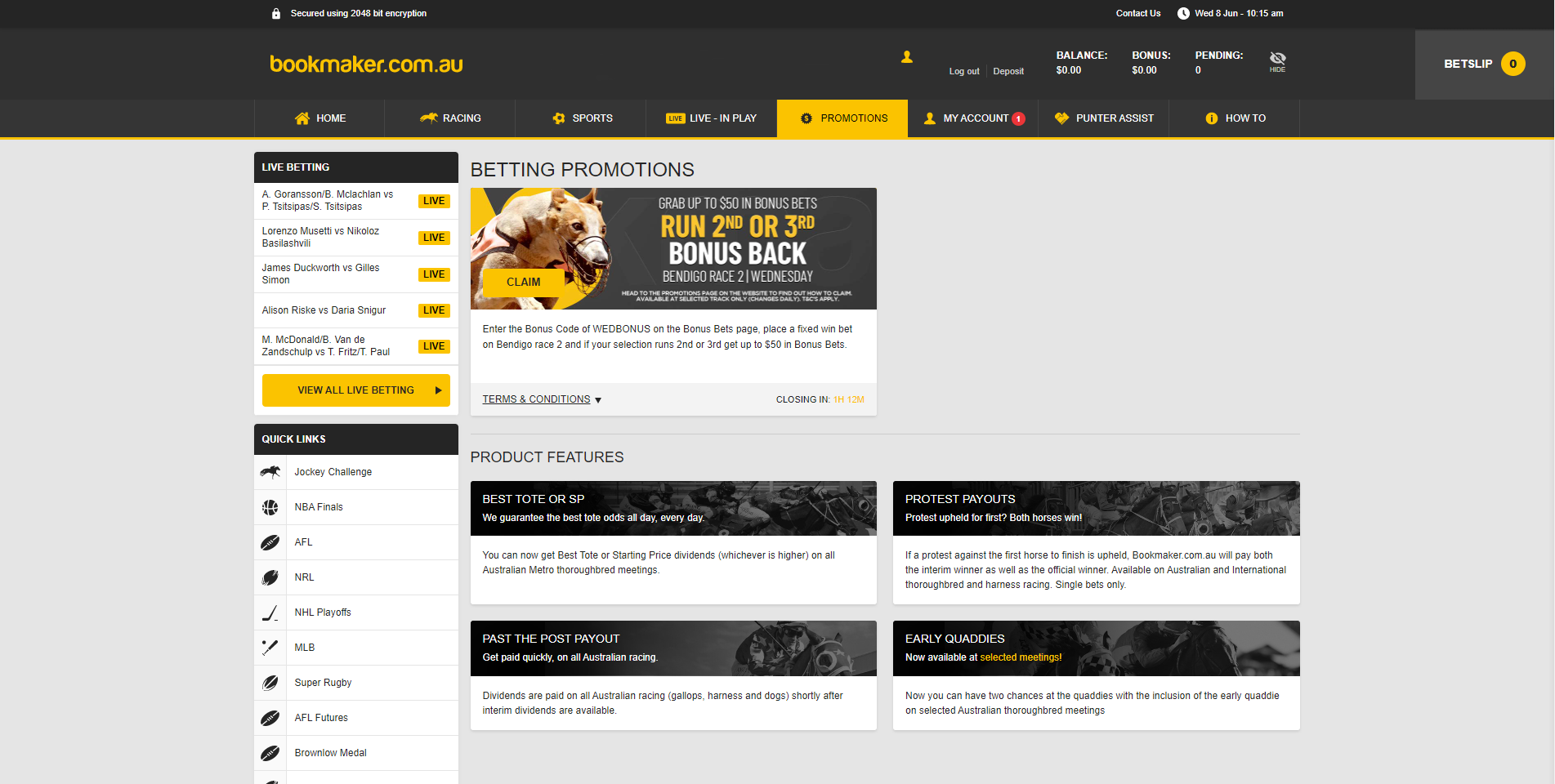 Favourite Vs Field
This is a special kind of bet offered on select races at Bookmaker.com.au. If you feel like the favourite horse has a chance of losing the race, you can bet on the entire field to win the bet.
Favourite vs field maximizes your chances of winning the bet, because other than the favourite, you now have multiple selections. And even if one of those selections wins, you win the bet.
Features of Bookmaker.com.au
Although Bookmaker.com.au doesn't offer that many promotions, it does have some features that Australian punters will appreciate. Most of these are targeted towards Australian racing. Let's take a look at those.
Best Tote or SP
Bookmaker.com.au offers you either the Best Tote or the Starting Price, depending on whichever is higher. This feature is applicable to all Australian Metro thoroughbred meets. If the Best Tote is the higher of the two, you can be sure that you'll get it.
Past the Post Payout
Soon as the interim dividends are available, meaning as soon as the races are past the post payout will be delivered to all winners. This applies to all thoroughbred harness and greyhound races.
Protest Payout
If there is a protest in the first place on any Australian thoroughbred or harness races, then Bookmaker.com.au will provide a protest payout to both the official and the interim winner. It's one of the features that apply to single bets only. So if your selection comes second in the protest, you'll still win.
Pick Your Own Odds
If you're feeling confident about your selection, you have the option to pick your own odds. Doing so will yield more profit for you if you manage to win. Being able to pick your own odds ensures that you are in control of how much you win and how much you can lose.
Live Betting
At Bookmaker.com.au, you can participate in live betting on select sports and races. We're saying select because not all sports allow for live betting. The live betting menu is well designed and intuitive, and you can see all the odds.
You can also opt for live streaming when it comes to Victorian races.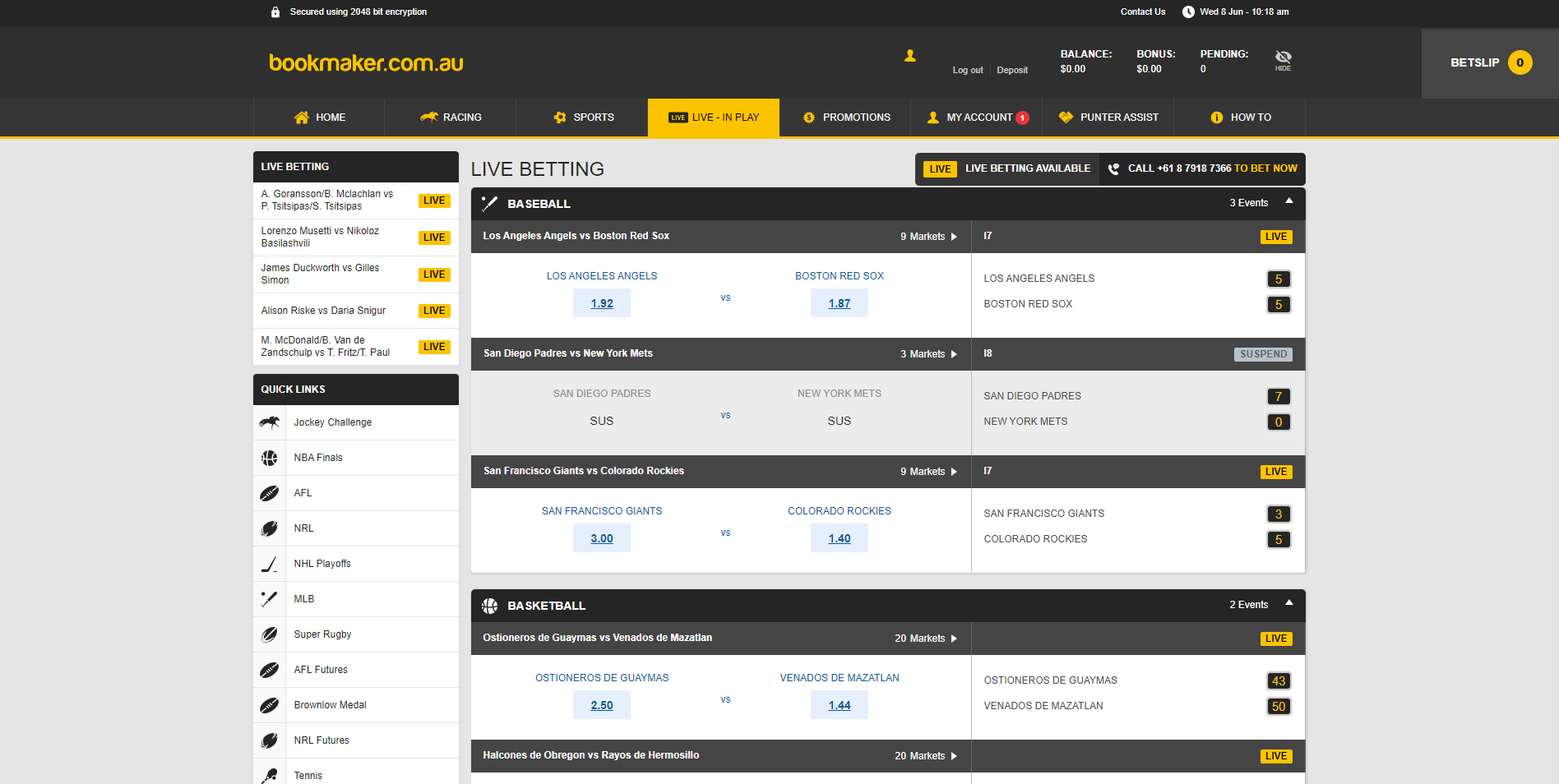 Bookmaker.com.au Betting Markets
The betting markets offered by Bookmaker.com.au include all the best betting markets across Australia and New Zealand. Punters won't have to look elsewhere be it racing or sports markets. Because Bookmaker has got everything you need.
There are too many markets to count if you include markets for online racing betting and sports betting. Punters can take advantage of the increased odds in these markets to get an edge over the competition when you win.
Sports Betting Markets at Bookmaker
When it comes to sports betting, Bookmaker.com.au has got quite the collection for Australian and New Zealand punters. There is a wide range of sports and an even larger collection of markets that you can bet on. It's quite impressive that it offers all the major leagues associated with the sports.
You can choose from sports like American Rugby, Football, Cricket, Hockey, Tennis, Golf, and so many more. You also have the choice of leagues like AFL, NRL, NBA, NFL, Premier League, and many others. You can find the list of all the sports markets if you click on the categories.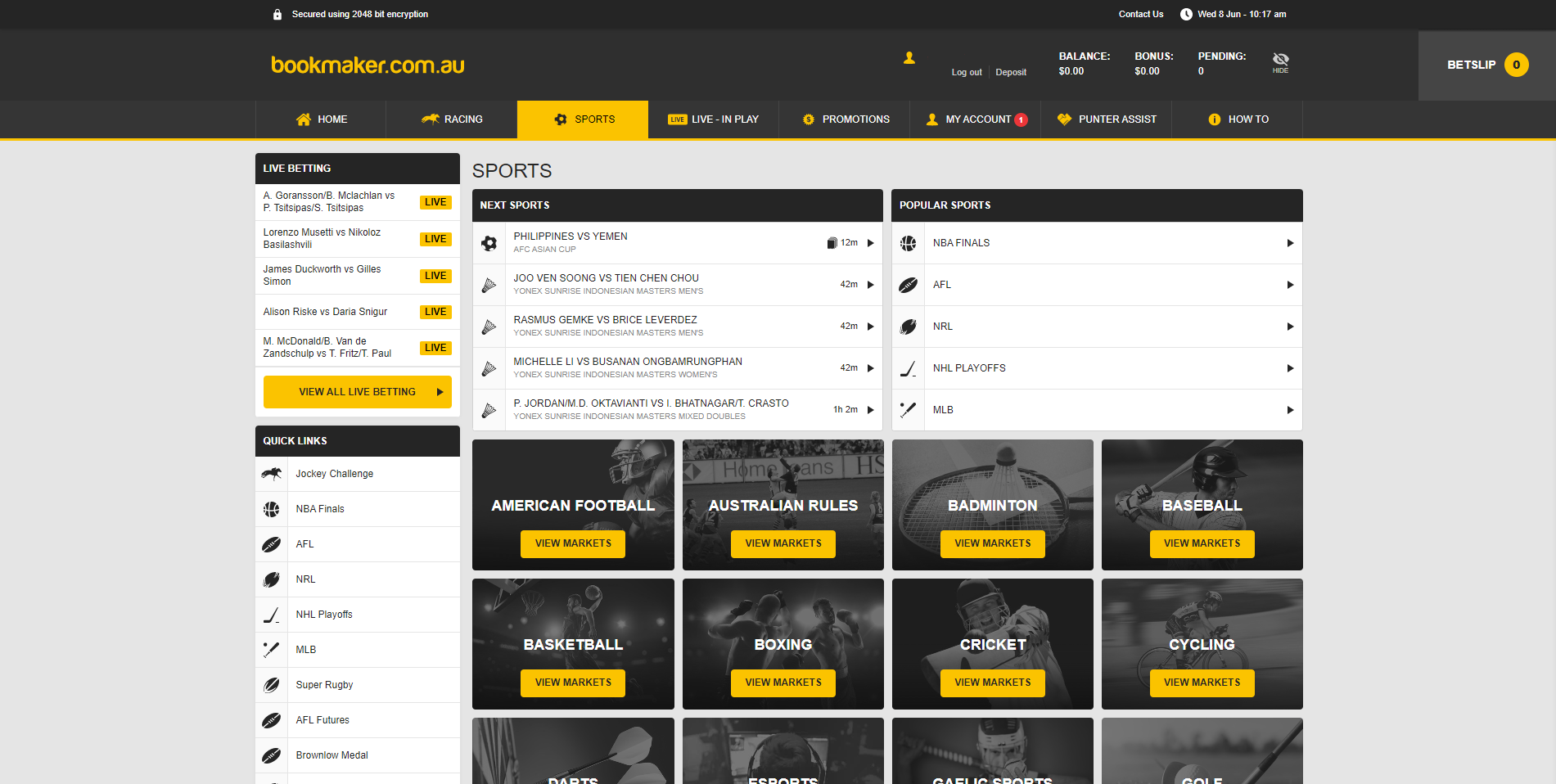 You can find all the popular betting markets listed under the sports. Bookmaker.com.au offers better odds than other online bookmakers in Australia. Bookmaker.com.au also offers better winning margin than most other bookmakers in Australia.
Bookmaker.com.au Racing Markets
Racing Markets are one of the things that inspired us to make the Bookmaker.com.au review. The bookmaker has been in this industry for quite some time now. And for them to specialize in horse racing, you know that the markets are going to be good.
Bookmaker.com.au includes almost a wide range of horse racing across Australia. And not only that, but Bookmaker also includes markets for greyhounds and harness racing too. No matter your online racing betting needs, you can safely assume that Bookmaker.com.au has it.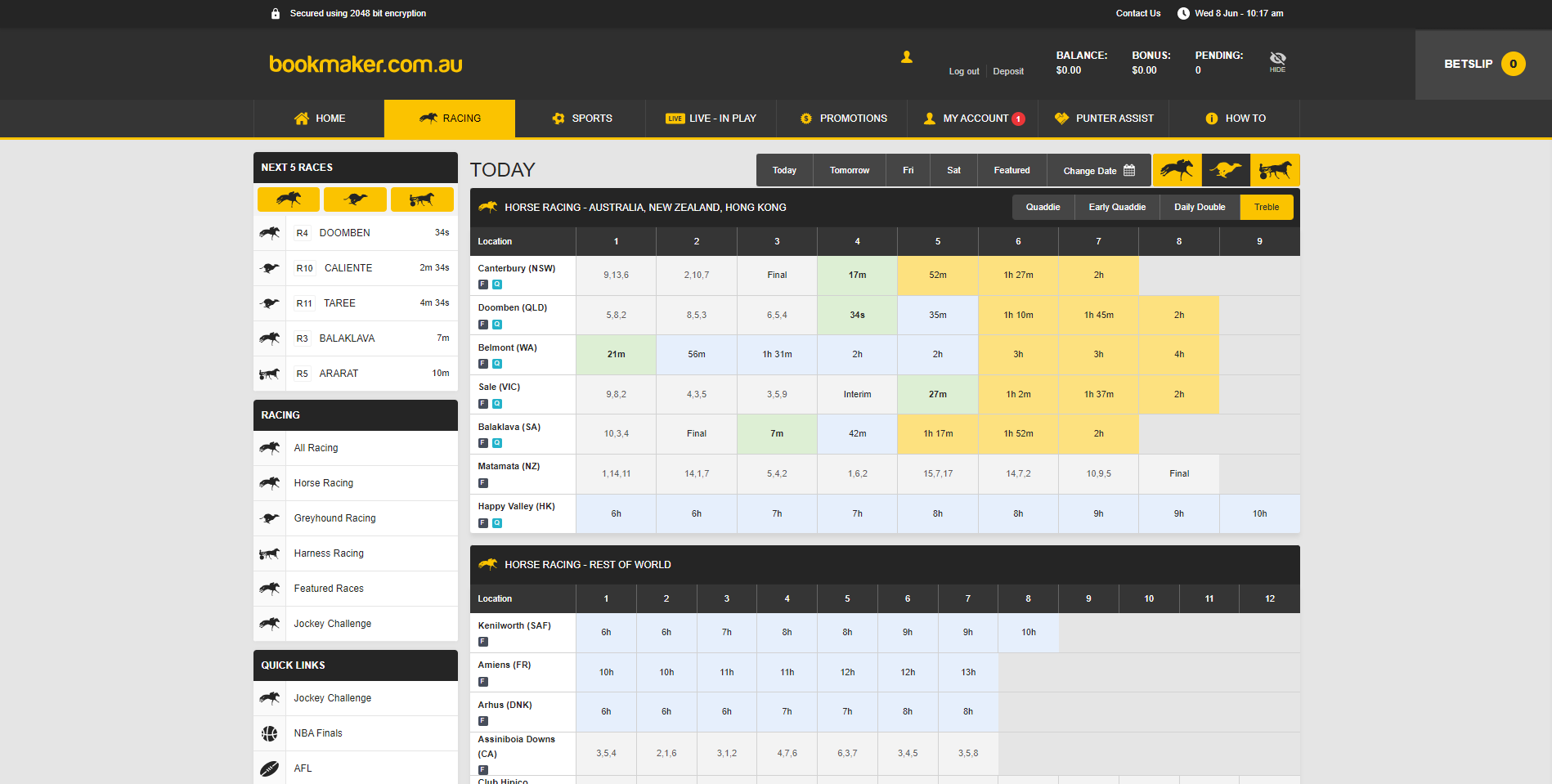 ou can easily toggle between the type of racing you wish to bet on from the Bookmaker interface. You can either do this from the side navigation or you can find icons for the race on top of the page. You can also find the list of races available on the day, or in the upcoming days.
To allow punters to place their bets in advance with ease, there is an option for choosing the calendar. This lets players take advantage of the option and choose a particular date. It will bring up all the available races on that day. Including this option not only makes things easier but also saves a lot of time.
There is also an option for highlighting the bet types for the racing on top of the site for the day. You can toggle between Quaddie, Early Quaddie, Daily Double, and Treble. Bookmaker.com.au highlights everything for you so you have a better overview of everything.
Bookmaker.com.au Payment Services
In terms of payment methods, Bookmaker.com.au are very versatile and convenient. There are multiple deposit options and a couple of withdrawal options as well. All of these exist to make your betting experience enjoyable at Bookmaker.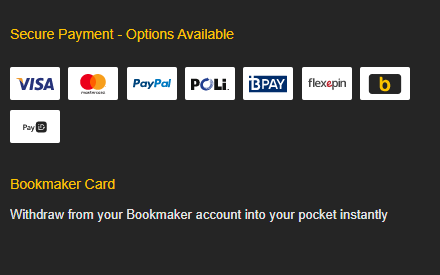 You can find the payment options by navigating to your account on the website. Under your account menu, you should see the different options which include deposits and withdrawals.
Deposit Methods
There are multiple options for depositing to your Bookmaker account. There are methods you can use for instant deposits, and there are also methods that might take you a bit longer.
Punters can use a visa card, PayID, PayPal, POli, and Flexepin. All the methods mentioned here, along with PayPal, POLi will allow you to deposit funds in an instant.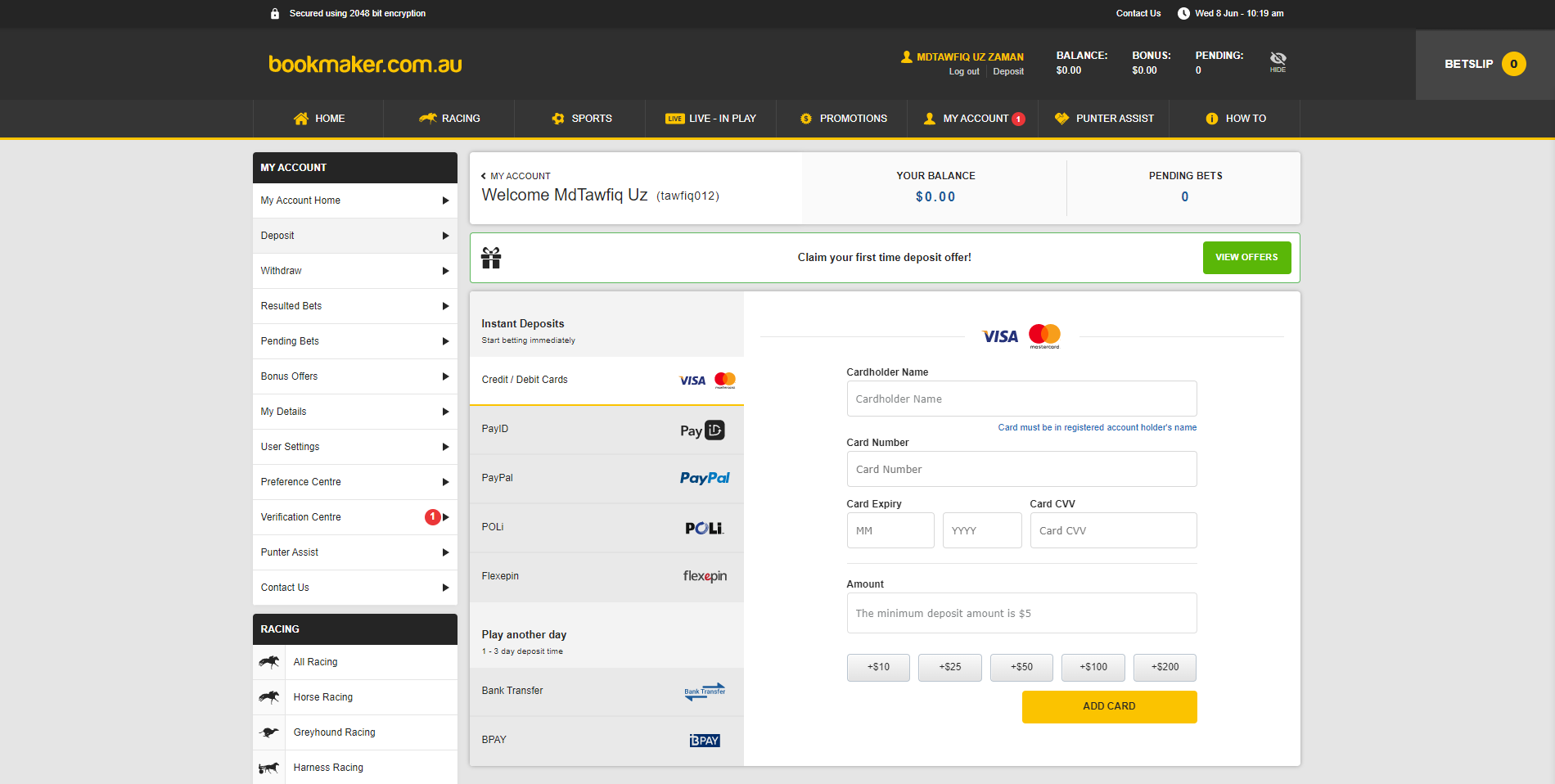 Bookmaker also has some other methods too. You can use bank transfer, or BPAY as well. Depending on what you select for your bank transfer the time will vary. Usually, a typical bank transfer at Bookmaker takes anywhere from 1-3 days.
Withdrawal Methods
It's obvious that you'd want your money when you win, right? You can only withdraw in two ways from your Bookmaker account. You can either use PayPal or a bank transfer. In both cases, it's going to take you some time before you can get the funds from your Bookmaker account.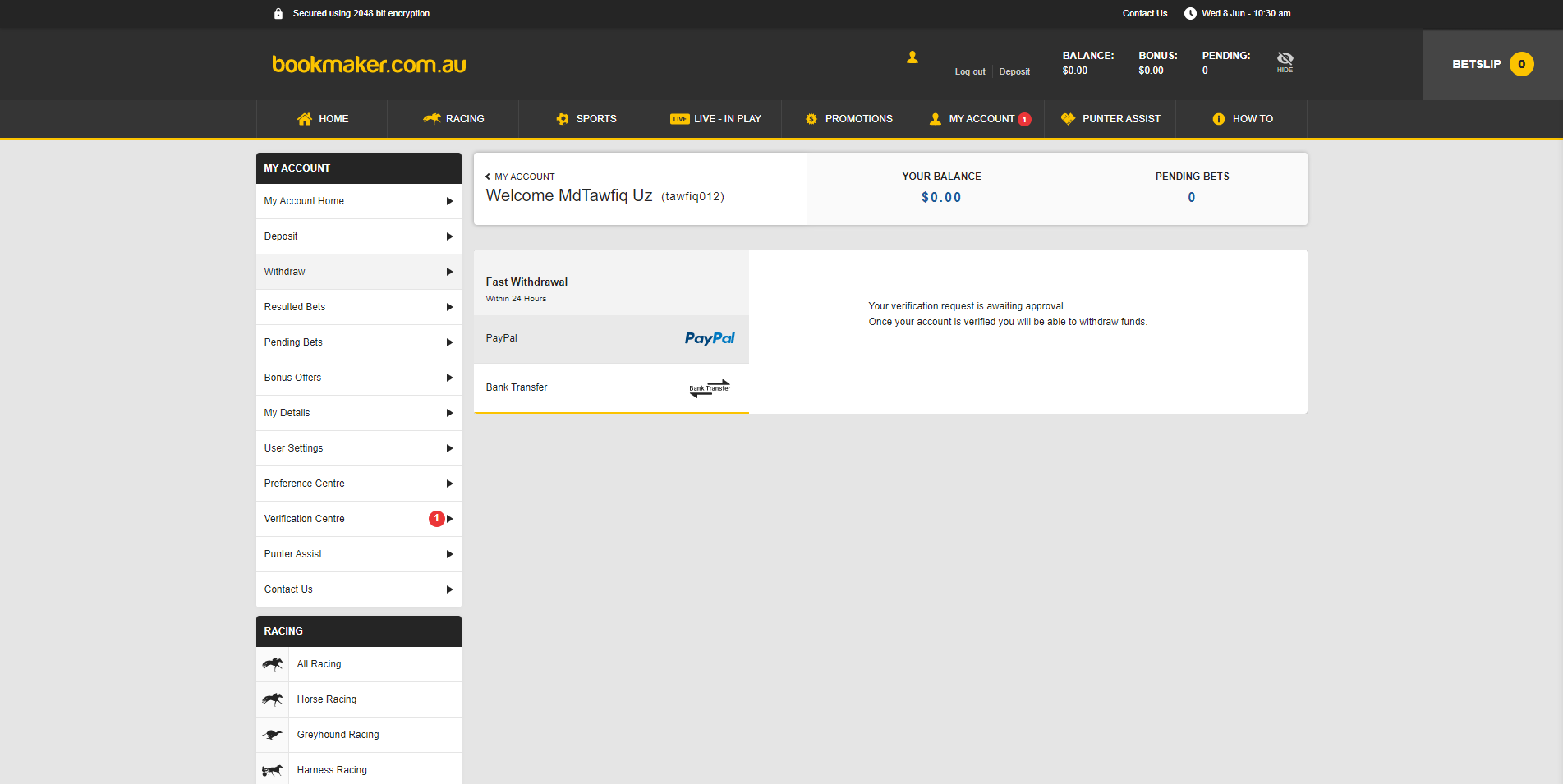 The time it will take will depend on your bank. Especially for a bank transfer, it's completely up to the bank. But to speed up the process, Bookmaker processes all of your transactions within 24 hours.
Instant Withdrawal
If you're looking to get your money instantly, there is an option for you. Bookmaker has its very own branded Bookmaker card. This Bookmaker card will allow you to get the funds from your account to you in an instant.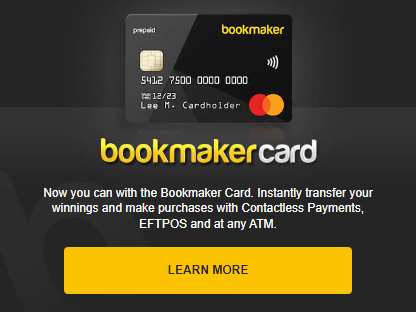 The Bookmaker card can be requested by any Australian punter as long as they have a verified account. They can request a Bookmaker card from the website itself. Punters can have the card delivered to their doorstep within 21 days.
The Bookmaker card was created with the sole purpose of making your life easier. You can tell it's an initiative from Ladbrokes. You can use the card to purchase everyday items and make contactless payments, and it's also supported by all ATM booths.
Bookmaker.com.au App
The app from Bookmaker was made to make mobile betting enjoyable. Too often we've seen operators launching their own mobile app only for it to fail afterwards. In the case of the Bookmaker.com.au app, that is not the case.
The Bookmaker app was designed to bring the same betting experience on mobile. It's incredibly user friendly and offers the same odds and lets you make the same bet you do with the website. The app is one of the reasons for the success of Bookmaker in online betting.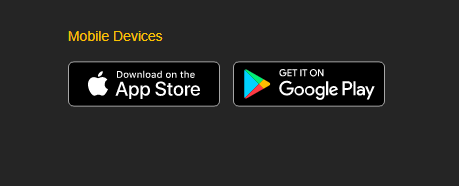 The app is also incredibly lightweight. So it can be run on almost any device. It's also supported on Android and iOS. So no matter what you device you use, you can run the app everywhere.
Downloading the Bookmaker Android App
Punters can easily down the app on their Android devices. To download it, you can either visit the Bookmaker website or download it from Google Play Store. If you choose to go the website route, you will be redirected to the Play Store page anyways.
You can find the download link for the app at the bottom of the website. There you should see an icon for "Get it on Google Play". Clicking on that should take you to the download page.
You can also skip visiting the Bookmaker.com.au site and download it directly from the Play Store if you choose. Once downloaded, you can sign up using the app easily. In case you have already done that, you can sign in and start enjoying one of the best online betting site in Australia.
Downloading the Bookmaker iOS App
The download process is similar to the Android App for iOS users. You can get started by visiting the official Bookmaker.com.au site. Once there head to the bottom section of the website like before and get started on the download process.
You can also skip this step and download it from the Apple App Store. And just like before you can either sign up or sign in to the Bookmaker app easily.
Customer Support Features at Bookmaker
Bookmaker offers a great customer support service to all Australian punters. The customer service at Bookmaker can be enjoyed 24/7 so you can get your problems solved at any time.
No matter the nature of your query, be it understanding the odds, questions about a particular race, or just asking what kind of bets you're allowed to make, you can find the answers to all of that by contacting the customer support team.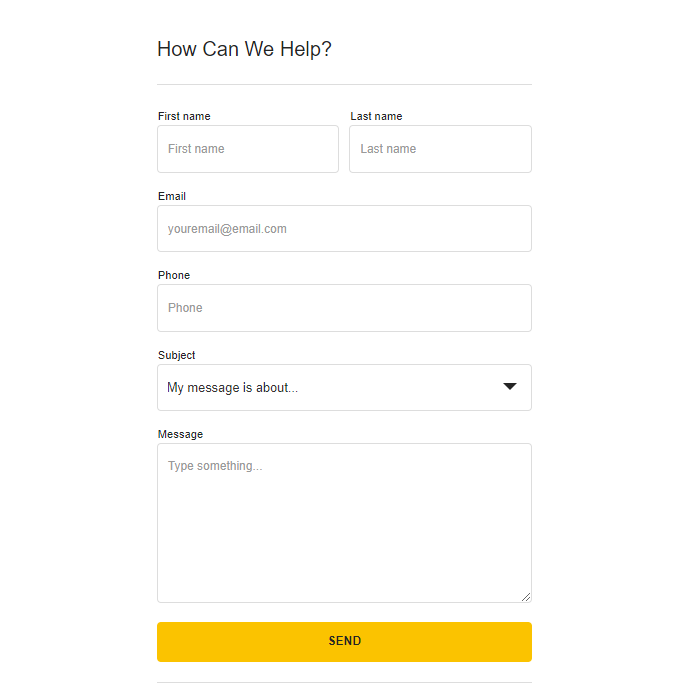 You can reach out to them through email, or by phone. If you have a much more detailed query there is a request form on the site. Using that you can submit your questions and Bookmaker should get back to you within 2 days.
Check out the contact information here so you know how to reach them if you need to.
24/7 Betting Line: +61 8 7918 7366, 137 888
24/7 Support for Australians: +61 8 7918 7366, 137 888
Email: support@bookmaker.com.au
Office Visit by Appointment: PO Box 3321, Newstead, QLD, 4006
Responsible Gambling at Bookmaker.com.au
At Bookmaker, they take responsible gambling seriously. Bookmaker offers personalized gambling help to those struggling to gamble responsibly and not go overboard with a bet. They have an option on the site, that's called "Punter Assist".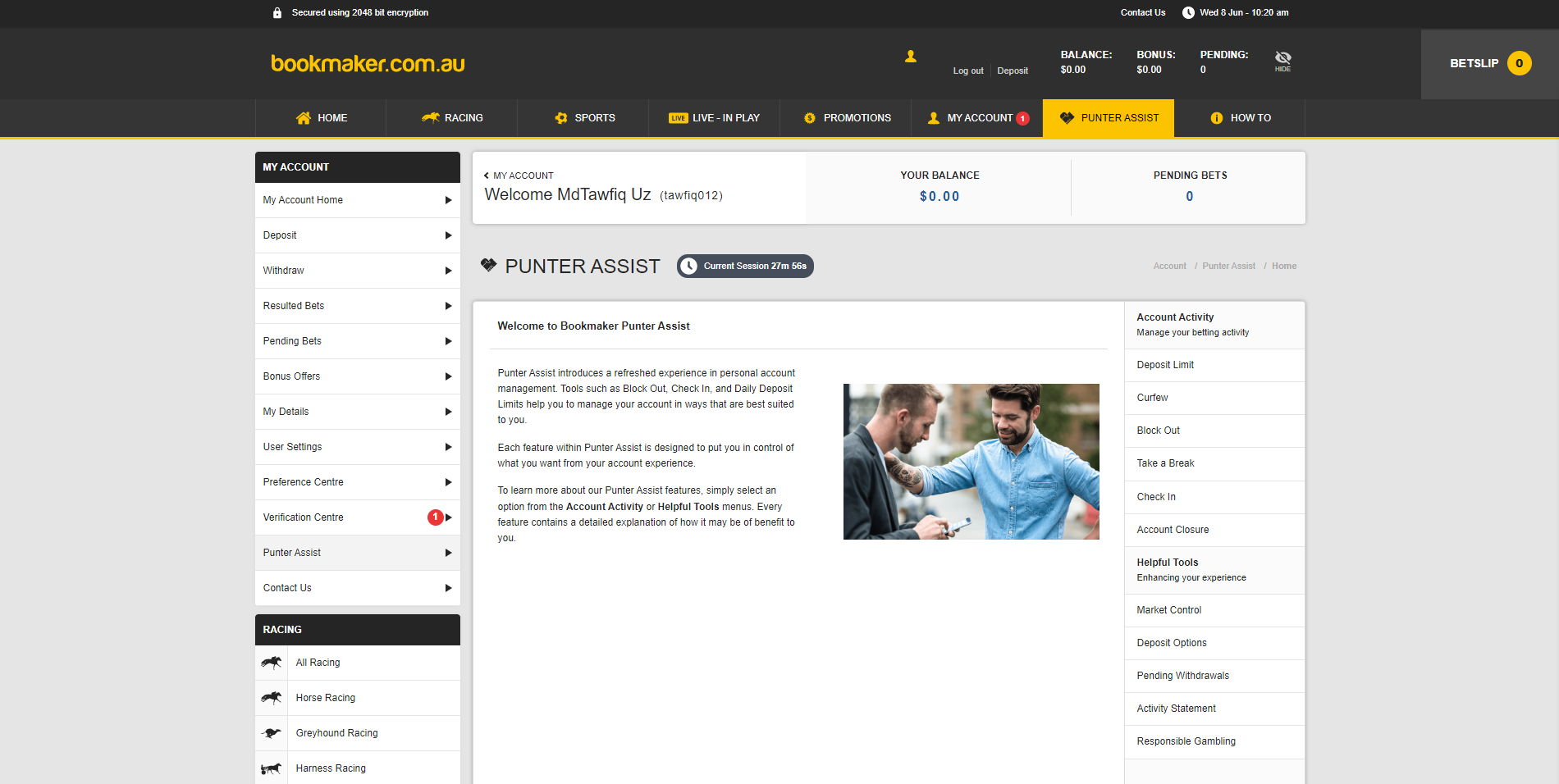 The purpose of it is to help guide Australians who are struggling to keep their composure when placing a bet. They offer online counselling to put a stop to the self-destructive phases of the bettors. This initiative by Bookmaker is helping the Australian bettors stay in control.
Aside from that, Bookmaker also prompts the players to set a deposit limit to put a stop to outrageous bets. For any kind of gambling help, the punter assist program is there to help you. If you've ever played at Ladbrokes, you should know of their commitment to responsible gambling.
If you're in Australia you can call gambling help on 1800 858 858 or visit gamblinghelponline.org.au. Put a stop to your addiction before it gets worse and always remember to gamble responsibly.
Final Verdict on Bookmaker.com.au
Since the brand is backed by Ladbrokes, you can expect some really good things from them. There are certain areas that need a bit more improvement. But overall they offer some great features.
We really like the fact they offer great odds on multiple bets along with a really good winning margin. The interface is quite similar to Ladbrokes or Neds, but if you want something a little different we recommend checking out Bookmaker.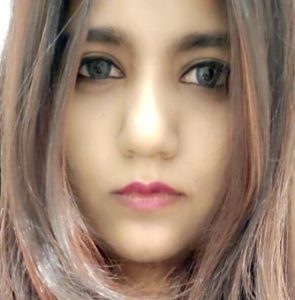 Like many aspiring writers, Jarin focuses on bringing life to the text for her readers. She is an avid sports lover, growing up in a family obsessed with bookies. She is an expert in the iGaming niche and has secondary obsessions with Gardening and cooking.