Pros
Different betting options available for races and sports
Highly competitive marketplace
Low-touch customer service
Attractive bonuses and promotions
The mobile-only platform is available on both iOS and Android devices
Responsible gambling tools and resources are helpful
Cons
Deposits can't be made by e-wallets
No live betting or live streaming option
Don't confuse the name Moneyball with the movie which was based on baseball only! This Moneyball is an online sportsbook in Australia that has been thrilling bettors all over the country with its gaudy promotional offers, variety of bettings types, and expansive sports and racing market. 
It is no surprise that the Moneyball ratings have gone up significantly since 2021 after the platform has been relaunched like a phoenix rising from the ashes! In this Moneyball review, we will talk all about what that transformation brought in for the Aussie bookie. So, stay tuned until the end!
Background of Moneyball Australia
Founded in 2015, the Moneyball ratings have been going up ever since as more people joined the platform to bet on their favourite sports and races. Maybe the movie Moneyball by Brad Pitt Jonah Hill has something to do with the popularity of the betting website! 
In 2019, the betting platform was purchased by YoLo Investments which was previously known as Vereeni Investments. Things have really changed after that. Now Moneyball is competing with numerous other bookies in Australia that offer their bettors more than just an app platform. 
 Let's explore the journey of this Australian bookie in this Moneyball review!
Promotional Offers of Moneyball Review
Moneyball Australia proposes a range of promotional offers to keep bettors from coming back to the platform over and over again. You can find out Moneyball ratings and what bonuses and promotions you are eligible for by finding the Promotions tab on your Moneyball app. 
Sadly, newcomers won't be eligible for the welcome bonus promotion, which, by the way, is no longer available at most licensed Australia sports betting sites either. 
The bonuses are always changing based on sports and racing events as well as the season. However, the bonus for Always Boosted Multis is forever present on the app. Also, boosts are offered on bets placed upon football, baseball, basketball, tennis, and cricket. 
Additionally, there is this bonus called Happy Hour, which lets punters get bigger boosts than Always Boosted Multis on AFL Australian Rules Football and other sports events. The Same Game Multi is always around the corner for Aussie punters looking to combine a number of bets to gain more profit from the winning outcome. 
The Money Back specials is another promotional offer that you need to be aware of. Based on certain requirements, you can get your bet money back which can be used for the Same Game Multi. Offers such as these are valid for all sports and racing events supplied on the fantasy sports betting platform. 
You can check out other offers on the betting platform. Just so you know, to qualify for the promotional offers above, you must make a minimum bet of $25. For further information, it is better to check the terms and conditions of the Moneyball sportsbook. 
Types of Bets and Markets on Moneyball
Moneyball ratings have been going up ever since the Moneyball app has been relaunched after the pandemic. Being Australia's first fantasy sports betting site, Moneyball has a reputation to uphold. 
The variety of contests and championships available on sports and races are enviable, honestly even though live betting and live streaming options are not made available yet for AFL NRL fans. Still, the platform has a lot to offer its bettors in terms of dedicated app iOS Android, which we will get to later in this Moneyball review. 
Betting Market 
Being licensed and regulated by the Northern Territory Racing Commission, Moneyball Australia has to follow the betting guidelines provided by the gambling authority. Even the types of bets that the betting platform can provide its bettors are selected and approved by the authorized body. 
When it comes to sports betting, you can place bets on straights, futures, propositions, accumulators, parlays, handicaps, point spreads, over or under, teasers, same game multis, and money lines. You can modify your bet slip to accommodate parlays and accumulators if you are confident about your betting skill!
On the other hand, the types of bets you can place on horses are not limited to Trifecta, Exotica, Quinella, Box Challenge, Futures, Quaddie, Jockey Challenge, Superfecta, First Four, Protest Payout, and Exacta. If you are not familiar with the betting types, you need some time to study them before you began placing wagers on horses and greyhounds.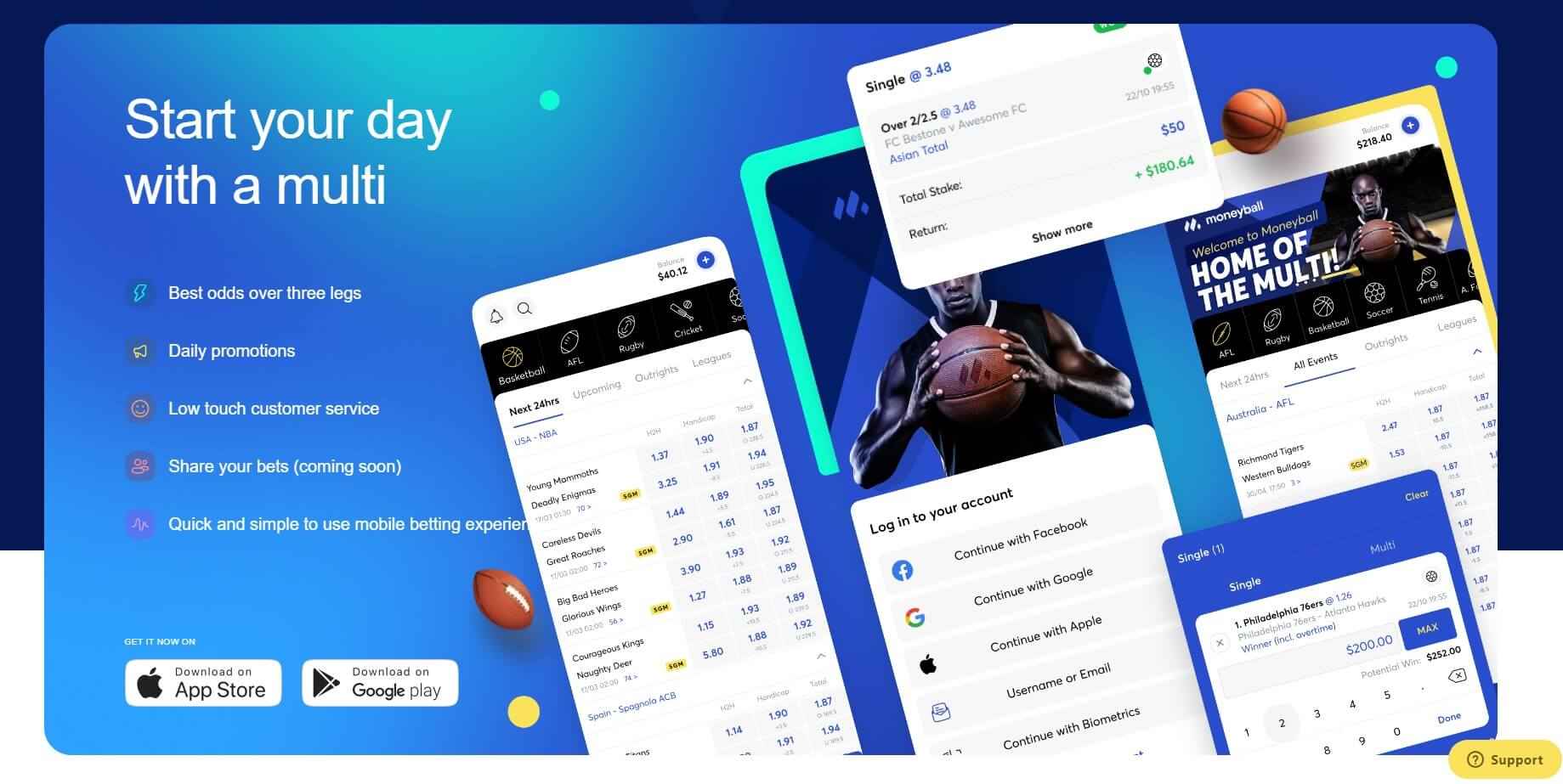 Sports Market
Since Australia has a long tradition with sports, it comes as no surprise that Australian sports betting sites make so much money annually! Moneyball Australia understands the needs of the locals, and that's why it made sure that the platform doesn't lack in the number of sports made available to the Australian public. 
With that being said, the platform allows bettings on popular sports, such as the National Basketball Association (NBA), National Hockey League (NHL), Australian Football League (AFL), National Rugby League (NRL), Major League Baseball (MLB), English Premier League fantasy (EPL), Australian Open, International Cricket Council (ICC), the Olympics, and the World Cup. 
Other than the popular options, you will also find sports events, like tennis, table tennis, cycling, darts, Mixed Martial Arts (MMA), swimming, baseball, soccer, futsal, Gaelic sports, Formula 1, volleyball, handball, boxing, and so much more! 
Additionally, eSports like Counter-Strike Global Offensive, Dota 2, and League of Legends dominate the sports market as of now. Even though it is not as popular as horse racing and reality sports, experts are hopeful that eSports will steal the spotlight in the near future.
Horse Racing Market
The horse racing market of Moneyball Australia is as good as the sports and betting markets. Australian horse racing scene is also very popular among civilians since the beginning of time, it seems. Thoroughbred, greyhound, and harness racings are the common choices on the Moneyball app. 
Moneyball Australia Payment Services
Moneyball payment services are quite traditional in the sense that the sportsbook only accepts deposits and dispatches withdrawals by credit or debit card. Nevertheless, basedon Moneyball ratings, both the deposit and withdrawal methods work quite well for the bookie.
Let's get to know the details on deposits and withdrawals for this fantasy sports betting website right down below!
Deposit Options
Moneyball offers only 2 deposit payment options for its punters living in Australia, and they are debit and credit cards. This should not be a problem as most Australians have a bank account and are assigned a debit or credit card.
It ensures that funds are coming into the betting site from sources that are not linked to anti-money laundering syndicates as your banking details are visible to the owners of Moneyball. 
To upload your deposits to the company account, you have to log in to your betting account, find the More option on the screen, and select Deposit. From the options available, choose whether you want to deposit funds through credit or debit card, enter your details and the amount, and then click Deposit and Confirm to complete the procedure!
Withdrawal Options
Congratulations if you won some money from the Australian fantasy sports betting site. Let us tell you how to make withdrawals in this Moneyball review.
To withdraw the funds that you have won from betting on sports or races, log in to your Moneyball account, location the More option on the screen, and choose Withdraw. 
You can choose your payment method from the list of withdrawal selections, and enter the amount that you want the fantasy sports betting platform to send to your personal account. Fill in all the banking details required, then click Next, and then Confirm and Withdraw to finalise the payment process! 
The main payment methods the daily fantasy betting site Moneyball uses are credit and debit cards, like VISA and MasterCard. This is a deviation from the current regulatory requirement to withdraw funds only by bank transfer method. 
When you withdraw your funds from Moneyball by credit or debit cards, you may incur a processing fee from your bank, but not from Moneyball. Also, the withdrawals may take between 2 to 5 days to reach your personal account from the daily fantasy sports platform. 
Mobile App Features of Moneyball
According to this Moneyball review, the Moneyball app is the only version of the sportsbook that is available for Australian punters for now. Since that is the case, the developers have made sure the app contains all the essential features that will impress anybody who logs in to the platform! That explains the high Moneyball ratings!
When you visit the bookmaker's homepage on your mobile phone, the first thing you will see is the download links to the app. For iOS and Android, 2 separate links are provided. Based on the mobile phone you use, click on the respective downloads and follow the prompts to continue with the installation.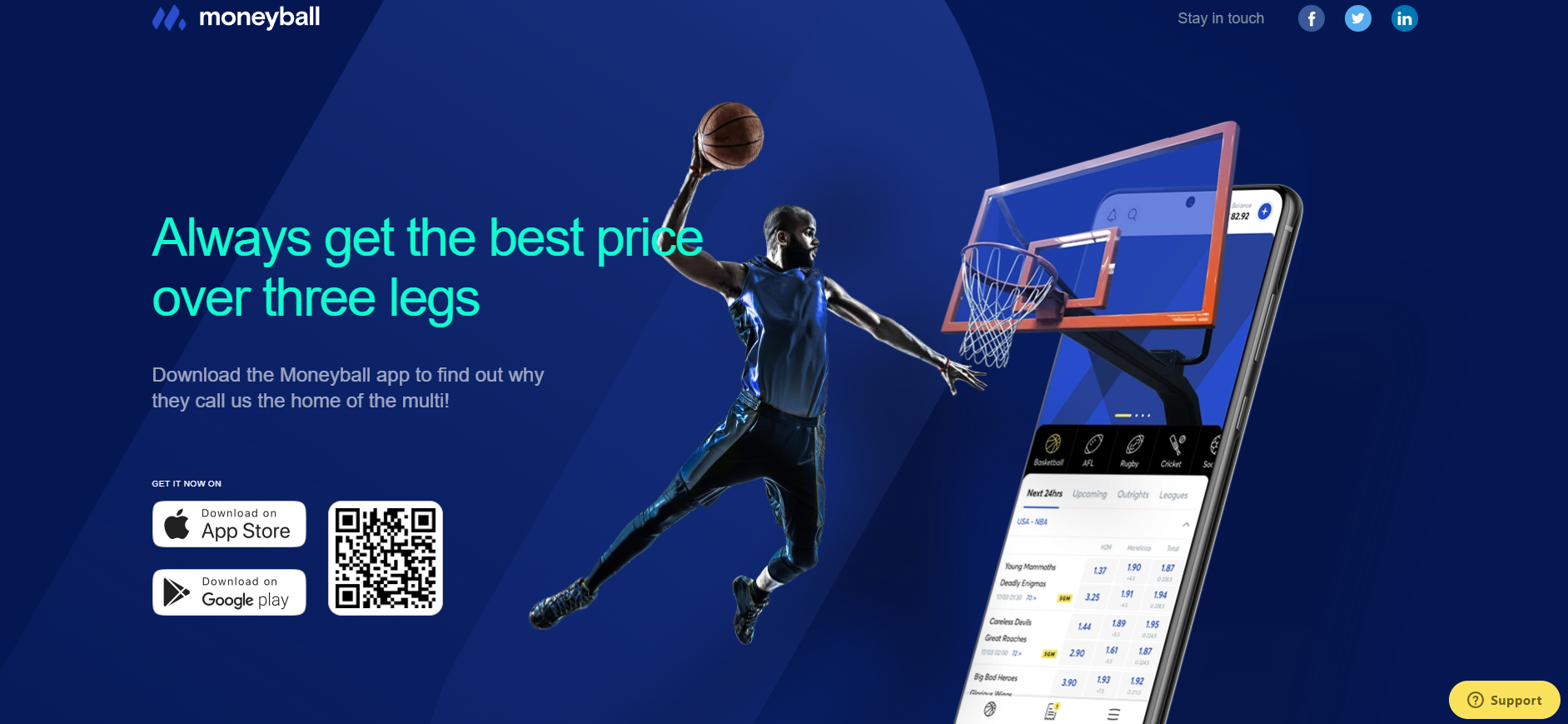 Moneyball Review: Responsible Gambling
Responsible gambling explains that gambling should be conducted in a healthy manner without causing harm to one's mental, physical, or social health. In this Moneyball review, we take this concept very seriously because many gamblers have been negatively affected by problem gambling, which eventually ruined their lives in many ways. 
That is why responsible gambling is practised by all licensed and regulated bookmakers in Australia and the rest of the world to protect gamblers from harming themselves while engaging in gambling activities. Moneyball ratings have improved because of this feature. 
With this in mind, Moneyball Australia ensures that the right information and tools are provided to the account holders about responsible gambling. With the right tools, the site educates bettors about the harmful effects of problem gambling and strives to minimise its implication on people over time. 
Additionally, proper tools, such as deposit limit, betting limit, time-outs, and self-exclusion programs are offered to the users of Moneyball for their own sake. The deposit and betting limit features can be activated voluntarily by the user to set restrictions on the amount of money and time he is spending on the betting platform. 
On the other hand, time-outs can be activated willingly for those who are wanting to take a short break from gambling, whereas people wanting to permanently alienate themselves from gambling for more than 6 months can choose to self-exclude themselves. 
Bettors can individually go through a problem gambling Activity Statement to get a reality check on their gambling habits. If the results are bad, they can get the help they need from rehabilitation centres and counsellors, the contacts which are provided on Moneyball's responsible gambling page.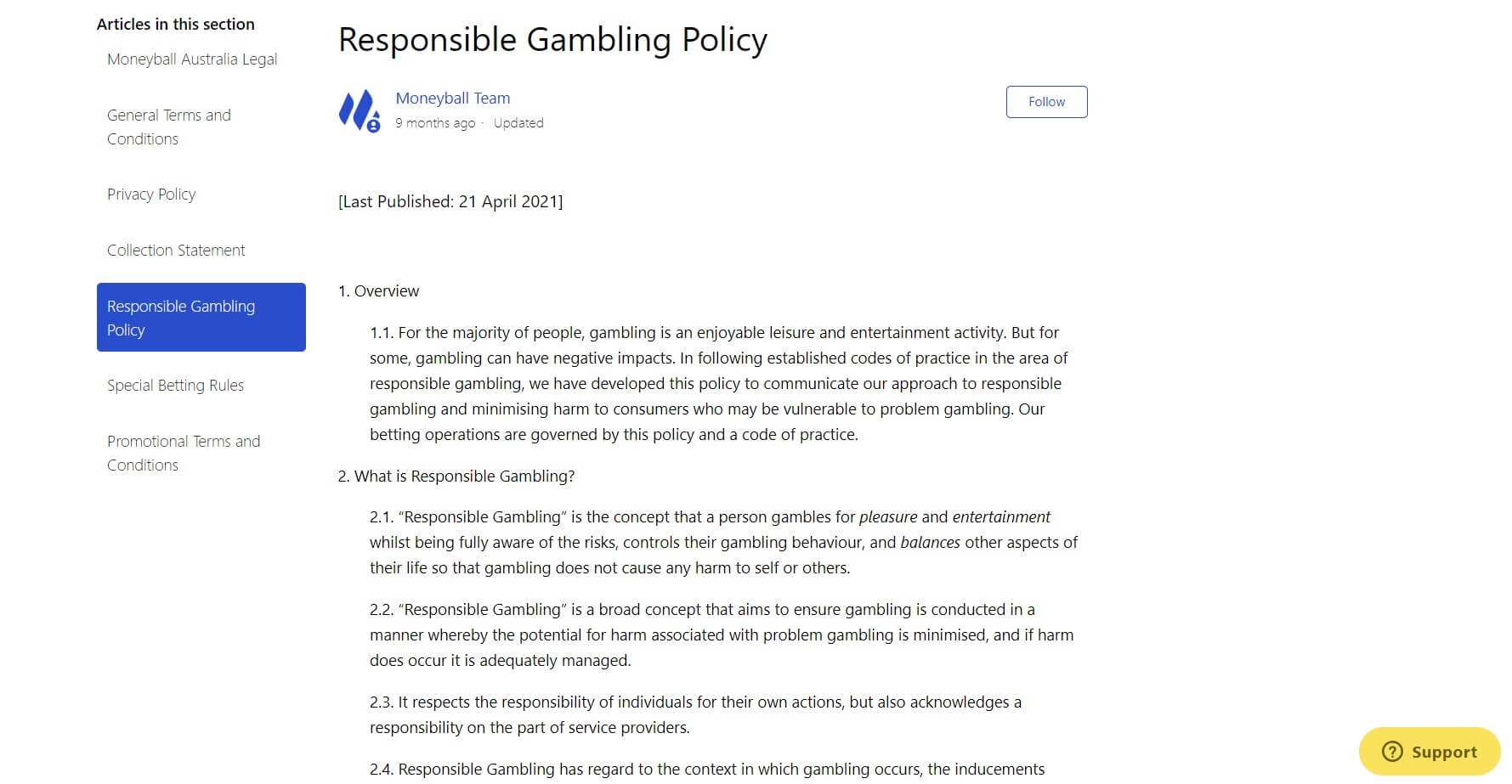 Customer Support Features of Moneyball 
Truth be told, it was hard to find information about the customer support team of the fantasy sports betting webpage, Moneyball Australia. It seems that the live chat can only be activated after you have created an account with the betting service. 
There is a Help Center dedicated to solving all common problems of the sportsbook account holders, but it doesn't have enough information to provide adequate support to the punters. We recommend the fantasy sports platform populate the Help Center page to include more issues and solutions. 
Email: support@moneyball.com.au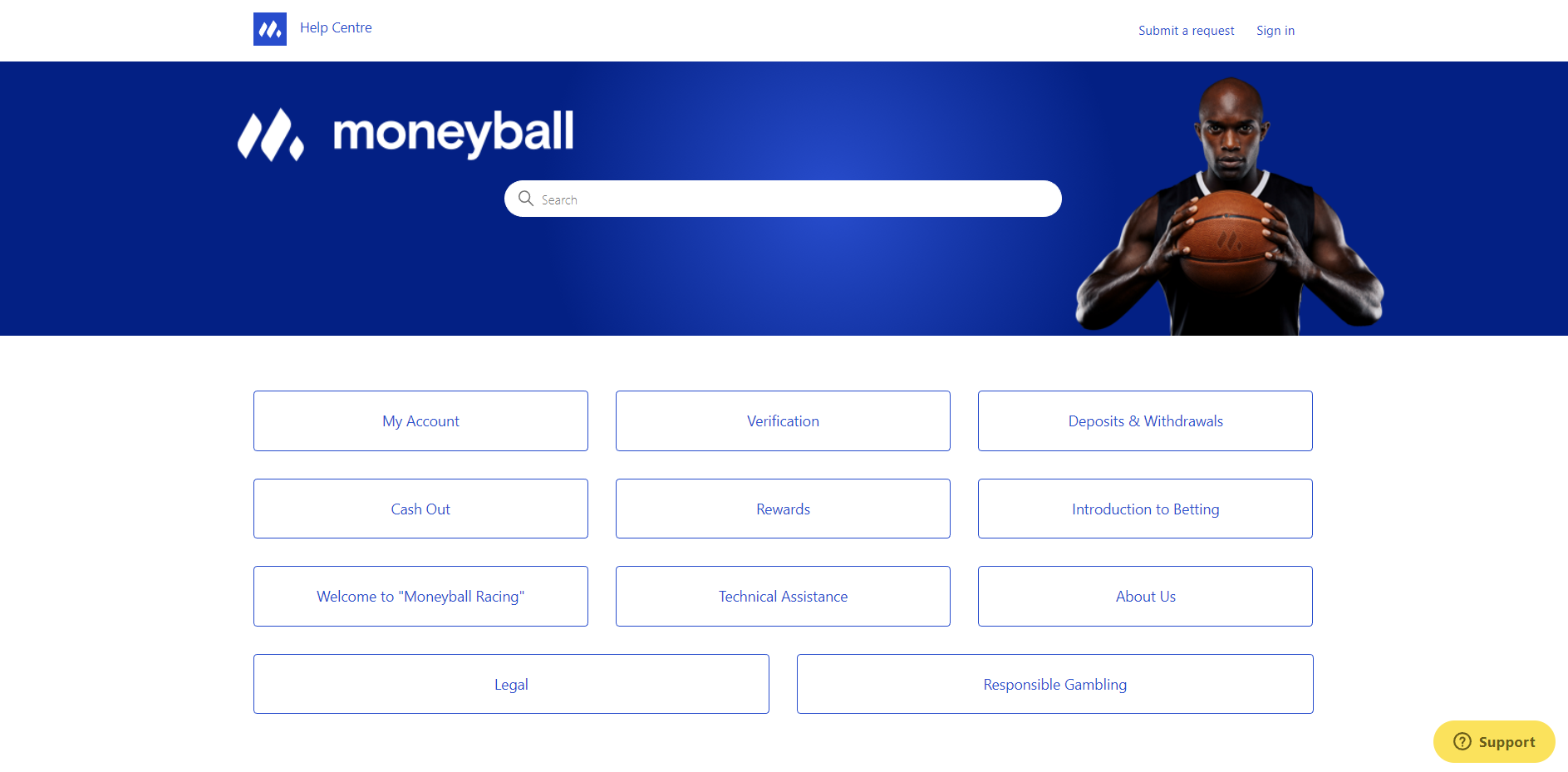 How to Create a Moneyball Account
This Moneyball review offers more than just a few specifics about the bookmaker, but also shows future account holders of the platform how to create an account there. Once you have downloaded and installed the Moneyball app from the App Store Google Play, click on Create Account to sign up. 
You can register an account from Google, Facebook, or Apple, then proceed with your username, email address, and password. Make sure you fill up all the required fields on the signup page and continue to follow the prompts. 
FAQ- Moneyball Review
1. Which Australian financial institutions may block transactions to Moneyball sports betting?
Some Australian financial institutions may block card transactions to Moneyball. Those institutions are MoneyMe, Bendigo Bank, Virgin Money, Suncorp, Citibank, Bank of Queensland, and Macquarie. 
2. Who is the owner of Moneyball Australia? 
Moneyball was one of the most popular fantasy sports betting sites in Australia until COVID-19 hit them badly. After that in 2021, the platform was relaunched by Todd McKee but in a mobile-only version. 
3. Are there any bonus promo codes offered on Moneyball?
Currently, no bonus promo codes are offered by the sportsbook Moneyball. However, you should keep an eye on the platform for future promo codes to claim amazing rewards!
4. How do I activate the live chat service of Moneyball?
To activate the live chat service of Moneyball, you must log in with your credentials first. Then you will notice the option pop up at the bottom of the screen.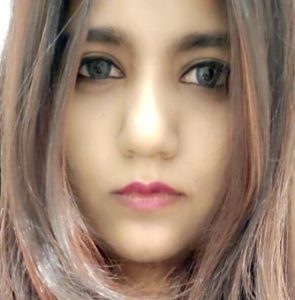 Like many aspiring writers, Jarin focuses on bringing life to the text for her readers. She is an avid sports lover, growing up in a family obsessed with bookies. She is an expert in the iGaming niche and has secondary obsessions with Gardening and cooking.