Pros
Australian owned, licensed, and operated
Can be used on both desktop and mobile phone
Includes an awesome range of esports markets
Esports bonuses are pretty cool
The app is navigational and easy to use
Cons
No welcome bonus deals
Horse racing is not yet introduced to the platform
Payment options are very few
Need to include more responsible gambling tools
Picklebet is known as an innovative sportsbook that is fully owned by Australians. Aside from being a symbol of joy and pride for fellow Aussie punters, Picklebet is best known for its wide range of esports platforms.
When every other sportsbook is expanding their sports and horse racing arenas, Picklebet expanded on the least focused on niches like esports. It seems that the platform has adopted the best marketing strategy compared to other Australian sportsbooks in the industry.
We want to give you more reasons to place bets on this platform. So, here is an encyclopedic review of the Picklebet sportsbook!
Background of Picklebet
To begin, Picklebet graced the Australian gambling industry in 2017 and was founded by Nick Heaney and Damon Oudejans. Licensed and regulated by the Racing and Betting Regulations 1984 Northern Territory.
Having said that, the esports and sports betting collection on the bookmaker and even the types of bets that you can place are monitored and managed by the said gambling authority. Besides, the sportsbook was initiated in Brisbane, and the headquarter is known to be located in Newstead, Queensland.
Promotional Offers of Picklebet
Not only has Picklebet made esports easily accessible to punters living in Australia, New Zealand, and Canada, but it also made sure that promotional offers are utilised properly without promo codes.
Instead of needing any promo codes, you can just sign up with the bookmaker, place bets, and enjoy frequent bonuses from the platform. There is a good reason behind why no welcome bonus is offered on Picklebet or any other Australian bookies.
Since the amendment of gambling legislation, no sportsbook in the country is allowed to offer any welcome bonuses to new bettors on their platforms. This change has been placed to prevent netizens from wasting their time on gambling platforms.
Daily Bonuses
Picklebet account holders are given daily bonuses when they login to the platform. The esports bonus options are quite thrilling due to their rarity. You may be used to horse racing and sports betting, but esports betting is a different sort of fun.
To give you an idea of how the esports bonuses work, pay attention to what we have to say next. Sometimes you can get promotions on the number of bombs that can defuse in a Counter-Strike Global Defensive match. So, that's how it goes for the esports bonuses which are unlike anything you will encounter in other online bookmakers!
Cash Bonuses
Furthermore, you can also become eligible for bonus cash after placing wagers on the platform for a while. You will find the yellow toggle below the Stake option on your bet slip. Whenever you place bets with the cash bonus, naturally, the stake is deducted from your payout.
With that being said, the yellow toggle will only appear on your bet slip if you have enough cash bonus to make up for the stake. Besides, there is no limit to the amount of cash bonus you can receive from Picklebet.
Refer a Friend Promotion
Eligible regions are qualified to receive the refer a friend bonus from the esports betting platform, Picklebet. You will see this option when you click on the Bonus Offers tab that should be located on the side menu.
To claim this bonus, you have to copy the bonus link and share it on your social media platforms. Your friends have to copy and paste the bonus codes on their Bonus Offer page in order to help you fulfil the bonus requirements.
With this bonus as well, there are no limitations imposed, so you can share the code with as many people as you want. However, this promotion is not available in Australia. Plus, a person can only claim this bonus once after signing up.
On top of that, none of you can claim this bonus until you have deposited at least $10 to Picklebet and verified your email address. Moreover, if you are caught making fake accounts to abuse this bonus offer, the sportsbook will cancel the promotion and penalise you.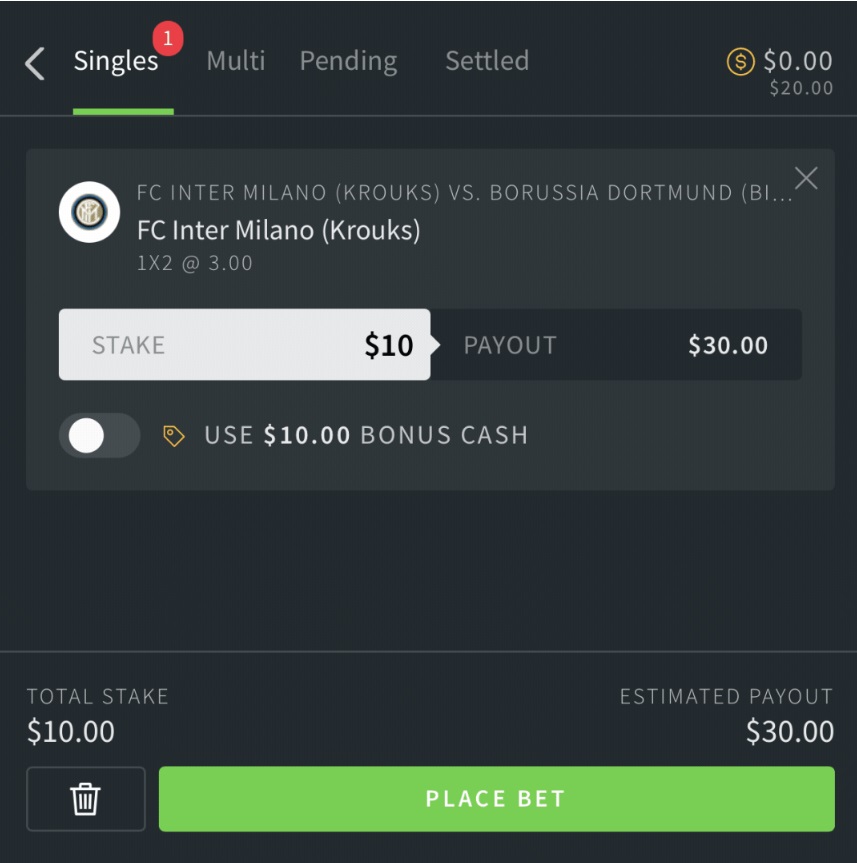 Types of Bets and Markets on Picklebet
All sports and horse racing betting are regulated by the Australian Northern Territory Government. Moreover, only residents of Australia, New Zealand, and Ontario can place bets on this platform. So, if you are living elsewhere, this betting service is not available for you.
There are several betting contests available to the residents of the above regions. To find out what type of contests you are eligible to take part in, log in to your account.
Furthermore, if you have not gotten the clue yet, Picklebet is completely dedicated to the esports industry. That's why that is the only type of sports you can bet on here other than a few sports betting.
The platform is still lacking a horse and greyhound racing market. Hence, you can keep your fingers crossed until this opportunity presents itself to you in the near future!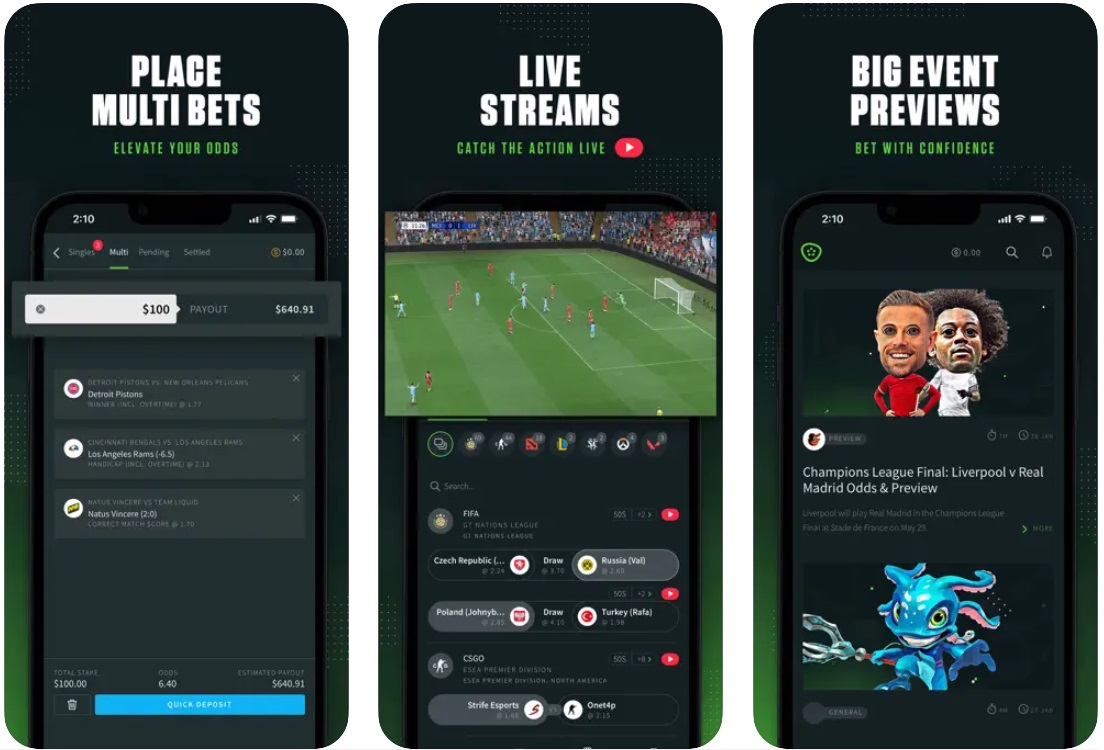 Betting Markets
The betting market of Picklebet includes the following betting types- outrights, player props, game props, total maps, total games, handicap, line spread, singles, multis, and H2H markets.
Since there is esports in the mix, you have to know that betting on them may be different from betting on regular sports betting.
Available eSports 
By far, in our opinion, Picklebet has the most esports betting collections that we have seen so far. When you are browsing through its available list, you will notice online games like Counter-Strike: Global Offensive (CSGO), Defense of the Ancients 2 (DotA 2), League of Legends (LoL), King of Glory, Rainbow Six, Call of Duty, Valorant, Overwatch, StarCraft 2, Rocket League, and Federation Internationale de Football Association (FIFA).
On this platform, you have the privilege to watch the esports and make betting decisions based on the performance of players, the difficulty level of the game, and other variants.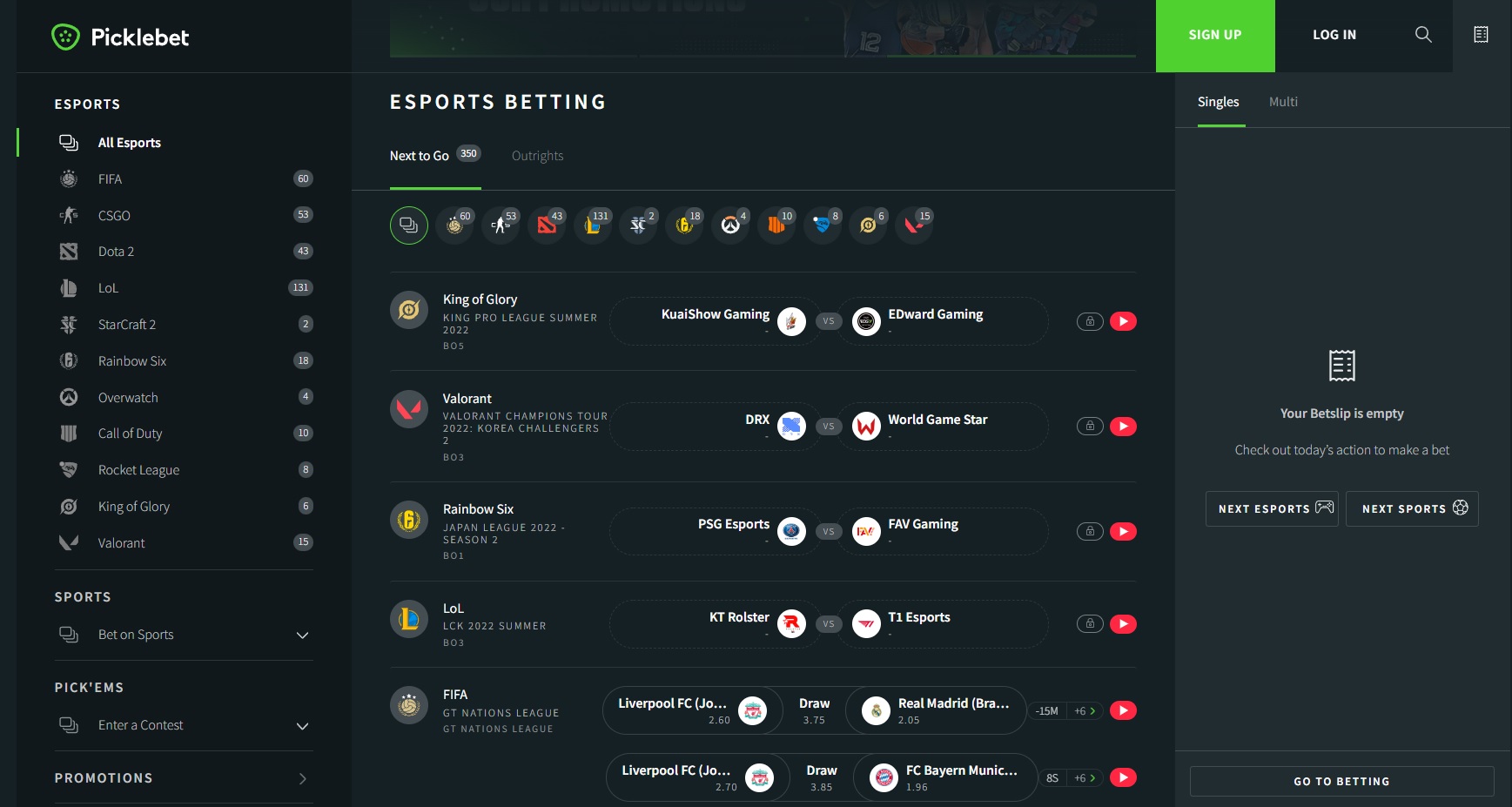 Available Sports 
Don't underestimate the sports market of Picklebet just because its esports collection is so outstanding. In fact, we think the sports betting site has done a great job in putting together both esports and sports betting in one place and allowing bettors to enjoy the games.
At the top of the sports list, you will notice 2 filter options- Next to Go and Outright. You can select from these filter options to view the games that you want. Other than that, you can easily find the sports that you are looking for either from the life side panel, or the quick link buttons at the top of the page.
As for the games that are available for sports betting, there are cycling, tennis, football, table tennis, basketball, cricket, ice hockey, Mixed Martial Arts (MMA), golf, American football, Formula 1, motorsport, Aussie rules, soccer, baseball, basketball, and boxing.
The Picklebet sports market may be missing a few more sports that you have access to on other Australian betting platforms, but we don't see any reason to complain. In fact, the main sports events that we are after are all displayed on Picklebet!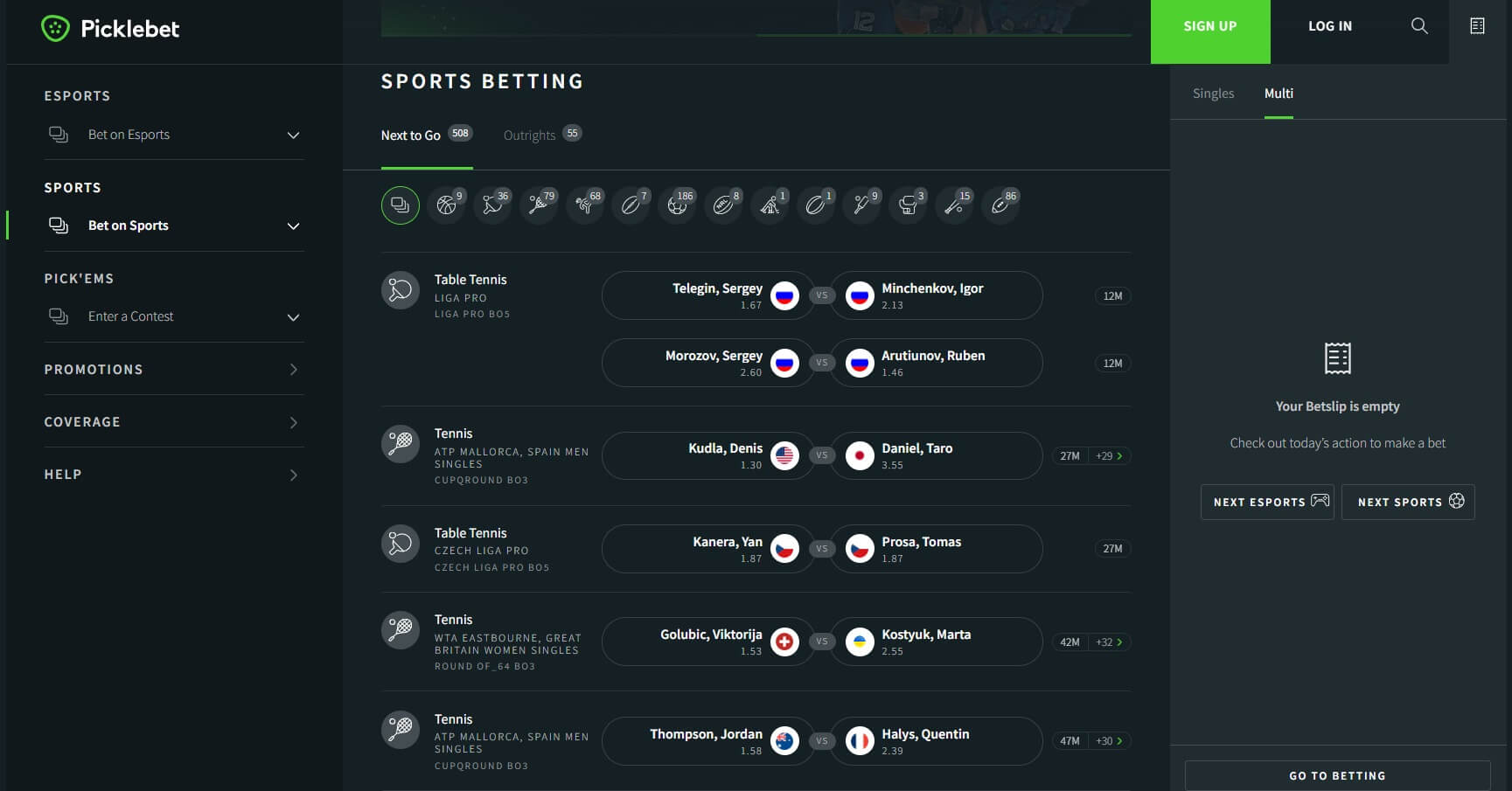 Picklebet Payment Services
Having a minimum deposit and withdrawal amount set at $10, Picklebet is accessible for punters of all income levels. Therefore, you don't have to spend a large sum of money to bet on sports and esports on the Australian-owned platform.
No matter how you make your deposits and withdrawals, all your transactions can be viewed on your financial transaction history page. Just go to your Picklebet account and find the My Wallet option.
Deposit Options
Since Picklebet is available mostly in 3 countries, Australia, New Zealand, and Canada, the deposit methods may vary based on the region. For example, if you want to deposit money to your Picklebet account from Australia, you must use PayID, POLi, bank transfer, credit card, or debit card.
On the other hand, people living in New Zealand can use Skrill to make deposits to the sports betting platform. For Canadians though, the options are limited to Interac. For more information on deposit methods, you can refer to the sportsbook's FAQ page.
Most importantly, here is how you can deposit funds to your Picklebet account. There are 2 ways. The first way involves clicking on the account balance located at the top right corner of the screen.
The other way is to click on My Wallet, then select the Deposit option. Enter the amount you want to deposit and confirm the payment process. It shouldn't take more than a few minutes to get your deposits in your betting account.
Withdrawal Options
There is a turnover requirement before you can withdraw your winnings from the Picklebet account. Firstly, your account must be completely verified before you can withdraw any funds from the betting site.
Secondly, you need to make deposits to place wagers or enter any contests before you become qualified to withdraw funds. However, your promotional funds can't be used when making deposits for this reason.
Therefore, your turnover requirements include your bet stake or entry fees. To find out more about this topic, you can go through the terms and conditions of Picklebet.
As for how to withdraw funds from your account, go to My Wallet, select the Withdraw option, enter the amount you want to withdraw, and confirm the payment process.
Since bank transfer is the only withdrawal method assigned for the bookmaker, you have to wait for 2 to 3 business days for the fund to reach your personal banking account. Besides, the withdrawal processing time for Australia is 6 pm AEST, whereas it is 8 pm NZST and EST for New Zealand and Canada.
Mobile App Features of Picklebet
Picklebet sure has a different approach to online sports betting, and we can see that clearly in how it is focusing more on esports development instead of horse racing.
When other bookmakers are striving to upgrade their horse racing and sports betting services, Picklebet has utilised a clever strategy by concentrating on the esports niche. Having said that, we want to explore the Picklebet app to see if it works as great as the desktop.
To begin, the app has a wonderful design and the page loading speed is great. You can find what you are looking for easily. It also doesn't take much time to sign up or log into the platform.
However, some people may be put off by the fact that there is no horse racing betting. But Picklebet has compensated for that with awesome esports and sports betting sectors!
Furthermore, you can watch live sports and esports on the app just by clicking on the red Play button. You can also expand the viewing window when you watch esports to decide who to place your bets on.
Just so you know the streaming mechanism on Picklebet is actually provided by Twitch streams, which lets punters view their favourite sports for free for as long as they want!
Now, let's get some idea about how you can download and install the Picklebet app on your mobile phone!
Download the App on iOS Devices
The clean intuitive UX design works well on iPhones and iPads if you don't want to use Picklebet on your desktop. Although the app may collect some basic information about you while you use it on your phone, there is nothing to be afraid of.
For instance, the app may collect your purchase history, identifiers, usage data, location, financial information, and user content after you install the app on your iPhone. But all these are done for the sake of marketing research, so you can rest assured.
Setting that aside, visit the App Store and search for the Picklebet app to download it. The download will be completed in a few seconds, and you can proceed with installing it immediately. If this is your first time using the sportsbook, you have to register a new account, which won't take much time for you anyway!
Download the App on Android Devices
Now, let's find out how the Picklebet app can be used on Android mobile phones. To download the app, you have to visit Google Play Store and search for the app in the directory. However, before you download this app, you have to make little adjustments to your phone's settings.
Go to the Settings option, and select Software. Now, check if there is a tick right next to Unknown Sources. If there is no tick placed there, you check the box. This will let you install the Picklebet app, which is considered a third-party app by your Android device.
Once you have downloaded and installed the app on your Android phone, you don't have to make any more changes. Instead, just sign up or log into your Picklebet account to begin placing wagers!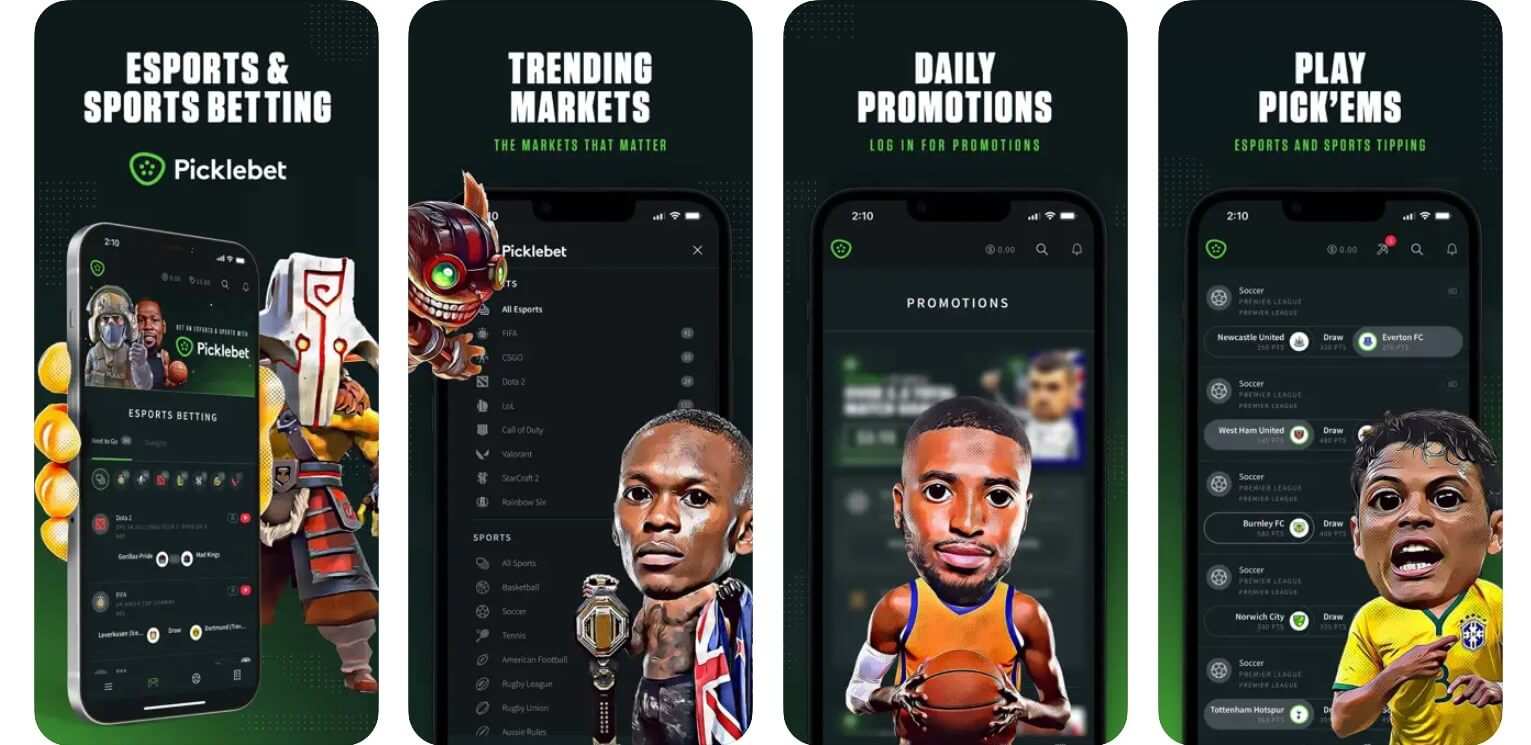 Picklebet Responsible Gambling
The gambling problem is a modern crisis that must be dealt with professionally and ethically to treat those who are susceptible to it or are already suffering from it. It may take some time for the gamblers themselves to understand that they have a gambling addiction, so getting help is not an easy task for them.
Yet, according to Australian gambling regulations, all gambling platforms must address these issues and inform bettors on their platforms to gamble responsibly. To aid in this mission, Picklebet has a number of responsible gambling tools and resources made available for Australian and New Zealand bettors.
If you don't know how to activate the responsible gambling features, you can contact the customer support team of Picklebet or the various resources provided at the end of this section.
On the other hand, if you are aware of your poor gambling habits, then you have a bunch of options to choose from in order to start a healthier lifestyle. The options you have are deposit limit, cooldown period, account closure, and self-exclusion.
You can minimise the amount of money and time you invest on the betting platform by activating the deposit limit feature on Picklebet. Moreover, to take a short break from gambling, you can activate the cooldown period to stay from betting for as long as 6 months!
If you want to stay away from gambling for more than 6 months, you can choose between account closure and self-exclusion. Going with the first option will require you to contact the customer support team. The second option can be utilised by accessing the self-exclusion form.
Deposit Limit
If you are worried about your deposit limits, you can make adjustments to minimise the amount you deposit frequently on the Picklebet platform.
All you have to do is locate the Preferences option on your account, and choose Deposit Limits. Write down the dollar amount and the period (daily, weekly, fortnightly, or monthly), then update the setting to finalise it.
Just so you know your deposit limit can be changed anytime you want. But if you have trouble controlling your gambling habits, you should keep the deposit limit at a minimum.
Also, any decrease you make is implemented immediately without any waiting time. However, when you increase your deposit limit, you have to wait 7 days to let the new change be implemented. You will be notified of the new change by email or app notification.
Gambling Help Australia: 1800 858 858
Gambling Help New Zealand: 0800 654 655
Gambling Help Ontario: 1 888 230 3505
ReachOut Australia: https://au.reachout.com/articles/gambling-addictions
Gambling Helpline New Zealand: https://gamblinghelpline.co.nz/
Customer Support Features of Picklebet 
The customer support team of Picklebet didn't include a phone number even though the betting site only serves a small number of people in Australasia. Maybe the owners thought that the live chat and email support were sufficient for the platform as of now.
Moreover, the live chat is accessible to punters from 9 am to 7 pm, and you can get in touch with them even on weekends. Besides, Picklebet is also available on social media channels, like YouTube, Instagram, LinkedIn, Facebook, and Twitter.
The FAQ page is also something you should check out before you contact the customer support team through email and live chat. Usually, the FAQ section covers most of the common queries of Picklebet bettors.
Email: support@picklebet.com
How to Create a Picklebet Account
Creating a new account with Picklebet is easy, but you must follow the rules when it comes to it. You must be 18 years or older to join the betting site, and must only own one account.
Go through the terms and conditions section of the sportsbook to learn all about how you can ethically maintain your Picklebet account. Aside from that, you don't need much information to create an account with the platform.
To start, just click on the Sign-Up button located on your screen. Fill out your full name, password, email address, date of birth, and current location to register.
Your identity has to be verified by the Picklebet team for you to enter contests and withdraw your winnings. To get it done, make sure you have copies of your passport, Social Security Number, and driver's license ready.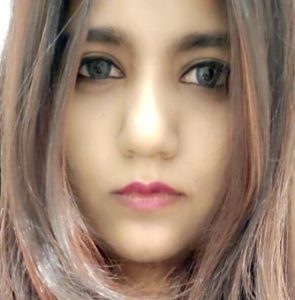 Like many aspiring writers, Jarin focuses on bringing life to the text for her readers. She is an avid sports lover, growing up in a family obsessed with bookies. She is an expert in the iGaming niche and has secondary obsessions with Gardening and cooking.