About us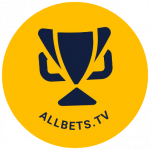 Allbets TV – Your friend in the world of sports betting!
The betting industry is constantly growing as the number of bookmakers around the world is increasing all the time. In such a dynamic betting 'world', there are new bookmakers established – each with its own principles and rules, new types of bets offered and new forms of bonuses provide
In order to help you keep up with all this variety, we offer a complete guide to this fascinating world free of any charge. A detailed, credible and honest profile of each bookmaker, match forecasts, the relevant statistics and all the necessary information are at your disposal, readily available on this site so you can be as informed as possible.
Allbets.tv offers a selection of all official and legal bookmakers, licensed to operate in the country. It is important to clarify that all bookmakers listed here are legal, because there are now so many illegal sites found on the web and it is difficult to tell. We have gathered as much information as possible on each bookmaker – information on bookmakers' popularity, length of operations, offered bets, width of lines provided and responsiveness – this is very critical as there are some bookmakers that are reliable and credible and in case of a dispute they respond to the customers' demands and if necessary they make refunds, while there are other bookmakers that try to get away with minimal losses in such cases.
Now, people use mobile devices for surfing on the internet and research studies have shown that up to 90% of traffic to sports and betting sites comes from smartphones. To capture this, bookmakers are investing heavily in the development of mobile applications. However, due to the fact that bookmaker apps are not included in Google Play (they are forbidden), users can download them only from the bookmakers' websites. But this means that there are no real reviews or objective ratings of the apps. We have tested each application ourselves and provide you with information so as to avoid any frustration or inconvenience.
For those who haven't any particular experience in sports betting, we have developed the "Betting School" section, which is an encyclopedia of terms, explained in simple words
The Allbets.tv editors are working hard to ensure that visitors are informed of all the news in the world of betting. Editors publishes news and stories from all over the world regarding how bets are placed in different markets, psychology and book reviews that might be useful to bettors, information on new bonuses offered by bookmakers, news on bookmakers' actions (such as cooperation with clubs or federations) and news on changes in legislation and laws concerning betting.