Pros
A large collection of FansBet payment option
FansBet promotions in New Zealand are fabulous
The responsible gambling page is well-designed
Excellent customer support team
Casino games and sports are fun and engaging
Cons
No mobile app has been launched yet
Some payment methods may not work for New Zealand residents
No horse racing option
Many sports betting sites in New Zealand offer free bets and other goodies to entice you. Although FansBet is not a platform that is exclusive to Kiwis, the FansBet welcome bonus attracts a large number of people from New Zealand.
With that being said, sports betting sites are always coming with free bets bonus and other promotions to boost their user base. Honestly, when we looked at the promotions page of FansBet, we were taken aback. The bookmaker surely is generous, which you may not see on other sports betting sites.
Even the payment options of FansBet are better than other sports betting sites in New Zealand, which leads us to believe that FansBet is indeed one of the best that we have encountered so far! Read this review and find out if you agree or not!
FansBet Sports Betting Promotions Free Bets Bonus Code
The promotions displayed on the sports betting site are thrilling and you will find out why soon enough! Free bets, FansBet welcome bonus, and free spins are almost always on demand every day of the week on selected casino games and sports events.
For example, you have to deposit $20 and get 40 free spins on a chosen casino game. There may be no wagering requirements to claim this offer, and the offer must be seized within 7 days!
You can also get free bets on special days of the week where the odd selection has to be 1.5 minimum and you have to make 3 selections at least. The condition may appear hard, but you never know until you try!
Besides, the sports betting site also offers monthly cash prizes for certain table games and slots. Believe it or not, in this type of bonus, you can win as much as $500,000! The prize money is tempting but make sure that you are meeting the wagering requirements to claim this amazing bonus!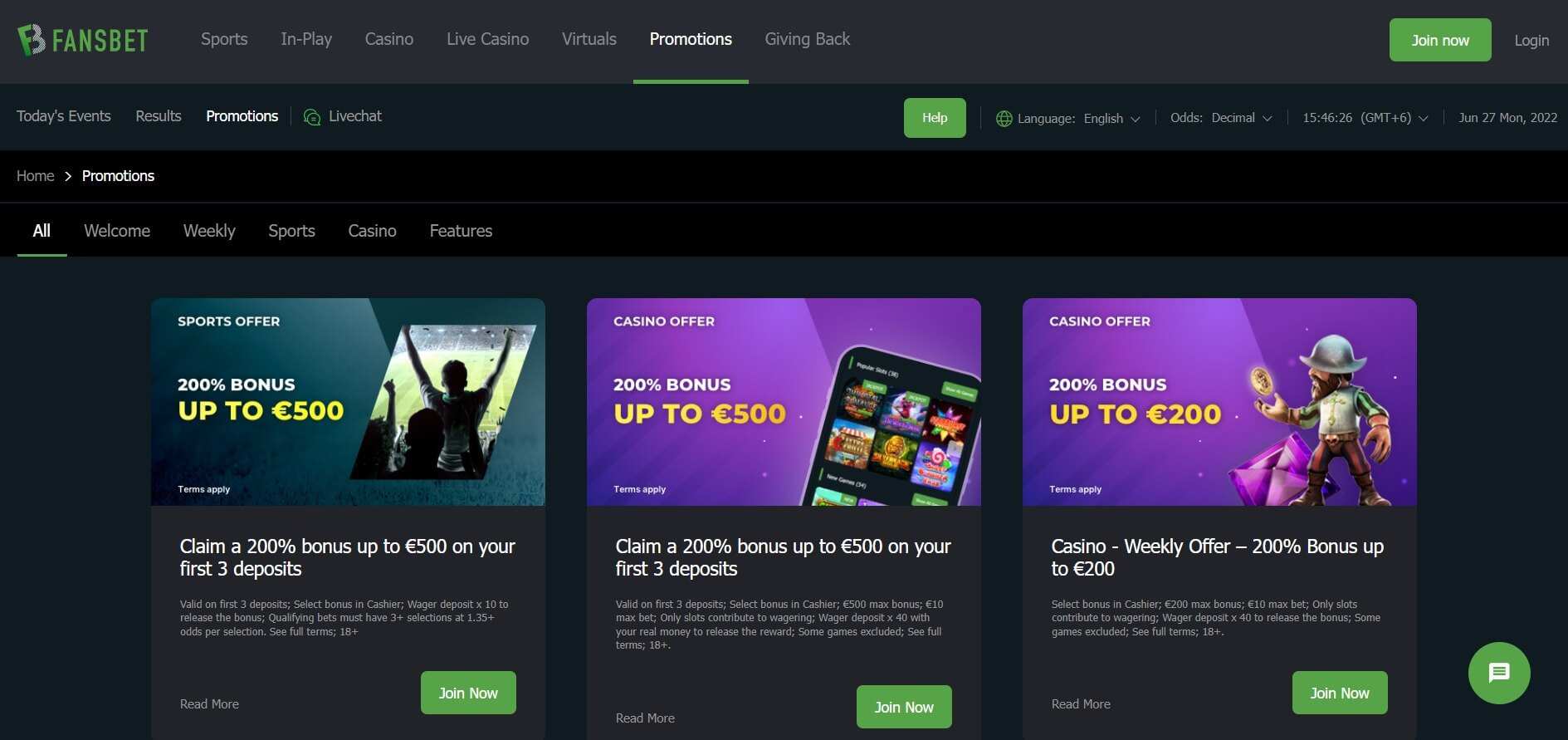 Sports Betting Options on FansBet
Online sports betting is not the same without free bet bonus and bet deposit bonus. On FansBet sportsbook NZ, you have a lot of options to choose from! Let's state the main sports events first, like cricket, handball, volleyball, tennis, table tennis, basketball, baseball, American Football, Aussie Rules, golf, motor racing, darts, cycling, snooker, MMA, ice hockey, futsal, badminton, rugby, boxing, speedway, chess, Gaelic football, politics, Gaelic hurling, and esports.
We are happy to see that FansBet sports betting options include politics, esports, and other exclusive sports events when most sports betting sites stay away from them. In our opinion, the unique addition brings more richness to online betting sites.
Moving on to the online sports betting bet deposit bonus features, let's look at the possibilities offered by FansBet sportsbook NZ.
Pulse Bet
The Pulse Bet feature on the NZ betting site lets you bet on a goal that needs to score in the upcoming 30 seconds, 1 minute, 5 minutes, or 10 minutes. Since the Pulse period is separated into 3 time periods, you have the option to bet on each time period.
You win every time a goal is scored, and if this happens in 3 time periods, you have hit the jackpot! The Pulse Bets can be used on any regular football time- half times and 2×45 minutes.
ACCA Boosts
The ACCA boosts your sports betting winnings by 100%. However, you can't use this feature with other free bets, like odd boosts and specials. Also, it can't work for system bets like Yankee and Lucky 15. Make sure that all the legs of the multiple have a minimum odd of 1.5.
Cash Out 
In simple terms, the cash-out feature offered by FansBet sports betting lets you control your betting game. You can either collect the full amount on the free bet bonus code or the partial amount.
If your live betting on FansBet qualifies, then you will see the cash-out feature appear on your bet slip. FansBet sports betting site gives you the option to collect your cash out partially before the match ends, while the rest of the free bet bonus remains active.
Bet Builder 
The bet builder lets you add as many free bets as you like on your open bet slip. But it is only available on combo bets, system bets, and single bets which can be cashed out when the time is right. Usually, any bet that you include in the bet builder becomes eligible for cash out.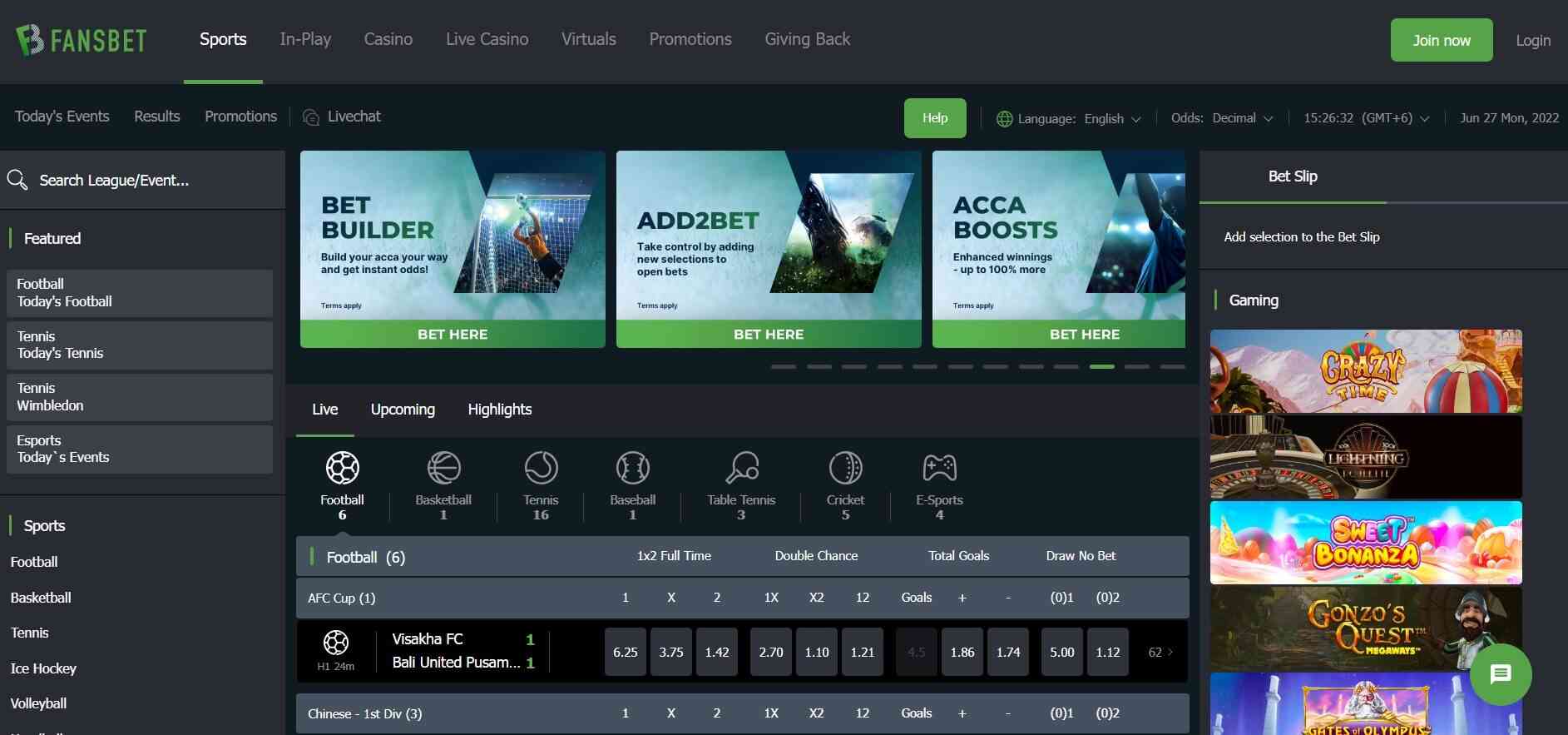 FansBet Payment Options
FansBet payment options are endless and that is good because other online betting sites don't have such a strong list of payment systems. No matter how many payment channels are available at FansBet sportsbook NZ, you should know that not all of them can be used in New Zealand.
Having said that, let's look into details about the deposit and withdrawal methods of this NZ online bookmaker.
Deposit Methods
The available deposit methods for the users of FansBet sportsbook NZ are Luxon Pay, MuchBetter, Astropay, Ecopayz, Trustly, Neteller, Skrill, credit card, and debit card. As you can notice, most of the payment options listed here support international monetary transactions, which is convenient for Kiwis who have a habit of travelling.
Besides, the above payment methods can also be used to withdraw funds from FansBet NZ betting site, which is another benefit for Kiwi bettors. If you have at least one of these payment methods, you can use it for multiple purposes, including getting withdrawals from FansBet sportsbook NZ.
To learn more about the payment methods, you can visit their respective websites, or speak to the customer support team of FansBet sportsbook NZ. Electronic wallets don't take more than 24 hours to deposit funds to the NZ online bookmaker account. But debit and credit cards may take about 2 to 5 business days to process the payment.
Withdrawal Methods
When it comes to getting withdrawals out of FansBet sports betting, you can use the same deposit method. However, online betting sites may take longer to process withdrawals because they need to verify where the money is being sent.
Luxon Pay can take approximately 3 days to transfer your funds, Skrill can take between 2 to 5 business days, whereas Neteller may get that done in a few hours! On the other hand, Astropay gets the job done instantly, and Trustly demands at least 2 to 3 days to transfer your withdrawal funds from the online sports betting website.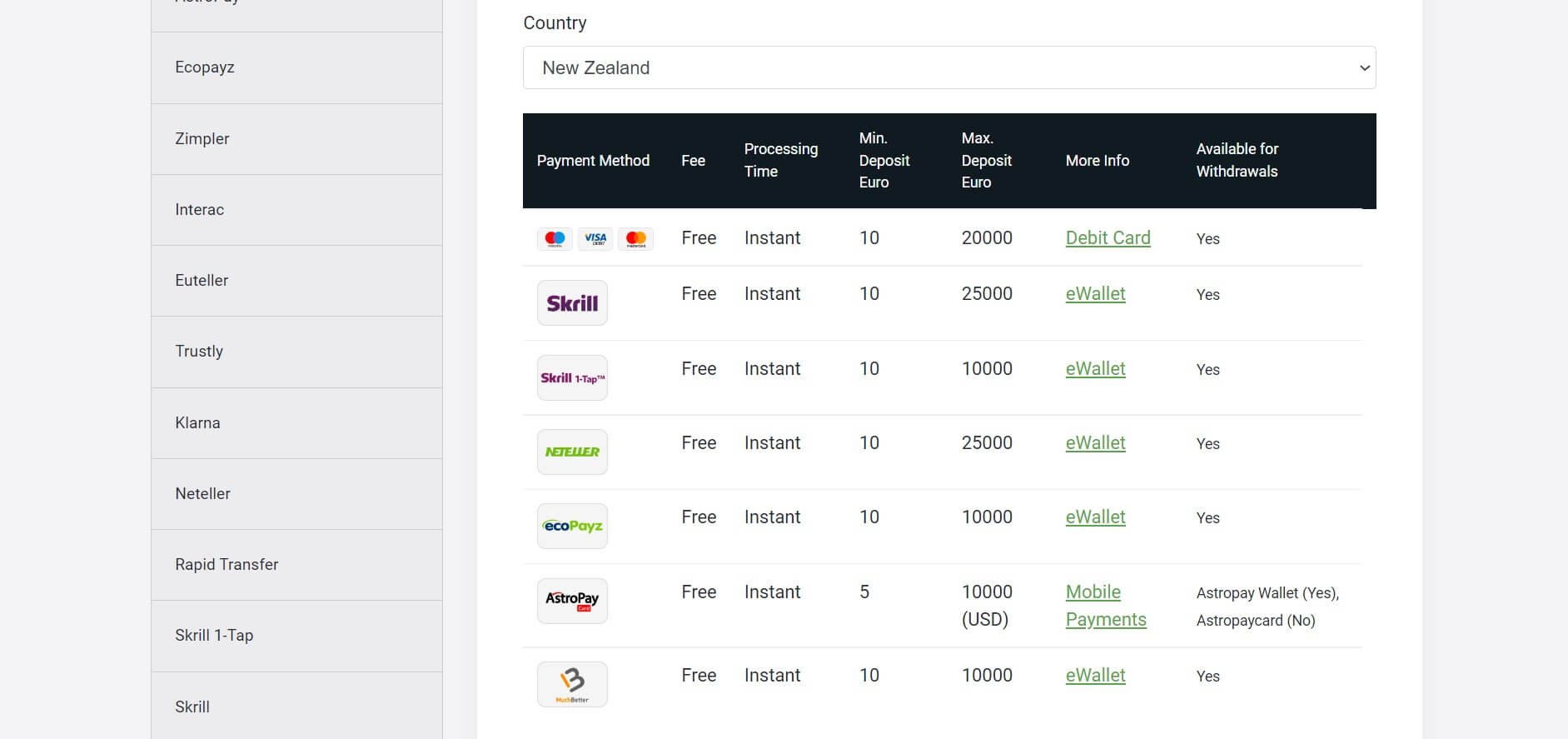 FansBet Sportsbook NZ Mobile App
Unfortunately, there is no mobile app for the NZ online bookmaker as of yet, but it may not be like this for too long! Live betting on FansBet and free bet bonus won't be the same without a mobile app for sure. But it is not so bad on the desktop version, to be honest.
Navigation, page loading time, game loading time, and user interface are well designed on the desktop version of the online sports betting platform. Having said that, when you visit the website of the online sports betting company on your mobile browser, you will receive the same satisfactory experience. That is probably why FansBet sportsbook NZ hasn't come up with an app yet!
If you are hovering on Apple Google Play Store for the FansBet sports betting app, you can retreat. Because live betting on FansBet on the mobile browser is equally pleasant!
FansBet NZ Betting Site Responsible Gambling
Gambling addiction is a common problem among people frequenting sports betting sites as well as online casino platforms. Online betting sites offer different types of programs to provide solutions to the issue of problem gambling.
Since the FansBet sports betting website is also a part of the gambling community, it must take proper initiatives to help Kiwi bettors from suffering while gambling.
There are several responsible gambling tools available on the NZ online bookmaker, for example, financial limits, time-out periods, and useful online resources. We will talk about them in detail as you keep scrolling down.
Protection of Minors
Responsible gambling is not only about controlling your gambling habits, but also preventing minors from mistakenly getting on the platform and misusing the interface. Generally, it is illegal for minors under the age of 18 to open an account or make free bets on FansBet. So, you can get into serious trouble if you are caught doing these things.
Moreover, parents are encouraged to keep an eye on their children's internet activities because they can use your betting account to place wagers and claim free bet bonus code. Use parental control software like Net Nanny, Cyber Sitter, and GamBlock to keep minors away from the gambling world.
Gambling Limits 
The gambling limits offered by this particular online sports betting company are many, so you can choose the ones that suit your needs to control your gambling habits. The NZ online bookmaker offers a deposit limit, wagering limit, and session limit for those wanting some help taming their problem gambling traits on sports betting sites.
The deposit limit sets limits on the amount of deposit you can make per day, week, or month, whereas the wagering limit imposes restrictions on the times you can wager on games and sports. Moreover, the session limits keep track of the time you stay logged into your online sports betting company account.
Time-Out and Self-Exclusion
Time-out and self-exclusion periods are suited for people who need a break from sports betting sites. Usually, this is done voluntarily or after consulting with a customer service representative. You can also find a self-assessment questionnaire to check your present gambling habits.
Having said that, the time-out period is for the short term and you can choose to take a break for a day, week, or months. The self-exclusion period is for the longer term, and most of the time, people take years away from the gambling scene by activating this feature. You don't have access to your gambling account during the break, but once the break is done, you can get back on track again!
Useful Links
On top of providing a number of practical tools to heal problem gambling traits, FansBet also allows users to explore and learn about responsible gambling from other online materials. You are free to do your own research and find as much as you can about responsible gambling. If not, here are the links that say a lot: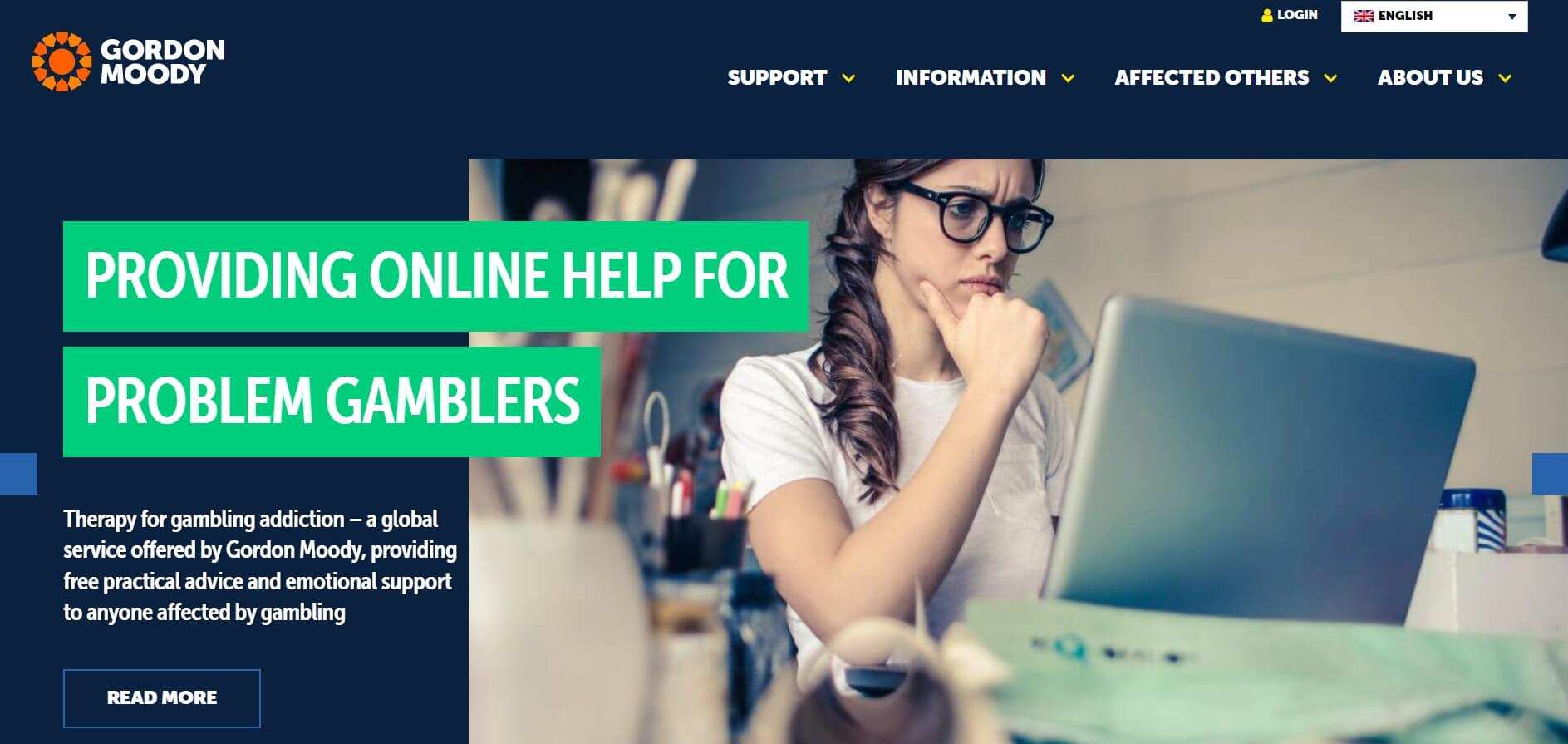 How to Signup with FansBet NZ Betting Site in 2022
To sign up with sports betting sites in New Zealand, you have to be 18 years of age or older. You can only hold one account with FansBet and enjoy all the free bets bonus and free spins from that one account. Having more than one account may lead to suspension of that account, so be careful.When we say 1 account, it means the account is linked to 1 email address, 1 household, 1 IP address, and 1 phone number. If you already have an account with FansBet, then reach out to the customer support team for resolution, but don't create another one!
After taking care of these things, if your slate is clean, you can click on the Join Now button at the top right corner of the online sports betting company site. Enter all the information truthfully as your ID will be verified later. If you skip the verification process, you may lose your account permanently.
The system may ask you to enter your full name, residential address, phone number, email address, password, country of residence, and preferred currency. Once you have filled out the form, a verification message will be sent to your phone number or email address. Confirm it, and you have a new account now!
FansBet Sportsbook NZ Customer Support Features
The customer support features of FansBet is well organised and managed. There are multiple channels of communication for Kiwi bettors, and the FansBet team is always willing to help. The Help Center of FansBet answers most questions gamblers ask, such as live betting on FansBet, free bet bonus code, account verification, deposits, withdrawals, responsible gambling, and so on.
Besides, live chat responses are quick and helpful. Even though email communication may take a few hours to sort things out, you won't be disappointed by their service!
FansBet Sportsbook NZ FAQ
Can I monitor my account activity on FansBet?
Log into your Fanbset account and find the History tab to check your account activity. If you need more details, just reach out to the customer support team of the betting site.
What type of bonuses are available on FansBet?
FansBet promotions in New Zealand have an extensive range of bonus offers that are waiting for grabs. Some of the popular ones are the bet free bets on FansBet, free spins, FansBet welcome bonus, weekly offers, and cash prizes.
What are the document requirements of KYC on FansBet? 
The document requirements of KYC are a driving license, passport, national identification card, utility bills, and a copy of your bank statement.
What are the responsible gambling limits available on FansBet? 
The available responsible gambling limits are deposit limit, session limit, wagering limit, loss limit, and limit management. You can access all of these features by selecting the Responsible Gambling tab on your account.
Are the free bets on FansBet legit?
FansBet is a legitimate sportsbook operating in New Zealand and other parts of the world. It is licensed and monitored by the Malta Gaming Authority Licence Number MGA/B2C/701/2019 which was issued in 2020.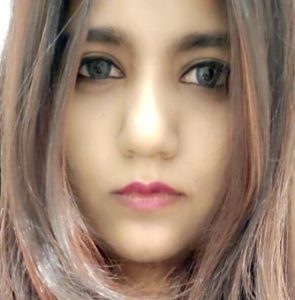 Like many aspiring writers, Jarin focuses on bringing life to the text for her readers. She is an avid sports lover, growing up in a family obsessed with bookies. She is an expert in the iGaming niche and has secondary obsessions with Gardening and cooking.