Pros
Various ways to reach the customer support team
Banking methods for deposits and withdrawals are efficient
A wide range of casino games and sports betting options
Prevents underage gambling and problem gambling
Cons
Promotions are only offered to active players
No FAQ page for common problems and queries
Responsible gambling tools are limited
The primary field of interest of Parimatch New Zealand has always been sports betting. But as you progress further in this review, you will find that the casino games offered by the bookmaker are also quite entertaining and unique.
With a history that goes back to 1994, Parimatch is considered a legend in the world of sports betting. You can see for yourself the vast range of sports betting options the site has and its global coverage. 
But we are not going to let that distract us from giving an honest review about Parimatch New Zealand. If you are up for it, be our guest! Let's check out this review together!
Parimatch New Zealand Sports Betting
After going through the Parimatch sportsbook of different countries, needless to say, Parimatch New Zealand is one of the best platforms that we have come across! The loading time of the page, availability of information, virtual sports, live betting, and live streaming are all nicely presented here. 
You will be impressed by the collection of sports events this bookmaker puts forward. In fact, we think there is little this sportsbook hasn't portrayed on its website. For example, you can find football championships and tournaments occurring in Uzbekistan, the Faroe Islands, Estonia, Jamaica, Romania, Peru, Paraguay, and so much more! 
To top it off, you can access popular sports events that get a lot of global attention like the English Premier League (EPL), Women's National Basketball Association (WNBA), Australian Football League (AFL), International Cricket Council (ICC), National Hockey League (NHL), National Rugby League (NRL), Rugby Union, Grand Slam, and International Tennis Federation (ITF). 
But these are just a few options that Parimatch can offer. Sports betting is also possible on sports like water polo, hockey, ice hockey, tennis, table tennis, motorsports, volleyball, handball, basketball, cricket, badminton, darts, futsal, snooker, and boxing.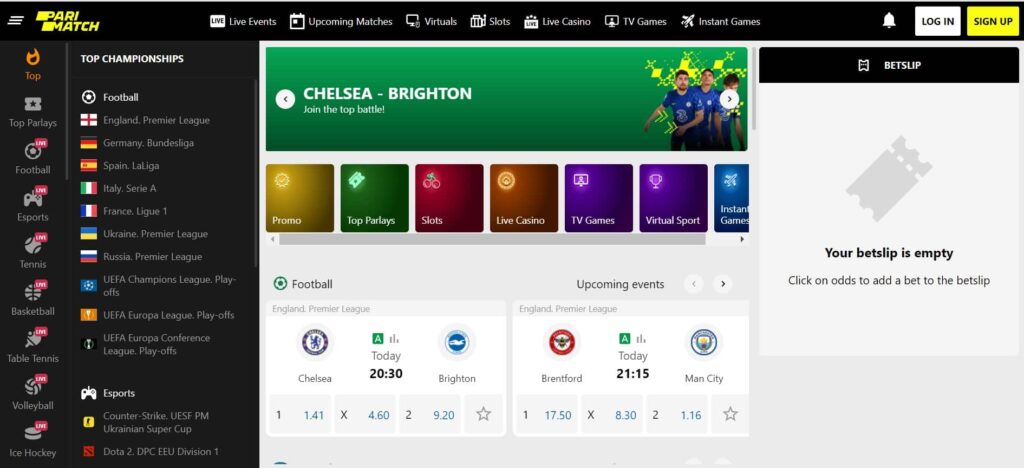 Parimatch New Zealand Sports Markets
Due to its strong global presence, Parimatch NZ can allow different types of bets to be carried out on the platform. The sportsbook considers all types of bets that can be applied to various types of sports events, and there are few restrictions imposed on Kiwis!
Generally, the universal betting types are followed on Parimatch NZ with which professional punters are mostly familiar. For instance, outright, win bet, player proposition, parlay, futures, teasers, pleasers, totals, money line, and accumulators. 
To bet on badminton, you can pick any from the following bet types: correct score, handicap, match winner, total, or first match. On the other hand, the bet types are different for basketball. You can go with parlays, point spread, money line, and point totals. 

For sports that are unique like virtual sports, water polo, UFC, and darts, it may be a bit challenging at first, but a little research can teach you heaps about the right bet types for specific sports games!
Parimatch New Zealand Live Betting
Live betting has become a thing after online gambling platforms began to take over the internet. This feature gives the power to the New Zealand punters and lets them dictate whether they want to cash out potential winnings or half the losses before the game ends. 
You can say that this is an innovative way to approach betting because it gives the bettors a lot of control over their money. They don't have to be locked into the bets that they have made before the pre-match. 
Therefore, innovative sportsbooks like Parimatch New Zealand came up with live betting to allow punters to make extra wagers during the game so they can influence the outcome!
Some of the wagers in live betting are permitted during quarters or after plays. In fact, you have several betting options over the course of one single game! But to keep up with the course of the game, you must pay attention to it! 
It may be challenging for newbies because only time and experience can teach them the ropes of betting. The main reason for this challenge is that the odds of the game change throughout the match. However, we would like to share a few tips with you so that you can do better next time you are logged into your Parimatch account.
Know your limits when you are engaging in live betting because you can lose control of your bets very easily. For this reason, keep an eye on the game as well as your bet slip! 
With that being said, live betting is definitely for you if you like high-paced action. But there is also nothing wrong with it if you would like to stick to traditional pre-match betting. 
Casino Games on Parimatch New Zealand
Although Parimatch New Zealand mainly focuses on sports betting, it has also incorporated live casinos, slots, instant games, and tv games into the mix. These are deviations from what regular online casinos provide. Considering this, we think it is a unique marketing strategy for Parimatch to gain a competitive advantage in the market!
The instant games are categorized in the following approach: minesweeper, crash games, and arcade games. Besides, the gaming providers of these games are KA Gaming, Hacksaw, Spribe, Bgaming, Evoplay, SmartSoft, and others. 
On the other hand, you can select the type of tv game you want to play from the menu that has options like Wheel of Fortune, Lotteries, Card Games, Roulette, and Table Games. The providers of the live games are Atmosfera, Fazi, Microgaming, TVBet, and BetGames. 
Moving onto online pokies offered by Parimatch New Zealand, you will notice popular games like The Dog House Megaways, Sun of Egypt 3, Hot Fruits 27, Tiger Jungle, Joker's Luck, Big Bass Splash, and others.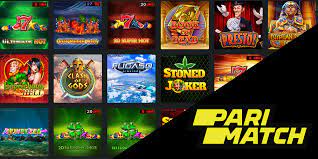 Sportsbook Promotions and Casino Bonuses
To find out the sportsbook promotions and casino bonuses that you are eligible for, you have to log into your Parimatch New Zealand account and go to the Promo tab. If you see nothing, that means that there are no bonuses being offered right now.
Regardless, the Parimatch promotions may differ based on the country that you are living in. Therefore, Kiwis may be eligible for bonuses that people living in other parts of the world are deprived of. 
Having said that, don't get jealous of punters living in other countries just because your Promo tab is empty. You never know when that tab gets populated with exciting new bonuses!
Parimatch New Zealand Mobile Compatibility
Another good news for Kiwis is that you don't have to play casino games and bet on sports just on your personal computer. There is a Parimatch mobile app designed just for New Zealand residents which can be downloaded from Parimatch's main website. 
For iPhone users, the app has to be downloaded from the App Store directly. The app is quite heavy and can take up a lot of space on your phone. For this reason, if you want this app to run smoothly on your device, make sure you have plenty of space there.
The user-friendly app may provide more bonuses, support live betting and live streaming, offer 24/7 customer support, and give you access to all the games and sports you have seen on the desktop version. So, you can say that the app is probably more convenient than the desktop site because of portability. 
Furthermore, the developer of the app may collect your personal information after you install it on your phone, but they are just for marketing research. For instance, the app will collect information related to your identifiers, diagnostics, and contact information. 
Parimatch NZ Banking Methods
Having a minimum deposit of NZ $10, the deposit and withdrawal methods that are allowed on Parimatch New Zealand are Paysafecard, VISA, MasterCard, Neteller, Skrill, EcoPayz, and PayPal. From the looks of it, PayPal seems like the quickest option for Kiwi punters because transactions take only a few minutes to process on PayPal, Neteller, and Skrill. 
However, you should keep in mind that the currency conversion for PayPal is 3% to 4%. Skrill has a processing fee of 2% to 4.99% and Neteller has a processing fee of 1.45% to 3.99%. 
On the other hand, MasterCard and VISA typically take 3 to 5 business days to process your deposits and withdrawals. 
Local bank surcharges may apply which can vary based on the bank you are dealing with. Besides, credit and debit cards may charge about 2.5% to transfer funds to and from Parimatch New Zealand. 
Parimatch NZ Customer Support
We are disappointed that a world-renowned sportsbook like Parimatch doesn't have a FAQ page or Help Centre to assist punters from New Zealand. It can be quite troublesome to answer thousands of questions through live chat, WhatsApp, or email.

If there was a FAQ page for Kiwis, then it would have saved a lot of time for the Parimatch customer support team. Besides, many common problems could have been solved easily. 
FAQ: Not available
Live Chat: Available
WhatsApp: +12515722856
Line: https://line.me/R/ti/p/@953pshtw
Email: [email protected]
Parimatch NZ Registration Process
When you are trying to register an account with Parimatch New Zealand, you have to make sure that you meet the minimum age requirement to do so. Currently, the legal gambling age in New Zealand is 18 years of age.





Unless you are of this age or older, don't proceed with opening an account on Parimatch. It is illegal, plus your account will be suspended after your little misdeed is discovered!

If you meet the age requirement, you can click on the yellow

Signup

button on the top right-hand corner of the website. Fill out your information as required. The system may ask you for your full name, date of birth, email address, password, phone number, residential address, postcode and country of residence.

After you are done entering all the information, Parimatch NZ will send you a confirmation message on your phone number or email address. Verify it and your account is created!

However, that is not the end of things. Your account has to be verified by the bookmaker in order to bypass anti-money laundering policies. 
For that, you have to provide valid copies of your passport, driver's license, national ID, birth certificate, bank statement, or utility bills. After the verification process, you have nothing else to worry about!
Parimatch NZ Responsible Gambling
As an internationally-acclaimed sportsbook, Parimatch NZ also needs to be responsible for the effects online gambling has on punters in New Zealand. For this reason, the platform has dedicated an entire page on responsible gambling which discusses various topics, such as the prevention of minors from gambling, self-assessment test, and self-exclusion program. 
Unfortunately, Parimatch doesn't have limit-setting tools, reminders, or cool-off periods like other online sportsbooks. To be honest, the bookie can add some more responsible gambling tools to populate its platform to help Kiwis understand more about safer gambling. 
Anyhow, let's look at all the responsible gambling facilities Parimatch New Zealand has in store for us!
Prevention of Underage Gambling 
It is illegal for minors under the age of 18 to open an account with Parimatch New Zealand or place any wagers on the platform. However, parents can be reckless sometimes, and leave their mobile phones and desktops unattended. This leads to minors accessing the Parimatch site. 

To prevent this from occurring, parents can install certain parental control software like Bet Blocker, Gamban, Net Nanny, Cyber Sitter, or Gamblock. More so, you can take initiative yourself to prevent minors from getting on to the platform by reporting to Parimatch about suspicious accounts. 
Compulsive Gambling Test 
We are relieved to find a self-assessment questionnaire on the Parimatch responsible gambling site which can help Kiwi punters to review their gambling behavior. After going over all the questions honestly, you can get a reality check of your situation. 
Based on that, you can choose to limit your deposits or session time on the platform accordingly. Otherwise, if you think you need to take a break from sports betting, then jump to the next section to get an idea about self-exclusion. 
Self-Exclusion  
Self-exclusion is available for punters who are having trouble controlling their gambling habits. This responsible gambling tool helps you take a break from online gambling for more than 6 months so you can get your life together. 
If you think this is what you need, get in touch with the customer support team as soon as possible!
Read more
In-play Betting Strategy
Effective Strategies in Sport Betting
What does Asian Handicap +0.5/-0.5 Mean?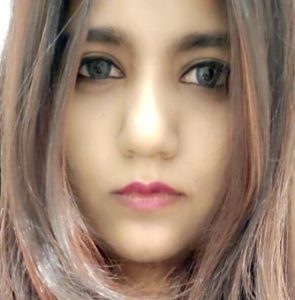 Like many aspiring writers, Jarin focuses on bringing life to the text for her readers. She is an avid sports lover, growing up in a family obsessed with bookies. She is an expert in the iGaming niche and has secondary obsessions with Gardening and cooking.