Combo Boost Bonus in United Kingdom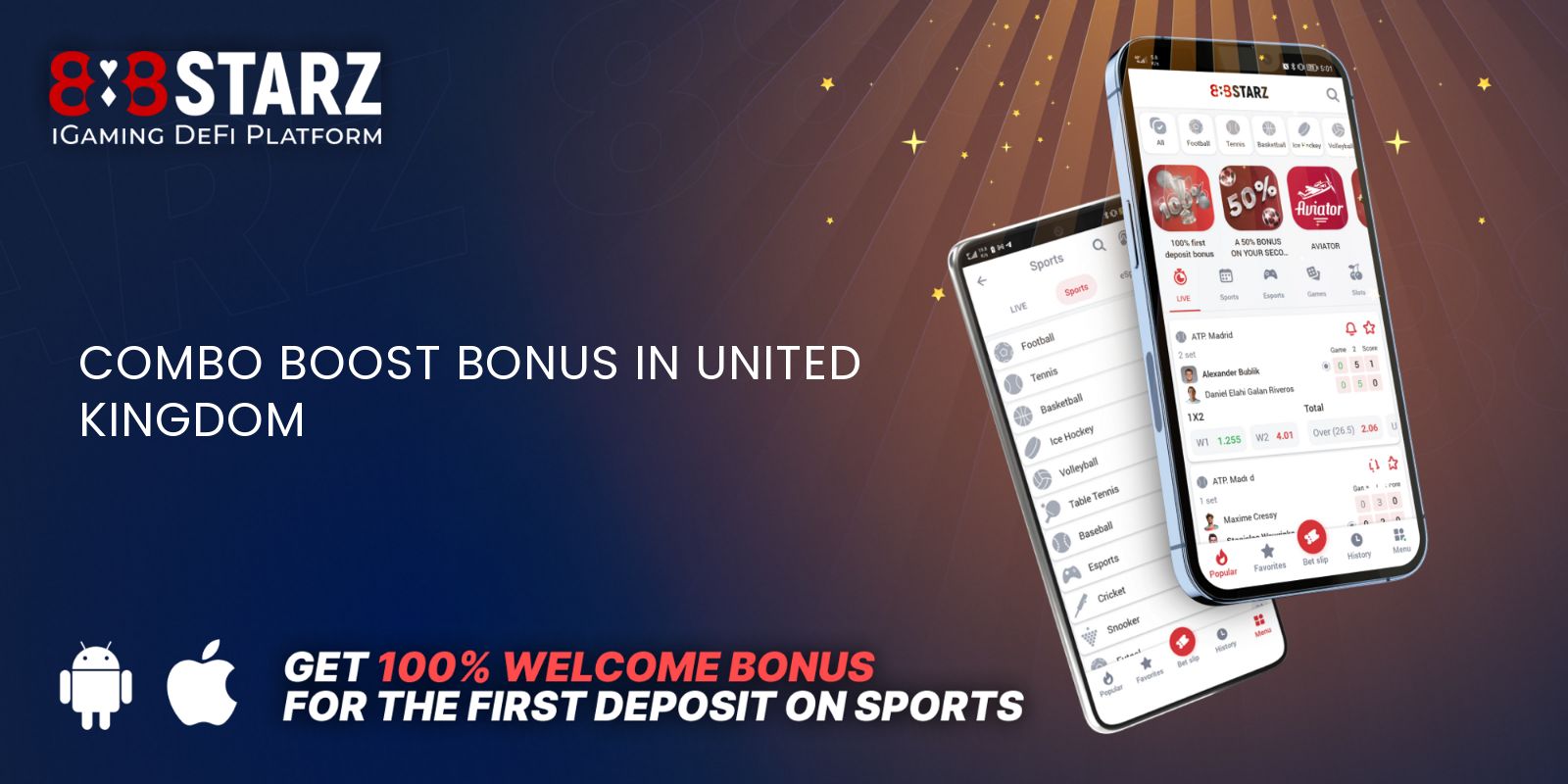 Are you looking for a means to increase your chances of winning a good cash prize by betting on some of your favourite sports events? The combo boost bet bonus is your answer. This bonus type is popular among top professional bettors, and newbies can also enjoy it.
Earn more with the combo boost by combining more than one event on your bet slip. That's what you get when you take advantage of this bonus. Do you want to know more about this type of bonus and how it can benefit you? Enjoy the ride.
What is a Combo Boost Bonus?
Popularly known as ACCA bets or accumulators, the combo boost bonus allows bettors to select more than one game in a bet slip. In other words, the player can select two or more game selections, and the odds from the individual games are multiplied to decide the potential return and winnings.
On paper, a bettor can select two or more sports events, while the sportsbook operator will boost the odds to increase the potential cash prize. In reality, however, there's always a payout limit on this bonus. As such, there will be restrictions on the number of selections you can make.
It is more common to see a minimum number of four games per bet slip and a maximum of 16 games. It all depends on the terms and conditions set by the sportsbook operator. The boosts are usually within 5-100% of the average game odds.
The advantages of getting this bonus are not far-fetched. A bettor who knows his way around the betting markets can accumulate his bet slip, and using the bonus, can wager a small amount and get high potential returns. Besides, the higher the number of games, the more excitement in following live updates from favourite sports events.
As you may guess, there are also disadvantages of using the combo boost bonus. The higher the number of selections, the higher the risk of losing. A larger bet slip may contain boosted odds and an attractive cash prize, but the entire bonus is wiped off if one game is lost.
Common Sports Combo Boost Bonus Bets are Used on
Some of the popular sports events this combo boost bonus is used on include:
Football
Tennis
Horse racing
Cricket
Ruby
Golf, etc.
Since the betting market is much in these sports, many sportsbooks base this bonus on these markets.
Different rules guide the use of this bonus. Read about them on either the promotions or terms and conditions page. They differ from one sportsbook to another. As stated above, almost all of them place the minimum number of selections at four and the maximum at 16.
Another rule is if one game loses, the entire bet will be lost.
Conclusion
Using the combo boost bonus is an excellent way to win substantial cash prizes with a little real money stake. This bonus can often increase the winning potential by over 100%, however, it is riskier than most. Professional bettors always take advantage of this offer whenever it is available to implement their winning strategy and pick their favourite games.